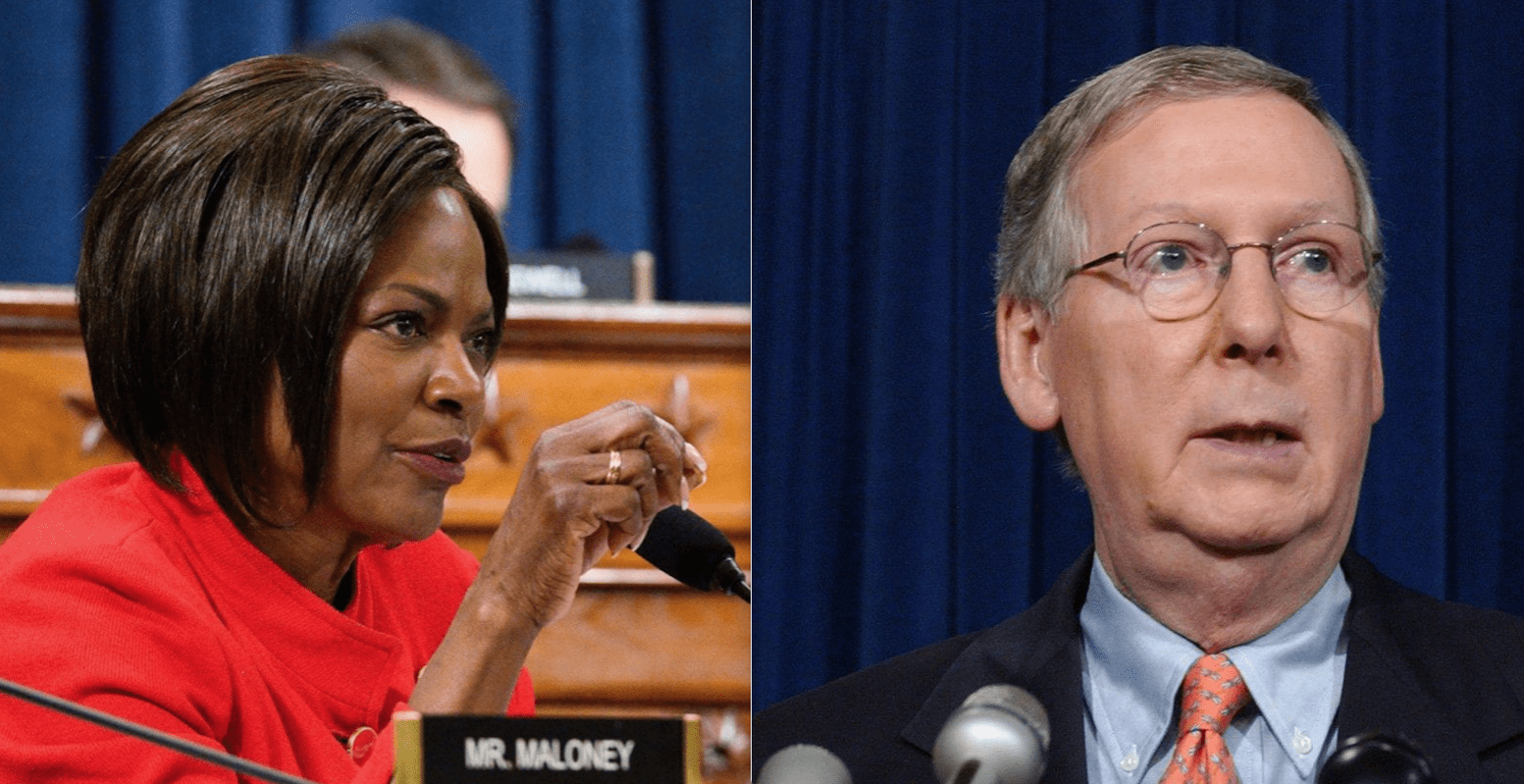 Demings contends McConnell cannot take an oath of impartiality.
Senate Majority Leader Mitch McConnell's comments Thursday indicate he can no longer be an impartial juror, Democratic U.S. Rep. Val Demings charged Friday.
The Orlando Democrat said McConnell must recuse himself in any Senate impeachment trial of President Donald Trump.
Demings, a former Orlando police chief, cited current Senate rules that require Senators in impeachment trials to take an oath of impartial justice. She then said McConnell no longer can take such a pledge.
Thursday night, appearing on The Sean Hannity Show on FOX News, McConnell, a Republican from Kentucky, said: "Everything I do during this, I'm coordinating with the White House counsel. There will be no difference between the president's position and our position as to how to handle this to the extent that we can."
Demings is a member of the U.S. House Judiciary Committee that voted Friday morning to send two articles of impeachment to the floor of the House of Representatives. She voted aye, along with all 22 other Democrats, while all 17 Republicans voted no. She also is a member of the House Intelligence Committee that prepared the Democrats' case with months of investigation, featuring 17 witnesses in October and November.
On Friday, she cited Chapter IV, Paragraph 5 and also Chapter XXV of the Senate Rules, which stipulate that all Senators must take oaths that state: "I solemnly swear [or affirm, as the case may be] that in all things appertaining to the trial of the impeachment of [the person being impeached], now pending, I will do impartial justice according to the Constitution and laws: So help me God."
That oath (or something like it) Demings notes, is required under the U.S. Constitution, Article 1, Section 3, which states: "The Senate shall have the sole Power to try all Impeachments. When sitting for that Purpose, they shall be on Oath or Affirmation."
The Senate rules she cited were last codified in 1986.
"Sen. McConnell has promised to sabotage that trial, and he must recuse himself. No court in the country would allow a member of the jury to also serve as the accused's defense attorney. The moment Sen. McConnell takes the oath of impartiality required by the Constitution, he will be in violation of that oath. He has effectively promised to let President Trump manage his own impeachment trial," she declared in a news release issued by her office Friday afternoon.
"The Senator must withdraw," she concluded.