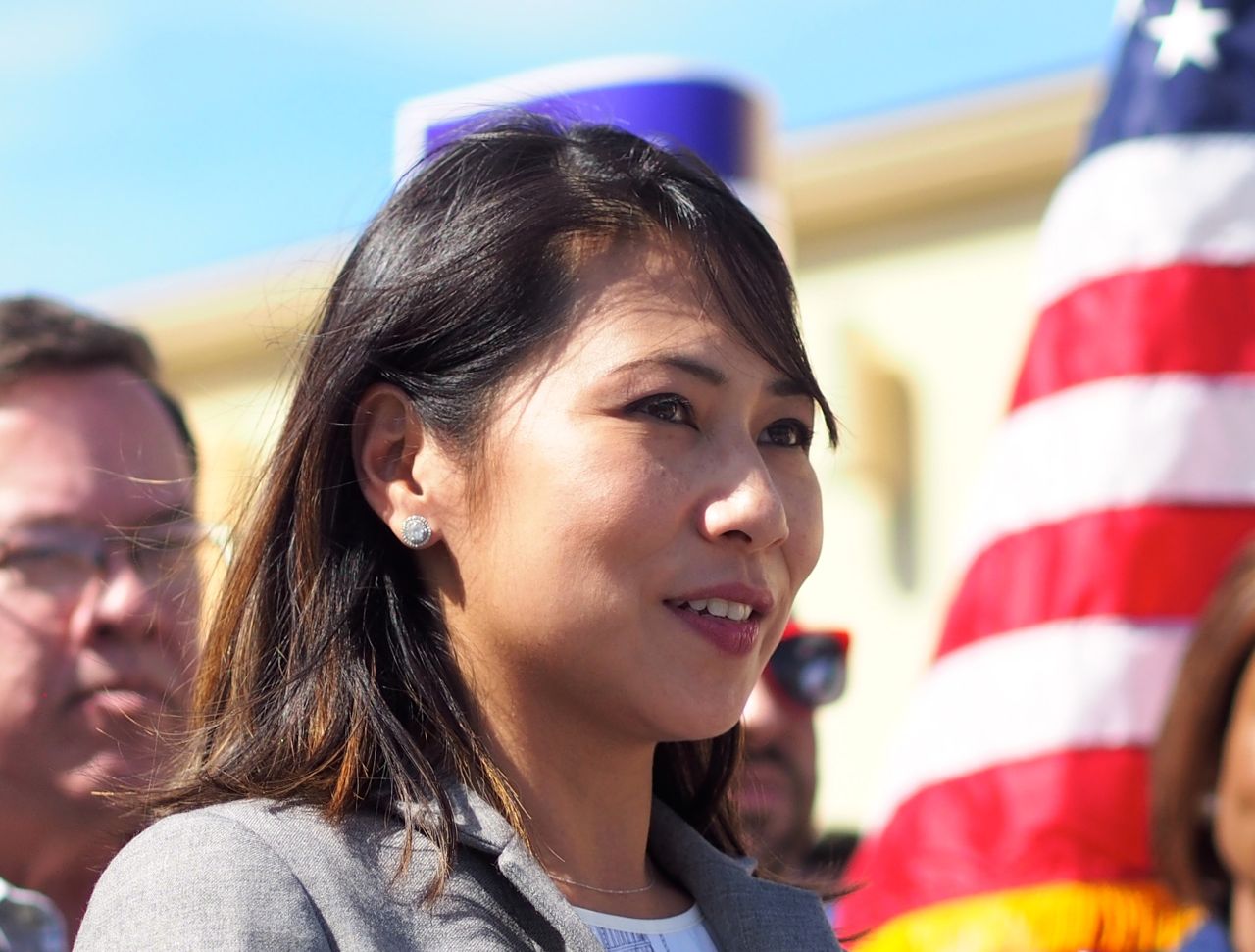 Six, soon to be 7, Republican challengers have emerged for Stephanie Murphy
It's getting crowded in the race for Florida's 7th Congressional District.
Six candidates jumped in, a seventh is preparing to, and two others entered (and promptly withdrew from) the Republican field to take on Democratic U.S. Rep. Stephanie Murphy in CD 7.
The 2020 Republican primary field now boasts a diverse mix of candidates — all without significant political experience.
They are each seeking to take on Murphy, now well-seasoned in Congress. In two terms, she has become an adept fundraiser with lots of PAC support, and possesses an electoral record that twice exceeded most expectations in the purple district covering Seminole County and much of north and central Orange County.
Murphy has already raised more than $1 million for her campaign fund, emerging as the darling of numerous national organizations ranging from the U.S. Chamber of Commerce to various Democratic Party groups, which can spend big to defend her seat. In 2016, she stunned 12-term Republican U.S. Rep. John Mica in one of the biggest upsets in the country, beating him 52-48%.
In 2018, Murphy was challenged by popular Republican state Rep. Mike Miller, dispatching him 58-42%.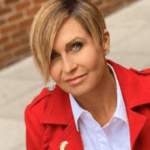 With a field still lacking a challenger with a clear record and political savvy to take on one of the national stars of the moderate wing of Democrats in Congress, a seventh candidate, Chelle DiAngelus of Longwood who is a former top executive AdventHealth in Orlando, is seriously exploring entering the Republican field.
DiAngelus was vice president of strategic planning for AdventHealth and is a national speaker on health care topics. She now runs the consulting firm Asymmetric Strategy Partners, focusing on health care and technology. She is also the co-founder of The Moonshot Foundation, which seeks to develop solutions to large-scale societal problems facing current and future generations.
DiAngelus is already working with Jamie Miller, the former Republican Party of Florida executive director, who has become a top adviser to state Sen. Joe Gruters, the chairman of the state Party.
So far, the only candidate showing any serious ability to raise money is Dr. Leo Valentin of Orlando, who kicked off his campaign last month and quickly reported raising $100,000 to prime a big run.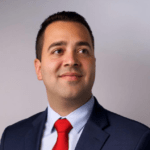 Valentin is a medical doctor and runs a radiology practice in Orlando, with experience in hospital management. He already assembled a professional campaign team. He opened quickly with a campaign video and a full-court press for his announcement.
But personally, Valentin has little political experience, and he opened with little clear platform except for basic Republican standards. He said he wants to paint Murphy as a pro-impeachment socialist and elitist, a message that could be a tough sell in CD 7, where Murphy has been careful to develop a reputation as pro-business and someone cautious about politically-divisive issues like impeachment.
CD 7 covers all of Seminole County and much of north and central Orange County. For the 2018 election, Democrats had a slight edge in voter registration in CD 7, and even the Republican advantage in Seminole County tended to break Democrats' way, especially for Murphy.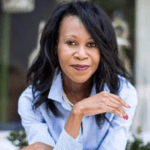 The candidate with the most political experience in politics is Vennia Francois, an Orlando lawyer who is making her second bid for the CD 7 seat, having lost in the 2018 Republican primary to Miller.
Francois has worked for Mica, former U.S. Sens. Mel Martinez and George LeMieux, and has participated in appointed boards in both Orange County and the city of Orlando, and on former Gov. Jeb Bush's 2016 presidential campaign. She touts experience she picked up on critical national policy issues involving education, banking, labor, and transportation, and has practiced law with the U.S. Securities and Exchange Commission's enforcement division.
Her 2018 campaign never got going, and her 2020 campaign has remained low-profile since entering the race in May. In 2018, she raised just $46,000, only to get 15% of the vote in the three-way Republican primary. In this race, she had raised just $15,000 through Oct. 1.
DeBary City Councilman Stephen Bacon has some election experience, as well, having been elected to that post. He also touts a successful business career as in insurance accounting.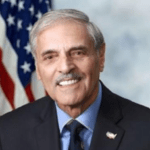 Bacon offers a curious mix of issues for a Republican candidate, espousing strong support for President Donald Trump and some harder-line conservative issues such as opposition to what he says is the threat of Sharia law in America.
But he also advocates for things outside of typical Republican platforms. He calls for reducing foreign tax credits to raise money to shore up Social Security; creating an excess profit tax on health insurance companies to provide health insurance to 30 million uninsured Americans; imposing a national high school curriculum that would divert students into either college-bound or vocational tracks; providing an increase in the minimum wage; and pursuing legislation that would spur affordable housing in Central Florida. He also supports immigration reform that would allow DREAMers to have a path to citizenship.
"My whole thing is this is what people are looking for," he said. "They need a champion. Working people need a champion. I want to be that champion."
Of Murphy, he said, "She appeals to the public because she's a sweet-looking girl and [U.S. House Speaker] Nancy Pelosi made a deal to have her represent the Democratic Party, and [billionaire progressive] George Soros is supporting her. But I know people who are close to her, and they don't think that highly of her."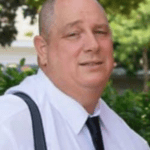 Mike Thibodeau is an Orlando businessman with experience mostly in e-commerce within the automobile accessories, hydrogen fuel cells, protective case, and cosmetics industries, though he declined to disclose where he works now. He also emphasizes his family values, noting he started as a teenager to help support his family when his father died. He's been married 28 years, and he, his wife and two daughters moved to Central Florida 18 years ago.
Thibodeau takes a hard line on immigration, strongly advocating the border wall. He says America is in danger because 15-20 million people are living here, and "we don't know who they are." Thibodeau also supports a balanced federal budget and health care reform, though he offers no concrete ideas yet.
Thibodeau also has no political experience of note.
"I'm a global operations guy. I have an enormous amount of experience in international e-commerce. I managed 49 different locations across the world. Using my technology background and my managing skills, and my cost-cutting skills, and bringing people together to get the job," Thibodeau said. "Our country, we need real solutions for real problems. Right now, Congress is so dysfunctional, and they're playing such politics, when we really need to get back to our basics."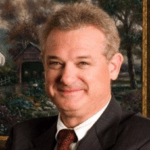 Richard Goble of Longwood is the founder and principal shareholder of Reliable Mortgages in Longwood.
He also had a long career in securities, known in some circles as a gadfly, including running afoul of the Securities and Exchange Commission. He was once slapped with a lifetime ban from securities trading. He appealed in court and won a partial victory, getting the suspension overthrown, and his fine paid back to him. But the action also shut down his firm North American Clearing, Inc., and the judge forbid him from aiding or abetting in the failure of any broker-dealer or violating SEC rules.
His campaign website takes strong positions for 2nd Amendment rights, opposition to abortion, and illegal immigration. In dismissing climate change, he wrote, "there is evidence on both sides … I don't believe in killing jobs by implementing extreme environmental policies which haven't been shown to work."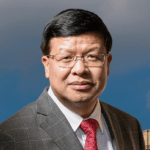 Yukong Zhao of Orlando describes himself in his Twitter account as a nationally recognized Asian American community leader, and a Chinese American author.
Zhao made some national headlines by challenging and opposing affirmative action through an Asian-American civil rights complaint against Harvard University.
Zhao founded and operates Golfway International LLC, acquiring and developing property, according to his LinkedIn page.
Before that, Zhao worked as a director of global operations and in other leadership positions at Siemens Energy, where, among his duties, he developed projects in China for the multinational company.
Thomas Delia is described on his Twitter account as 30 years old from Central Florida, a small business manager, and soon-to-be-retired from the Florida National Guard.
Delia's tweets lay out a platform that includes supporting and defending the Constitution, health care for children, revitalizing blue-collar jobs, better small business loans, replacing the Affordable Care Act, getting the Army Corps of Engineers to build the southwest border wall, addressing military alcoholism, and federal legalization of marijuana.
Two other candidates filed to run as Republicans, Oviedo student Armani Salado and Janet Edwards, an Orlando businesswoman who is a national figure in the fight to stop child trafficking.
Both have dropped out.