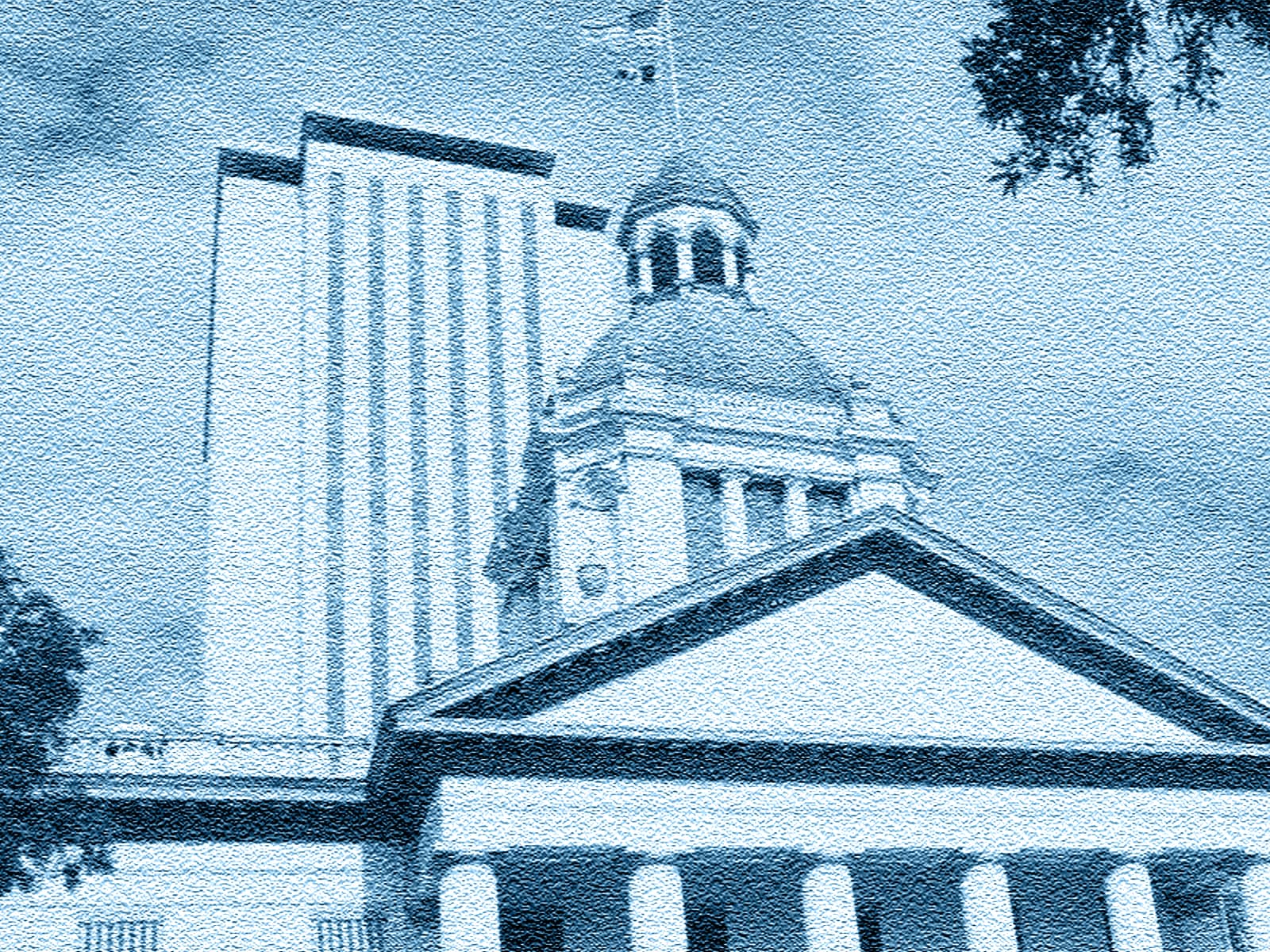 Jimmy Patronis gives tips for keeping your Christmas bright — and not from fire.
No roaring Yuletide fires
Florida CFO and State Fire Marshal Jimmy Patronis would like to interrupt your Yuletide season for a public service announcement:
When setting up your Christmas tree and other decorations, following a few vital fire safety tips can help you and your family avoid holiday disasters.
Tip one is to keep your live trees watered.
To see just how quickly a Christmas tree can light up, click on the image below:
"Keeping a dry Christmas tree is like inviting a forest fire into your home," said Patronis, speaking in front of a smoldering skeleton that just five minutes earlier had been a decorated tree with packages tucked underneath. At the demonstration, officials at the Tallahassee Fire Department training center simulated an electrical shortage, which caused the tree to catch on fire in less than a minute.
"Electrical distribution or lighting equipment was involved in more than 44% of home Christmas tree fires," he said. "Be sure to water your tree often." Keeping candles and other open flames away from trees is also important.
Another piece of advice is to turn off Christmas tree lights before leaving home or going to bed and to carefully inspect strings of lights to assure it doesn't have broken, worn cords or loose connections. The latest generation of LED lights is preferable to incandescent bulbs, which produce more heat, and over the years have become much more reasonably priced, Patronis said.
In addition to lights and decorations: "(Have) the proper power strips. "It's the holiday time (and) we want to get all these decorations up and have everything looking shiny and bright," said Tallahassee Deputy Fire Chief Richard Jones. "But you need to be smart. And that's what we're here today to let people know. Don't overload circuits. Have the right cords that you need. Just make smart decisions."
The nearby Havana Christmas Tree Farm donated the tree that gave up the ghost for the demonstration.
___
Coming up, the usual assortment of tidbits, leftovers and not-ready-for-prime-time moments by Peter Schorsch, Drew Wilson and the staff of Florida Politics.
But first, the "Takeaway 5" — the Top 5 stories from the week that was:
Take 5
DeSantis wants 'precautions' training foreigners — The Florida Governor told Fox News that if the U.S. lets foreign nationals train at military bases here, "you have to take precautions to protect the country." That's after a Saudi Arabian shooter shot and killed three people at Naval Air Station Pensacola. Meanwhile, Florida Fish and Wildlife Conservation Commission officials are finding it difficult to close a loophole that allows the gunman to get a hunting license and purchase a weapon here. The Historic Florida Capital, meanwhile, remains lit up in blue through Sunday to honor victims.
Felon purge to begin — Department of State leaders at a meeting in Howey-in-the-Hills released a process for the state to manually felons have completed sentences, including any financial restitution, or if the should be flagged as ineligible to vote. But that information will be sent to county elections supervisors, according to a one-sheet flowchart, and it will be up to them to initiate notice and due process to voters who are registered but who will be removed from the voter rolls. The process implements a controversial law implementing a constitutional amendment that automatically restores voting rights for ex-felons.
Civics tests for graduating seniors — Florida's graduating high school seniors this year will take a test similar to ones immigrants take to secure U.S. citizenship. Gov. Ron DeSantis, who long favored requiring Civics courses in school, said he wants to know how much students understand about U.S. government. With Education Commissioner Richard Corcoran at his side, the Governor said knowledge of the work of the Founding Fathers would ensure lifelong freedom. DeSantis and Corcoran said they would like current seniors to take the test. But that would likely only provide the state with data. But at some point, DeSantis said the state might tie accountability, be it through rewards or requiring passage to graduate.
Goodbye to Best and Brightest? — Repeal of a controversial teacher bonus program cleared the Senate Education Committee. SB 486, a repeal of the Best and the Brightest program, was sponsored by Sen. Rob Bradley, a Fleming Island Republican, whose bill would entirely remove the sections of Florida law defining the program and strike it out of other articles governing education funding. That follows up on Gov. DeSantis' budget proposal for the fiscal year 2020-21, which included a $300-million proposal to replace the teacher and principal bonuses, which totaled $285 million this year.
Georgia wins key battle in water war — A federal judge said this week Georgia should prevail in a yearslong legal battle with Florida over water consumption from rivers shared by the states. But a final decision must be made by the U.S. Supreme Court. The states have fought since the 1990s over Georgia's use of water Chattahoochee and Flint Rivers, which flow into the Apalachicola River and help support Florida's oyster fisheries. Florida has argued the overconsumption of river water, which flows to Georgia and farms in the southern end of the Peach State, must be limited to allow a fair distribution of natural resources.
Algae research funded
The Governor joined with the Florida Department of Health to announce a volley of funding for algae research efforts at Florida universities.
The $650,000 allotment will be spread across four institutions: Florida Atlantic University, Florida Gulf Coast University, the University of Florida and the University of Miami. The infusion heads to research projects examining the potential long-term consequences of algal blooms on human health.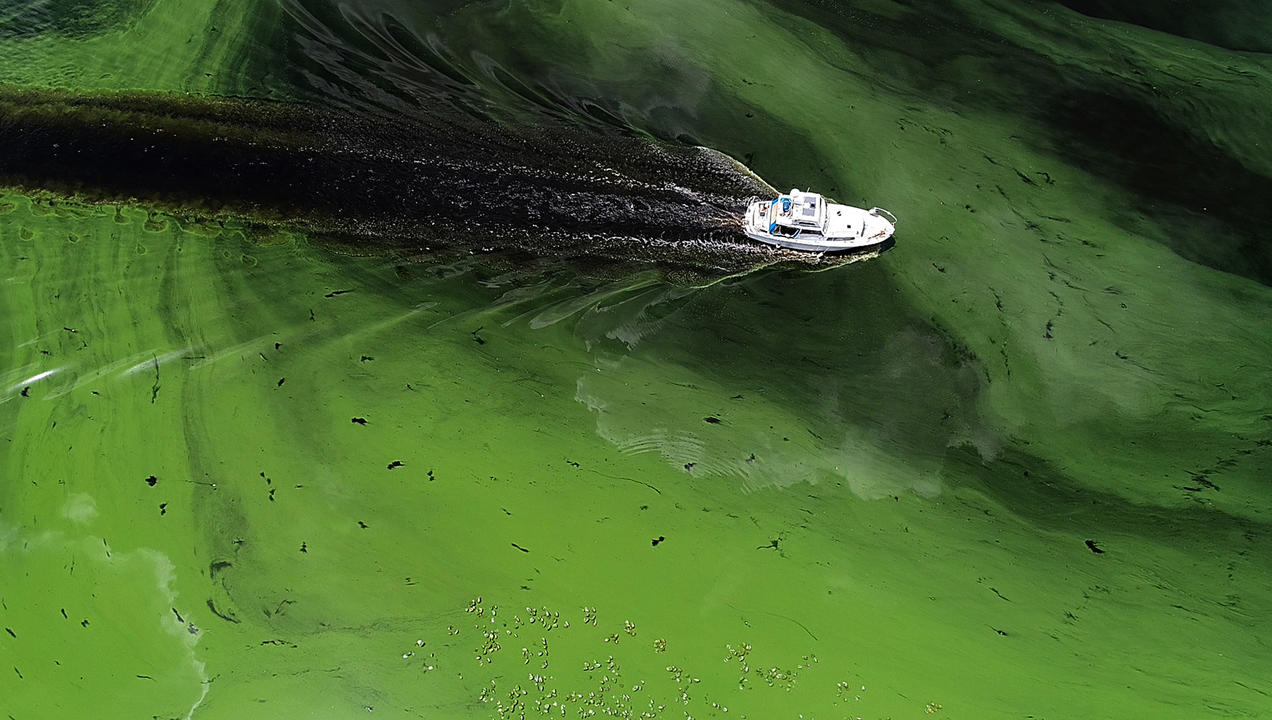 DOH says the findings could be crucial in prevention, treatment and screening, as well as identifying whether the blooms do more damage to Floridians of certain races, ethnicities or income levels.
"The presence of harmful algal blooms in Florida's bodies of water severely impacts our public health and economy," Surgeon General Scott Rivkees said. "This research will support our efforts toward a better understanding of the health risks of exposure to harmful algae blooms and how best to treat the consequences."
DeSantis, who has prioritized environmental issues since taking office, also weighed in.
"Our water and natural resources are what make Florida such a desirable and unique place to live and visit. When they are threatened, our economy and way of life are threatened, too," he said. "These important grants will help advance the crucial research needed to ensure Floridians and visitors can safely enjoy our beautiful waterways."
Lt. Gov. Jeanette Núñez added, "Ensuring our waterways are safe and free of harmful blooms is critical to safeguarding one of our state's biggest commodities — our natural resources. The health of Floridians is paramount, and this investment will be fundamental in researching the health-related impacts of the algae bloom."
Anti-human trafficking effort earns 'A'
After taking a look at Florida's efforts to combat human trafficking, nonprofit group Shared Hope International said the state received an 'A.'
"Fighting human trafficking and rescuing survivors are some of my top priorities as Attorney General, and it is encouraging to see Florida scored so highly for its efforts to combat this scourge on society," Attorney General Ashley Moody said.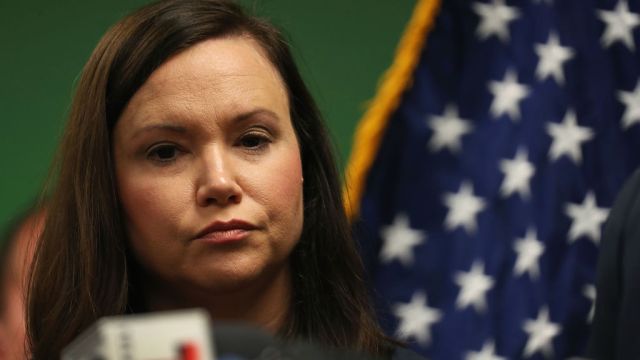 "With Florida hosting several national events in the coming years, we will continue to aggressively fight human trafficking in our state."
The grade was part of the organization's Protected Innocence Challenge, which measures the state's human trafficking laws and the resources made available to law enforcement officers.
The high marks were attributed to three things.
First were state laws criminalizing all sex trafficking regardless of whether force, fraud or coercion was used, and regardless of whether a trafficker was involved or identified.
Also boosting the score were laws that prohibit the criminalization of minors for prostitution offenses, and specialized services for commercially sexually exploited children.
Finally, Shared Hope International said law enforcement in the state were equipped with the critical investigative tools they need to go after child human traffickers.
Florida's full report card is available on the Shared Hope International website.
Instagram of the week
The week in appointments
Monroe County Commission — DeSantis appointed former Key West Mayor Craig Cates to the Monroe County Commission to finish out the term vacated by Danny Kolhage, who retired from the Commission in October. Cates was Mayor of Key West from 2009 through 2018 and before that owned a Napa Auto Parts store. Before his appointment, he had filed to run for the seat in 2020.
Florida Development Finance Corporation — DeSantis appointed Paul Tanner, Rebecca Reynolds-Russell and Ayanna Louis-Charles to the Florida Development Finance Corporation and renewed the appointment of current member James Bradshaw. Tanner, of Fort Lauderdale, is the managing director at Las Olas Capital Advisors, a wealth management firm. Reynolds-Russell, of Odessa, is vice president and senior relationship manager for JPMorgan Chase's government and not-for-profit banking group. Louis-Charles, of Pembroke Pines, is a vice president with Morgan Stanley's fixed-income division. Bradshaw, of Jacksonville, is the northeast Florida chief executive officer of BBVA Compass.
Hope for Healing grows
First Lady Casey DeSantis made a wave of mental health announcements this week, including an update on what's going on with the Florida Children and Youth Cabinet.
This week, two workgroups focused on teen suicide prevention were started within the group: one to find and review current-situation data statistics, and the second to research the best and most-promising prevention efforts, particularly regarding mentorship.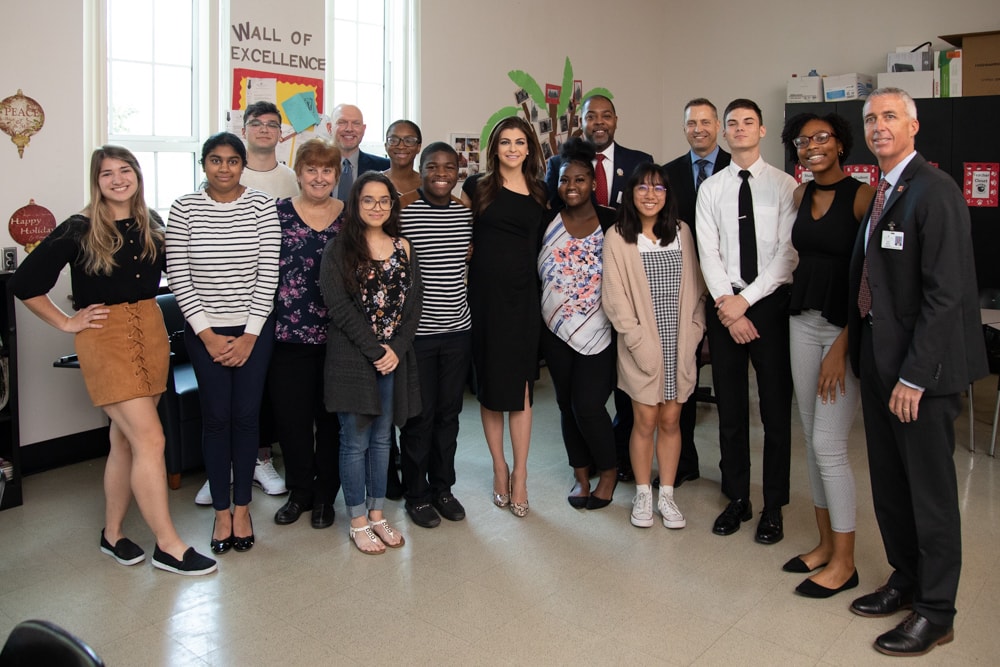 "This Cabinet has a unique opportunity to address an epidemic that has tragically taken hold in society — youth suicide," DeSantis said. "This includes, but is not limited to, supporting strong mentorship programs to really change the scope and scale of how we reach and support struggling youth."
Cabinet members, including Florida Department of Children and Families Secretary Chad Poppell, said the directive would "develop a new, holistic approach to youth suicide prevention."
"With the guidance of experts and insight from individuals who have experienced the effects of youth suicide firsthand, we will ensure that all young people have access to meaningful resources and support organizations to empower them to persevere and ultimately overcome their current circumstances."
As far as mentorship opportunities, Volunteer Florida CEO Clay Ingram and Services Director Jovita Woodrich said willing Floridians would be able to match with teens in need of mentors through the agency's new platform, Volunteer Connect.
… and grows
First Lady DeSantis keeps announcing new initiatives in her quest to improve mental health care and awareness in the Sunshine State.
On Thursday, she added more to the list.
During a stop at Hillsborough High School in Tampa, DeSantis unveiled two more facets of her Hope for Healing Initiative.
H.O.P.E. Innovators — shorthand for "Helping Organizations, Professionals and Educators Transform How Florida Understands Youth Mental Health" — is tasked with developing innovative ways to provide students and parents with information on mental health and available resources.
The other program, Hope Ambassadors, is a bit different. It will recruit student volunteers to work with their peers and help create an environment of kindness and compassion in their schools. While professionals have their place, peer interaction plays an important role, too.
"While the simple act of just saying hello or inviting a fellow student to sit with them at their lunch table may seem small, we believe these Ambassadors will have a significant impact," DeSantis said.
DeSantis also awarded the first 'Courage, Commitment and Compassion' honors to Hillsborough High School teacher Yolanda Driskell and senior Jacob Lasevoli, both of whom fit the description of a Hope Ambassador before the program was rolled out.
Main Street DeLand recognized
The Main Street DeLand Association earned some recognition from the Florida Department of State.
This week Secretary of State Laurel Lee announced the org. was selected as the December 2019 Florida Main Street Program of the Month.
The honor is designed to recognize programs for their development achievements as well as their participation in the Florida Main Street program.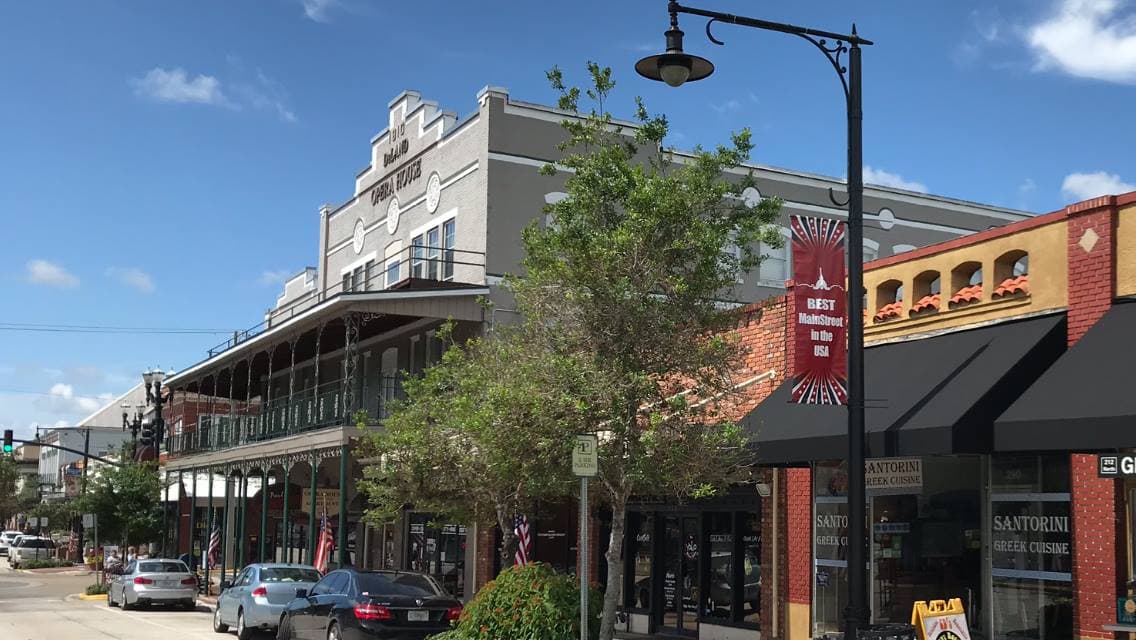 Main Street DeLand Association, launched in 1985, was in the starting cohort of the Florida Main Street program.
"Main Street DeLand Association is a well-established asset to their community," Lee said. "Their downtown district has helped cultivate a sense of place while also stimulating economic growth and prosperity."
Among the association's achievements: more than $101.8 million in public and private reinvestment, 668 new jobs, 161 new businesses, and more than 35,000 volunteer hours.
Also, it received a Great American Main Street Award from the National Trust for Historic Preservation's Main Street Center in 1997, the first Florida city to earn the honor.
"We don't just start over every year. Main Street DeLand Association and our volunteer force continue to build on our successes to better meet the needs of both the organization and the community," Executive Director Wayne Carter said.
Baseball dinner tickets available
Baseball fans across the country will have to wait until March 26 for Opening Day 2020. But Florida can get a sneak preview.
The Sunshine State has been a hub for spring training for well over a century. Today, half of MLB franchises, including the reigning champions, the Washington Nationals, call Florida their part-time home.
Next year, Floridians will get to see plenty of stars when the Florida Grapefruit League's 2020 season gets underway in February.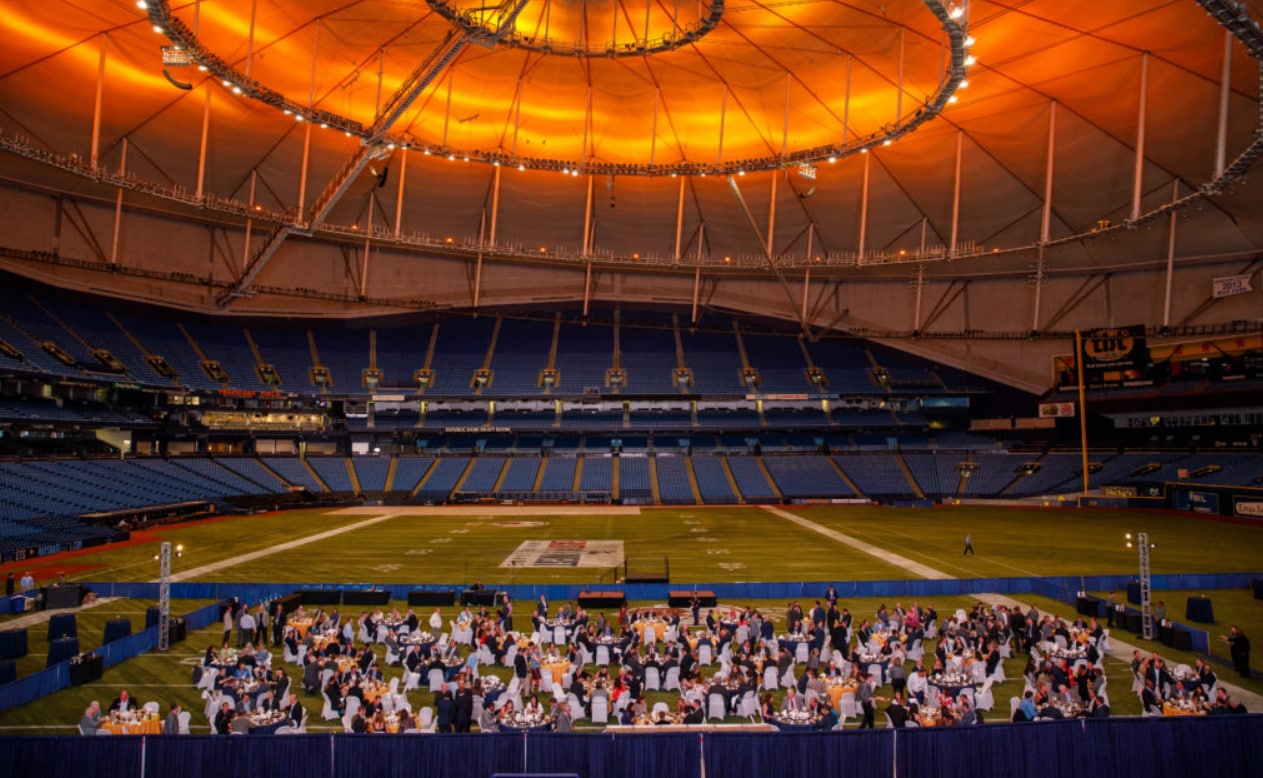 For those looking to mark the start of the season in a special way, there's the Governor's Baseball Dinner, an annual event that dates back to the pre-World War II era.
This year, the dinner is slated for Feb. 16 at CoolToday Park, the newly constructed Spring Training Home of the Atlanta Braves, in North Port.
Event organizers said participants "can expect a first-class experience at the home of the National League East Champions."
Like the games it preludes, it'll take a ticket to get into the dinner. A single general admission ticket runs $85, while VIP tix cost $135 each. Those prices will hold through the end of the year. Registration is available online.
Housing cash inbound
The Florida Housing Finance Corporation Board of Directors on Friday unanimously approved funding for 23 developments in counties impacted by Hurricanes Irma and Michael.
The action will see more than will see $146 million in Community Development Block Grant — Disaster Recovery funds spread across the state.
About half of that money will pour into a dozen developments within Broward, Collier, Hillsborough, Lee, Miami-Dade, Orange, Polk and St. Lucie counties.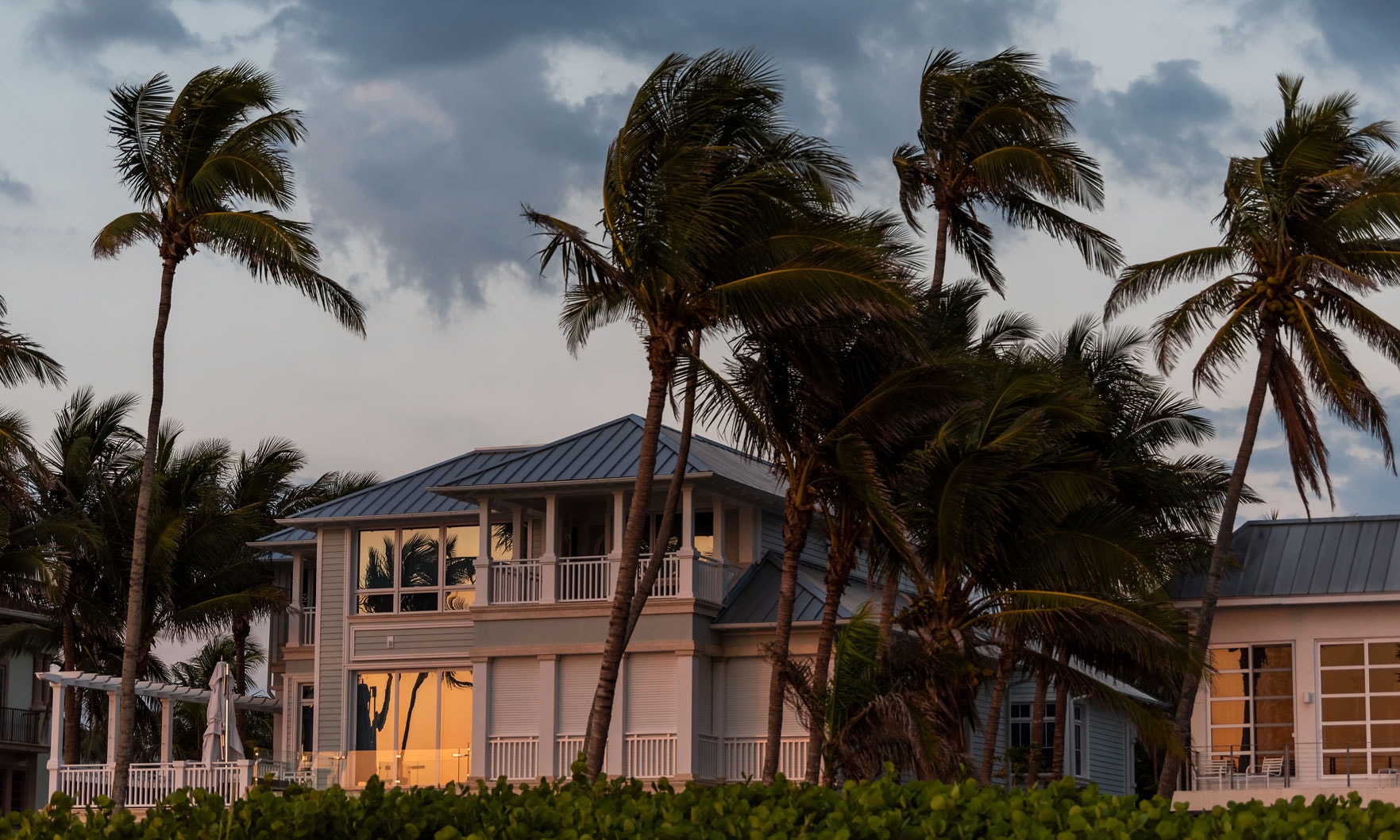 Florida Housing's approval follows a request for applications prioritizing affordable and workforce housing in hurricane-damaged areas. The selections, and the vote, was met warmly by Gov. DeSantis.
"I'm proud of our efforts to prioritize affordable housing as it is a critical component to the long-term recovery of communities impacted by recent storms," he said.
"I applaud the Florida Housing Finance Corporation for realizing this with today's vote, and I look forward to continuing to work with FHFC and the Department of Economic Opportunity to provide the necessary resources for Floridians to rebuild."
Florida Housing Executive Director Trey Price added, "I'm proud of our efforts to prioritize affordable housing as it is a critical component to the long-term recovery of communities impacted by recent storms.
"Our partnership with Gov. DeSantis and the Department of Economic Opportunity with these funds continues our mission of providing safe, quality, affordable housing for the long term in the state of Florida.
Troopers get tassels
The Florida Highway Patrol is another 38 strong.
This week, FHP's 143rd basic recruit class took a step toward their future squad cars by graduating from the FHP Training Academy.
Getting through the 28-week marathon takes some brains and brawn — would be troopers must become proficient in defense tactics, law, vehicle operations, firearms and first aid, among other things.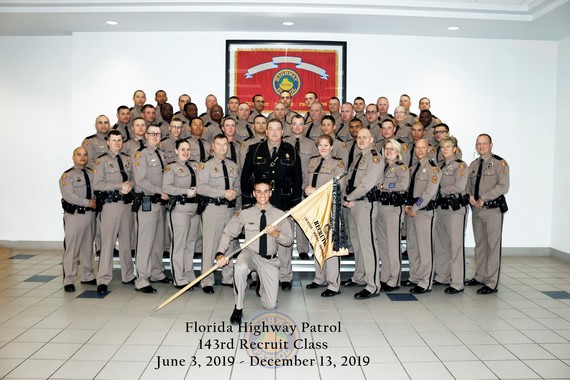 Attorney General Moody was on hand to celebrate the new crop's achievement, as were Florida Highway Safety and Motor Vehicle Executive Director Terry Rhodes and Florida Highway Patrol Director Gene Spaulding.
"It was an honor and a privilege to give the commencement address to the 143rd recruit class of the Florida Highway Patrol," Moody said.
"These brave men and women will go on to patrol Florida's motorways and pledge their life to service to our state. They are to be commended and congratulated for finishing the grueling months of training and for their decision to join public service. Congratulations!"
Their training isn't entirely over, though. The new troopers will be paired with a certified Field Training Officer and work in tandem with them for 10 to 14 weeks before being approved for solo duty.
The graduation announcement also came with a bit of a plug — FHP needs more troopers, and it says it's hiring from across the state, from Pensacola to the Keys.
Classifying cartels
Sen. Joe Gruters wants drug cartels shipping narcotics across the border to be designated as terrorist groups.
The Sarasota Republican filed legislation (SM 1222) urging the federal government to designate certain organizations in the same boat as al-Qaida, Boko Haram and Hezbollah.
"The flow of drugs coming across our southern border courtesy of the cartels are killing tens of thousands of Americans every year," Gruters said. "They also inflict untold misery on countless victims of sex and human trafficking. Let's finally label these cartels what they really are — terrorist organizations."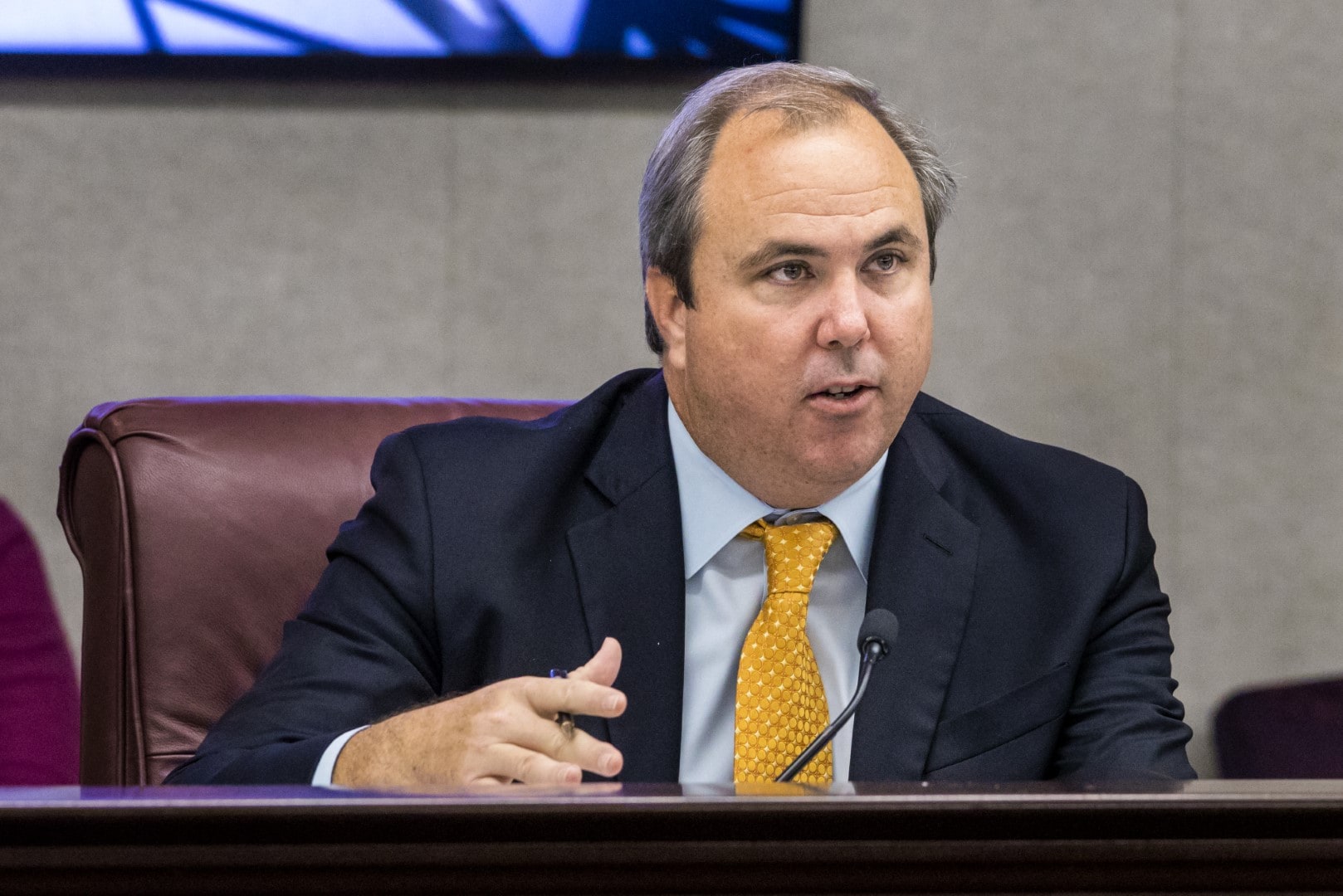 Gruters filed the measure as a memorial to Congress asking lawmakers to "authorize the Secretary of State, under the power of the Immigration and Nationality Act, to classify certain cartels as "foreign terrorist organizations."
The bill says such a move is justified for several reasons. The cartels serve as transnational criminal organizations with control over the majority of the flow of opioids, heroin, methamphetamine and cocaine coming into this country — and subsequently into Florida.
"Drug cartels are also responsible for the proliferation of human trafficking in the United States, particularly in this state, as an integrated part of their drug trafficking operations," Gruters' legislation states.
And similar to terror groups that have operated cells within the United States, the most threatening of the cartels are based outside the nation but conduct a substantial amount of business on American soil.
More important, Gruters' bill notes that criminal enterprises have the ability and are prepared to engage in violent terrorism, something the inherently threatens U.S. national security, foreign relations and the economy.
"The Florida Senate respectfully urges the federal government to designate drug cartels as foreign terrorist organizations so that it may use appropriate means to mitigate and, eventually, eliminate their operations," the legislation reads.
No poaching pact
Using incentives to lure businesses to Florida has been commonplace for decades, and it's not a foreign concept in other states, either.
A new bill filed by state Rep. Anna Eskamani would curb the practice — so long as other states are willing to play along.
HB 917 would set up an "Interstate Compact to Phase Out Corporate Tax Giveaways" and make the Sunshine State a charter member. The deal: Florida won't poach other state's businesses by dangling tax breaks in front of them so long as those other states commit to doing the same.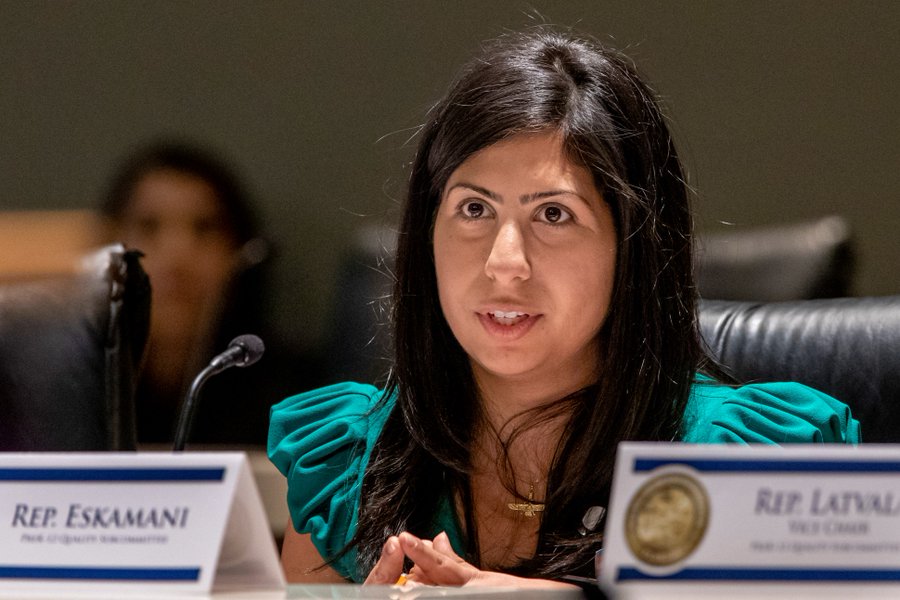 "Corporate giveaways are among the least effective uses of taxpayer dollars to create and maintain jobs," Eskamani said.
"Unfortunately lawmakers across the country face a prisoners' dilemma — we feel forced to participate in corporate tax giveaways because nearly everyone else does, and the only way to end this race to the bottom is an interstate agreement that phases us all away from this ineffective and wasteful game."
To the Orlando Democrat, that money would be better served improving education, the environment and updating the state's infrastructure — as the saying goes, "if you build it, they will come."
Save our veterans
The Florida House may ask Congress this Session to fully fund suicide prevention efforts by the U.S. Department of Veterans Affairs.
In September, the VA released this year's volume of its annual suicide prevention report. The top line: 2017 saw an average of 16.8 veteran suicides per day, up from 15.9 in 2005.
And on Wednesday, Wellington Democratic Rep. Matt Willhite introduced the memorial resolution (HM 909), which also asks Congress to recognize veteran suicides as a crisis.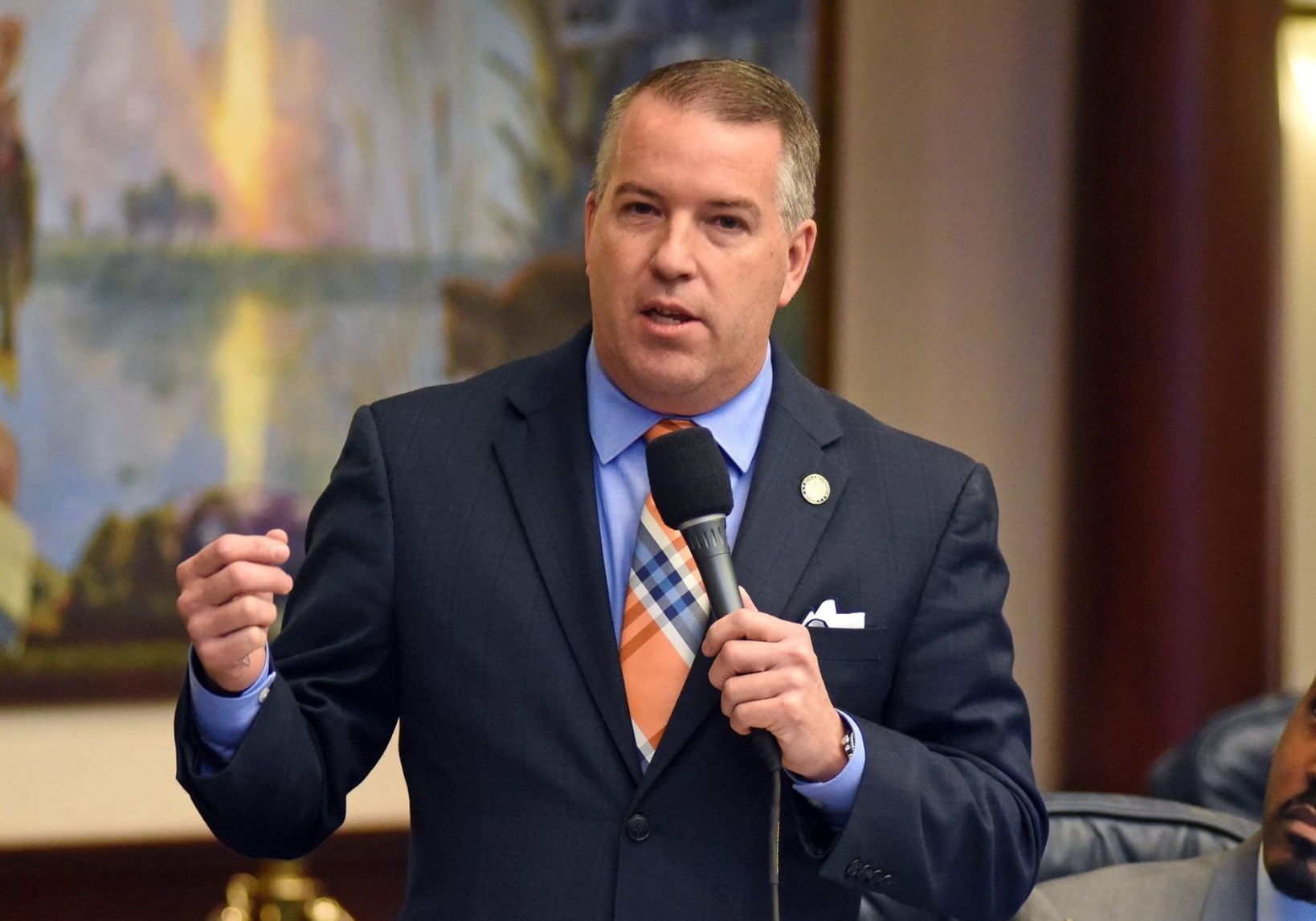 "Every one of us that represents the Florida House has veterans in our district," Willhite said. "Hopefully, with the passage of this, we'll get the full weight of the House behind asking Congress to provide the necessary mental health care for our veterans."
The VA report found that the number of veteran suicides surpassed 6,000 each year from 2008 to 2017. The suicide rate among veterans was 1.5 times higher than that of non-veterans in 2017 after adjusting for demographic differences.
But Willhite, a U.S. Navy veteran and chairman of the Legislature's non-partisan veterans caucus, said that the military officials acknowledging heightened suicide rates among veterans is an improvement over the past.
"Everyone was always told for years to suck it up, to get over it and that it'll be OK, but we're realizing now that it's not," Willhite said.
In March, the VA requested $220.2 billion for the 2020 fiscal year. Last year, President Donald Trump signed off on $208.8 billion for the department, its first appropriation to top $200 billion.
The 2020 ask calls for $222 million in suicide-prevention outreach, a $15.6 million increase over the current year allotment.
Pulse funds sought
Democratic Reps. Carlos Guillermo Smith and Eskamani are seeking nearly $600,000 in state funds for a center shortly after the 2016 Pulse nightclub shooting.
The Pulse Orlando United Assistance Center was created by the Heart of Florida United Way in partnership with the City of Orlando and Orange County governments.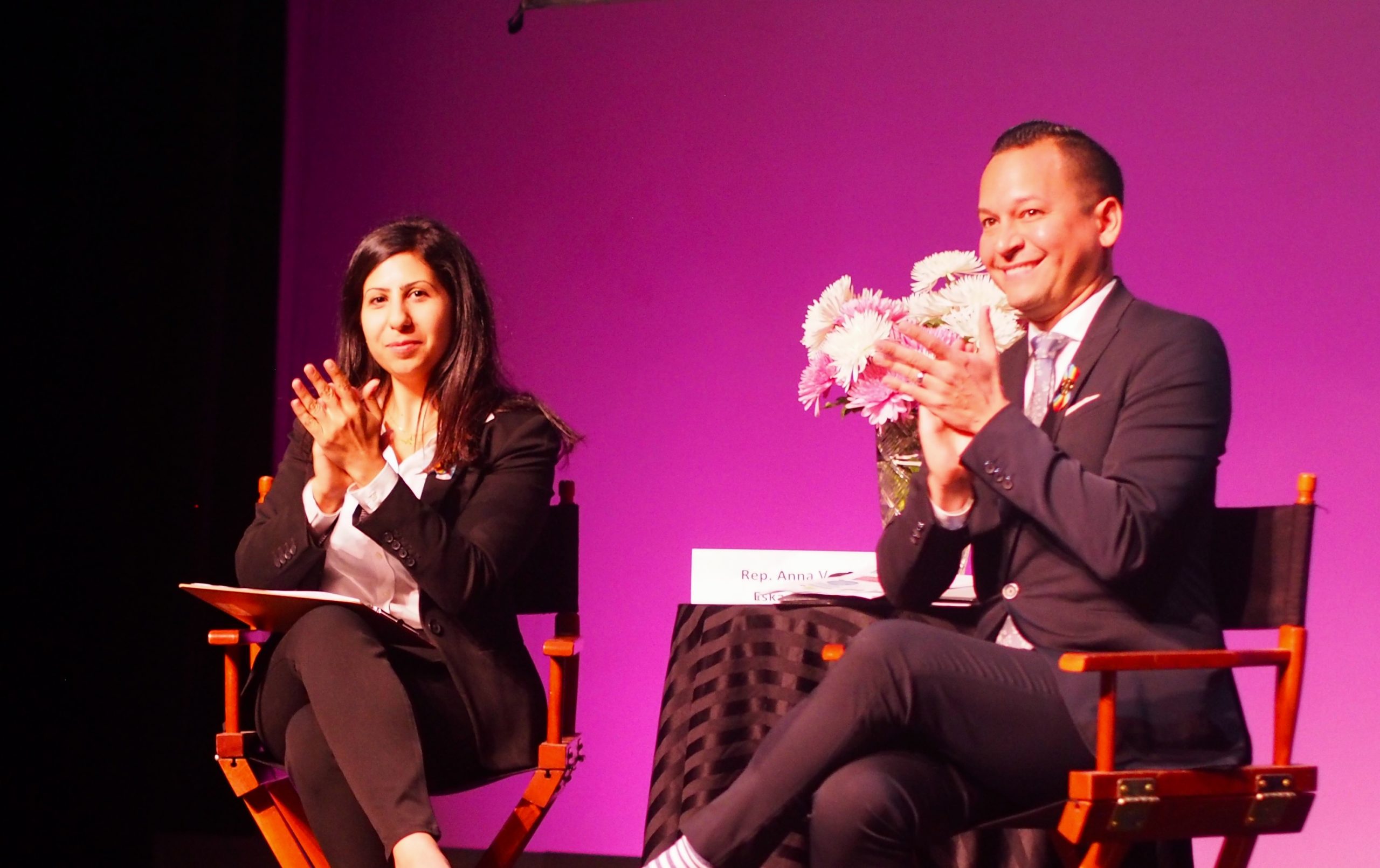 The survivor and family resiliency center cater to those who lost loved ones in the shooting, which claimed 49 lives, as well as those who were injured, whether physically or mentally.
Thus far, OUAC has been funded by a three-year $8.5 million federal anti-terrorism grant, but that funding could expire this year. The funds provided by HB 9095 would fill in some of that gap.
"More than three years after the attack on Pulse nightclub, critical resources that helped stabilize the lives of survivors and families directly impacted have all but dried up. This vulnerable community of mostly LGBTQ people of color are disproportionately uninsured or underinsured, many lacking the services still needed to continue their path toward healing and rebuilding their lives," said Smith, who represents part of Orlando.
"The Orlando United Assistance Center has been their lifeline, but without additional funding, it may have to close its doors. I am committed to working with state leaders to stop that from happening and ensuring the Pulse community is not forgotten."
Eskamani, also of Orlando, added, "The Orlando United Assistance Center has served as a place of hope and support for our Pulse survivors and their families; it's critical for the healing of our community that we maintain access to these services."
$5K to f.a.c.e.s.
The American Academy of Matrimonial Lawyers' Florida Chapter Foundation cut a check to a Ft. Lauderdale nonprofit dedicated to building resilience in children working through traumas and adversities.
The $5,000 contribution will help f.a.c.e.s. for children, or Facing Adverse Childhood Experiences for Children, connect the kids it serves with the resources and education they need to minimize and prevent the impact of adversities on their lives.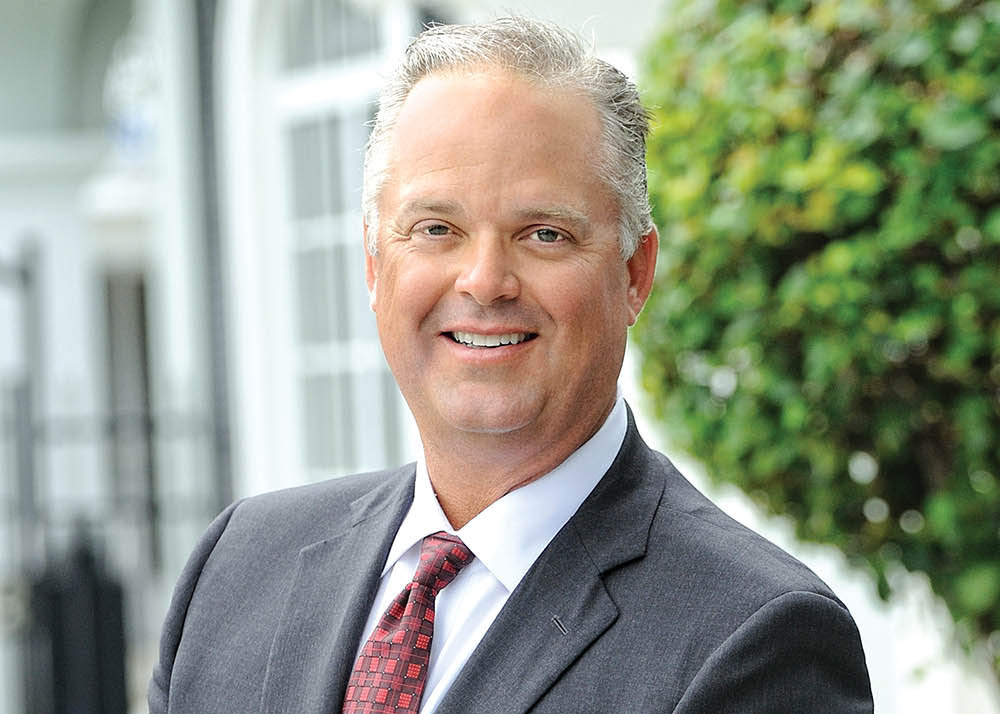 The end goal is to enable youngsters to overcome everyday challenges associated with family conflict, which may affect their brain development.
"The American Academy of Matrimonial Lawyers Foundation was so proud to present f.a.c.e.s. for children with a grant," said AAML Florida Chapter President and attorney John Schutz.
"The Academy and f.a.c.e.s. for children have a common goal of minimizing the destructive effects of divorce on families and especially children. This grant will allow them to assist more families by improving the lives of their children."
Organization director Dana Cahn was thankful for the support.
"We are especially grateful to AAML Foundation for supporting healthy, loving families of all circumstances," she said. "This grant will allow f.a.c.e.s. for children to assist children and families in the Tri-County areas of Miami-Dade, Broward, and Palm Beach Counties to restore family stability."
FSU awards first neuroscience bachelors
Though it's been around for more than 150 years, Florida State University still gets to celebrate some firsts. The end of the fall term saw the institution confer its first-ever undergraduate degree in neuroscience.
Though Austin John Burns is the only graduate this semester, due to the young age of the Interdisciplinary Program in Neuroscience — it launched a year ago with 45 students. But it is trending up fast, according to program director Lisa Eckel.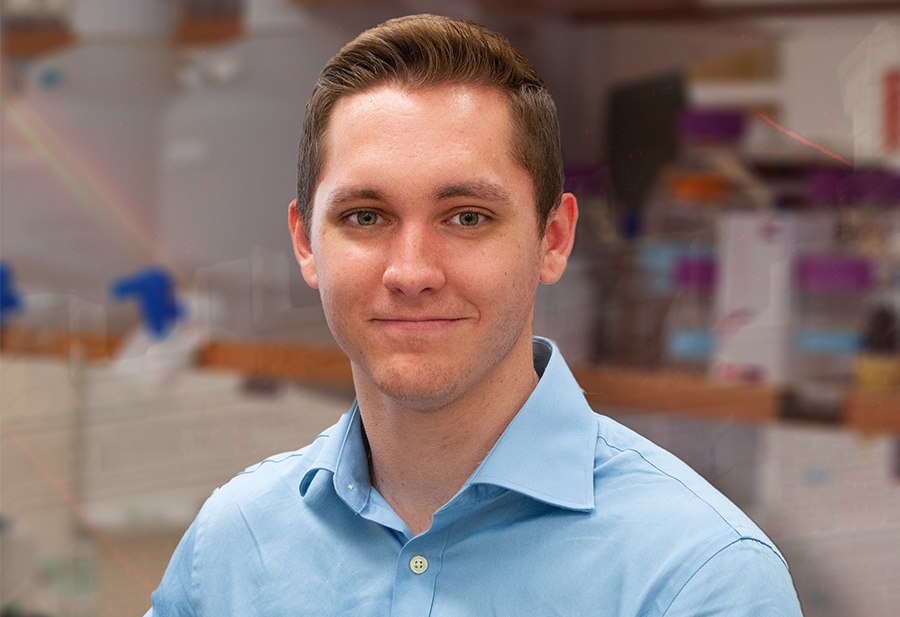 "This is an important milestone that validates the college's commitment and all of the work that went into creating this exciting new major," Eckel said.
"Enrollment has grown quickly — we now have a total of 305 neuroscience majors. This growth, which has exceeded our expectations, reflects keen student interest in brain function and careers tied to science, medicine and health-related fields."
Burns certainly had that interest — his mother's epilepsy diagnoses led him to take a keen interest in how the brain works.
"As soon as FSU announced the program was coming out, I was essentially the first person in the door to meet with the adviser," Burns said. "It's been something I've wanted to do for a long time."
Capitol Directions