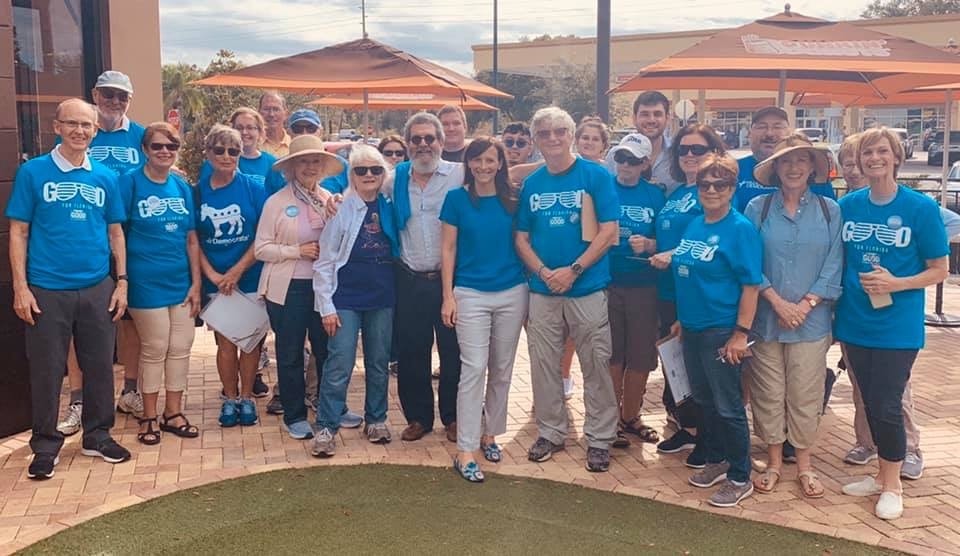 She's hopes to boost name recognition in large district.
State Rep. Margaret Good has held the first major canvassing event for her congressional campaign.
The Sarasota Democrat dispatched 87 door knockers in Hillsborough, Manatee and Sarasota counties on Saturday and Sunday.
"As we did in our statehouse races, we are going to win this election person-by-person, conversation by conversation, by talking about the issues that matter most to people in Southwest Florida" Good said.
Good announced this summer she's challenging U.S. Rep. Vern Buchanan, a Sarasota Republican, in Florida's 16th Congressional District. But besides taking on a seven-term incumbent, that also means expanding name recognition with voters.
Democrats have high hopes for Good, who shocked the political world in 2018 by flipping a Republican-held seat in a district won by President Donald Trump. As it happens, she did that by defeating the Congressman' son, James Buchanan.
But District 72 lies completely with Sarasota, while the Congressional District also includes all of Manatee and parts of south Hillsborough.
Campaign officials for Good note that thanks to her high-profile race in 2018, she has a network of canvassers that extends through the region. Many people knocking on doors last weekend in Manatee had previously made the drive to Sarasota to support Good's statehouse runs.
The candidate feels she can find traction with her message with voters throughout the region.
"Prescription drug prices are too high, our healthcare system is broken, and we need to address our water quality and climate crisis," she said. "These are the issues that people in this district want our leaders to solve and that's why I'm running for Congress."
Notably, Buchanan right now remains tied up in Washington dealing with such high-profile issues as impeachment before the winter recess.
Of course, the holiday season will bring a lull to much political activity in the region. The Good team feels the canvassing event will help lay the foundation for Democrat's campaign.