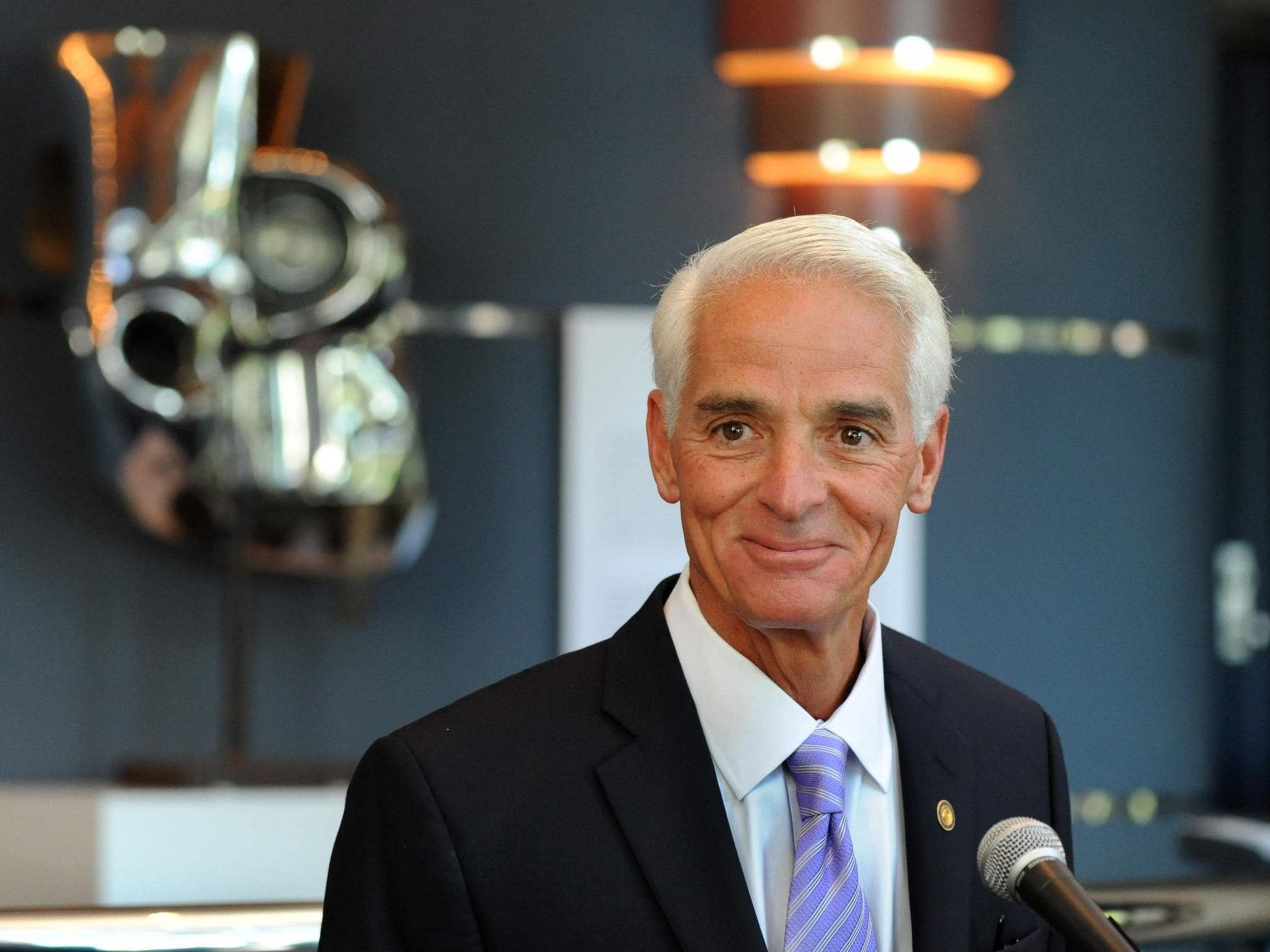 The spending packages include several wins for Pinellas County.
The U.S. House of Representatives passed 12 appropriations bills for fiscal year 2020 in two funding packages for a variety of federal services ranging from homeland security to environmental protection.
U.S. Rep. Charlie Crist, a St. Petersburg Democrat, applauded the bipartisan packages at a time when Congress is deeply divided over ongoing impeachment proceedings.
"Today, the People's House completed the fiscal work of the people. Congress came together, set partisan differences aside, and passed commonsense legislation to keep government funded and operational," Crist said.
"These 12 appropriations bills reflect nearly a year's worth of oversight, outreach, and compromise. No legislation is perfect, but I'm proud of the incredible work that went into completing this package."
The first package, the domestic priorities and international assistance minibus, includes Labor-Health and Human Services-Education, Agriculture, Energy and Water Development, Interior-Environment, Legislative Branch, Military Construction-Veterans Affairs, State-Foreign Operations and Transportation-Housing and Urban Development appropriations bills. It passed 297-120.
The second package, the national security minibus, includes Defense, Commerce-Justice-Science, Financial Services and General Government and Homeland Security appropriations bills and passed 280-138.
Crist said the funding bills will also bring federal dollars home to his district.
"In these bills we put Pinellas first — doubling funding to $10 million to fight red tide, providing over $140 million to clean up mold in military housing, and investing in America's Veterans by providing the largest VA budget ever. I am proud to support passage of this critical legislation and look forward to it being signed into law," Crist said.
Crist is a member of the powerful Appropriations Committee and helped secure a wide range of funding for critical local programs, projects, and oversight efforts impacting the greater Pinellas community.
Those funds include:
— $10 million within NOAA for research to combat red tide and other harmful algae blooms
— $23 million to expand and support Veterans Treatment Court programs
— $140.8 million to address mold and other health hazards in military housing, including MacDill Air Force Base
— $12.5 million to Tampa International Airport as reimbursement for explosive detection systems put in place after 9/11
— $5 million to support new partnerships between VA hospitals and National Cancer Institute-designated facilities, like Moffitt Cancer Center, giving veterans access to cancer clinical trials
— $216 billion in funding for the Veterans Affairs, a record
— $125 million for STOP School Violence Act to harden schools against gun violence
— $200 million for Everglades restoration
— $262 million for Community Development Financial Institutions, providing credit and financial services to underserved communities
— $30 million for C.W. Bill Young Cell Transplantation Program
— $17 million for National Cord Blood Inventory
— $98 million for Ex-Offenders Reintegration Programs
— $10 billion for Head Start, providing children from low-income families access to education
— $252 million for the libraries and museums