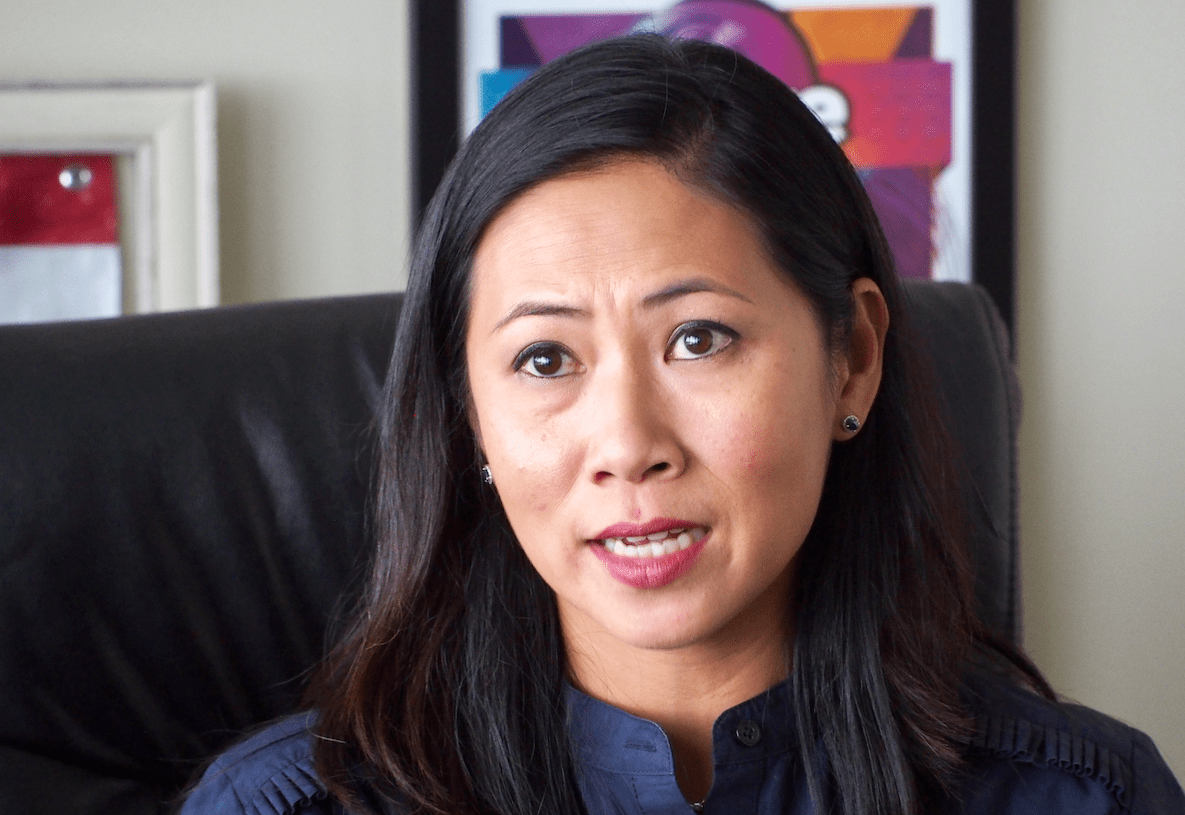 I will be voting yes on both articles of impeachment, Murphy said
Democratic U.S. Rep. Stephanie Murphy, representing a swing district that Republicans desperately want to flip next year, told Florida Politics Tuesday she is voting yes on both articles of impeachment being considered Wednesday against President Donald Trump by the U.S. House of Representatives.
Murphy is the last major holdout among Florida's Democratic delegation, and now all 13 are expected to cast their votes to impeach Trump. Among 14 Republicans in Florida's delegation, only U.S. Rep. Francis Rooney of Naples remains openly abmivalent  about his voting intentions.
Murphy, a two-term congresswoman from Winter Park who represents Florida's 7th Congressional District, which is purple, also is an influential leader of the Democrats' moderate wing. She is the administrative cochair of the Blue Dog Coalition, an influential caucus of moderate Democrats, and she is widely recognized as a rising power and voice among that group.
Until now, Murphy had held to a position of supporting the investigation, but withholding an opinion about actual impeachment.
"I think the President's actions violate the tenets that I hold dear. And from my personal experience I believe that it was wrong and a clear abuse of power to subvert U.S. interests for personal political gain. And then by not complying with the Congressional investigation to get details about what happened, it's basically blocking what is the ultimate tool for the legislative branch to check the power of an unruly executive," Murphy said.
Another moderate Democrat, U.S. Rep. Charlie Crist of St. Petersburg, announced his intention to vote yes earlier Tuesday in a news release.
"I take no joy in my decision to vote to impeach President Trump," Crist stated in the release.
"But given the facts presented, I've come to the grave conclusion that the President abused his position of power to such a degree that we have no choice but to act," he said.
Murphy made it clear in an interview Tuesday that she came to her decision carefully. She said she considered both for facts that emerged in the impeachment hearings and documents, and for her own life experiences, as a political refugee whose family fled communist Vietnam for freedom in America in the 1970s, and as a public servant working in the U.S. Department of Defense in the 2000s. She said she also pondered her own legislative efforts, which have focused significantly in 2019 on elections security.
"I didn't get to my decision on the vote tomorrow lightly," she said. "I have followed all of the proceedings very closely. I have been very focused on making sure I understand all the facts. And tomorrow I'll be asked to vote on two articles of impeachment. One is on abuse of power, related to the President's leveraging taxpayer-funded, military assistance for an ally in order to get personal political gain. The other will be obstruction of Congress, and that is around his behavior as Congress sought to get to the facts about this incident.
"I will be voting yes on both articles of impeachment," she said.
Earlier Tuesday Trump's reelection campaign released results of a survey, done by Florida pollster Fabrizio Lee, which found impeachment to be generally opposed in swing congressional districts.
Trump himself lashed out at Democrats and the impeachment vote in a fiercely accusatory, sometimes rambling six-page letter to House Speaker Nancy Pelosi Tuesday, according to the Associated Press.
"Ÿou are the ones bringing pain and suffering to our Republic for your own selfish, personal, political, and partisan gain," Trump contended.
Murphy said she does not care about polls and does not care if polling might suggest impeachment is not popular in her district, which spans Seminole County and northern and central Orange County.
Murphy talked about her family's experience migrating to a country of "freedom and rule of law," from a country where executive power went unchecked and freedoms are suppressed.
She also talked about her experience as a Defense Department analyst and how she came to recognize and admire the civil servants who were "mission driven … and we were patriots, not partisans. We were focused on working together to achieve the goal of keeping the United States safe. And more specifically my work at the Pentagon actually related to providing military assistance to our allies across the world. So I know how military assistance is supposed to be used, toward national security goals. Not toward personal, political gain," she said.
She said she had that in mind as she watched a parade of civil servant witnesses come before the House Intelligence Committee and talk about what they knew about Trump's efforts to get the Ukrainian government to work with his personal lawyer Rudy Giuliani to start, or at least announce, investigations into Democrats, including his chief election rival Joe Biden, and about how he was withholding military assistance to Ukraine.
She said she also thought about the oaths that they took to defend support and defend the U.S. Constitution against all threats foreign and domestic.
Murphy has emerged as one of the leaders in the House working on elections security.
"I think foreign interference in our elections should be reviled by every American who believes in our democracy. So at a time when I'm working to strengthen election security and to insulate our democratic process from foreign interference, it was shocking to me to see the President openly invite foreign interference into our democracy," she said.
She also said she sees the impeachment as being about more than just Trump, because it calls out future ramifications for the balance of power between the legislative and executive branches for all future Presidents and Congresses.