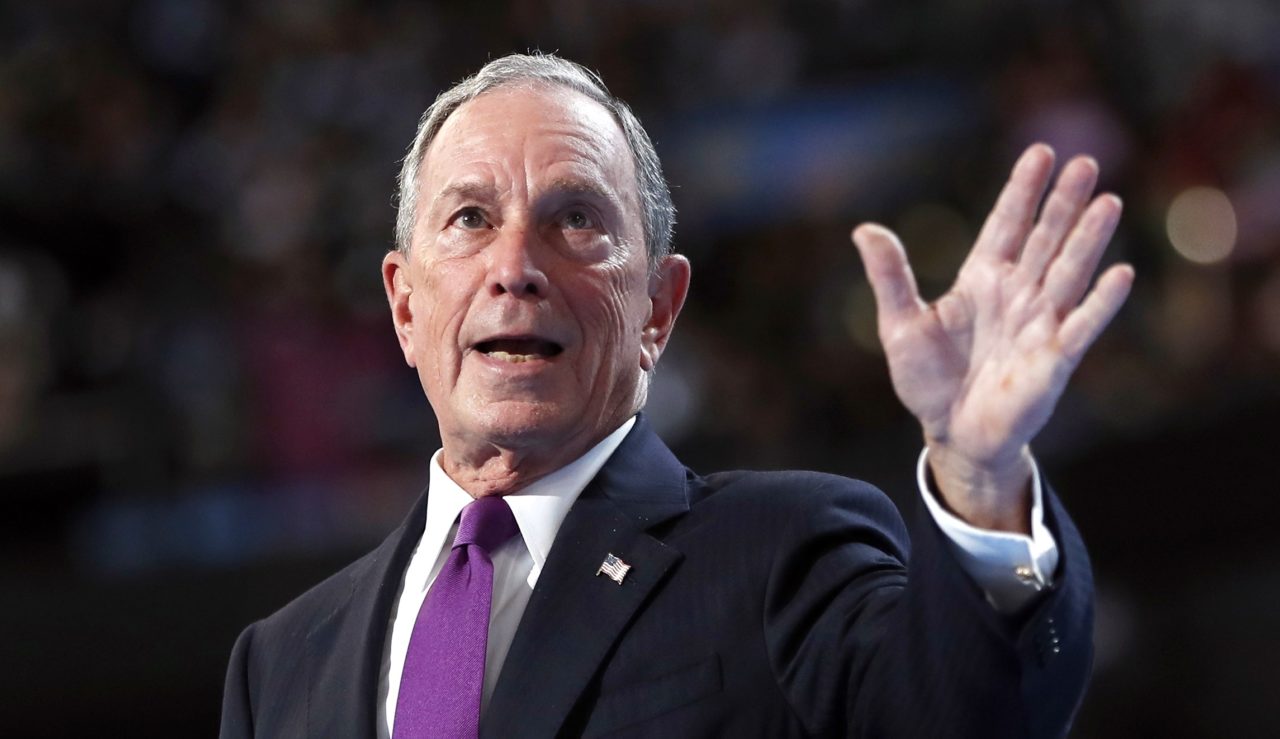 He will unroll his plan during a stop in Tennessee
Democratic presidential candidate Mike Bloomberg will release a detailed health care plan on Thursday.
The candidate's campaign team announced the former New York City Mayor will release his plan in Memphis, Tennessee. Around noon, he will unveil a "new health care policy detailing achievable reforms that will deliver better, affordable health care for all Americans."
The same day, he will go to Nashville to open Tennessee campaign headquarters for his 2020 campaign. He expects to have a coffee with Mayor Jon Cooper ahead of the opening.
Notably, health care initiatives marked Bloomberg's time leading America's largest city, and he told CBS News in 2017 those efforts may be key parts his legacy long-term.
New York instituted bans on smoking, trans fat and soft drinks in the city, all gaining national attention and occasional derision from right-wing leaders.
He's also long criticized the U.S. health care system as once that focuses on illness instead of wellness.
"It's time to face facts," he said as Mayor. "Even though we have the most expensive and most advanced health care institutions in the world, we have to face the fact that we trail 45 nations in life expectancy — nations that don't spend anything close to what we do on health care, or nations with health care systems that we've traditionally disparaged."
But it's still unlikely he will propose something radical compared to other Democratic contenders.
Vermont U.S. Sen. Bernie Sanders and Massachusetts U.S. Sen. Elizabeth Warren, both top-tier Democratic presidential candidates who are polling better than Bloomberg, favor a single-payer "Medicare For All" system in some form.
But Bloomberg has made clear he won't support such a plan.
"We could never afford that," he said at an appearance earlier this year, according to CNN. "We are talking about trillions of dollars.
"I think you could have Medicare-for-all for people who are uncovered, but that's a smaller group. But to replace the entire private system where companies provide health care for their employees would bankrupt us for a very long time."
Bloomberg was a late entry into the Democratic primary contest, formally announcing his campaign late last month. Bloomberg, a former Republican, is more centrist than most of the Democratic field — in addition to his statements on "Medicare For All," the billionaire businessman isn't amenable to the "Green New Deal" environmental plan put forward by left-leaning congressional Democrats.
But his candidacy does have backing in many city halls. Among those defending his entry into the race is St. Petersburg Mayor Rick Kriseman, who praised Bloomberg's initiatives to help cities combat climate change.
While his poll results have been unremarkable thus far, Bloomberg has surged among bettors. Of the candidates in the field, the self-financing Bloomberg has the fifth-best chance to win the Democratic nomination, with eight-to-one odds.