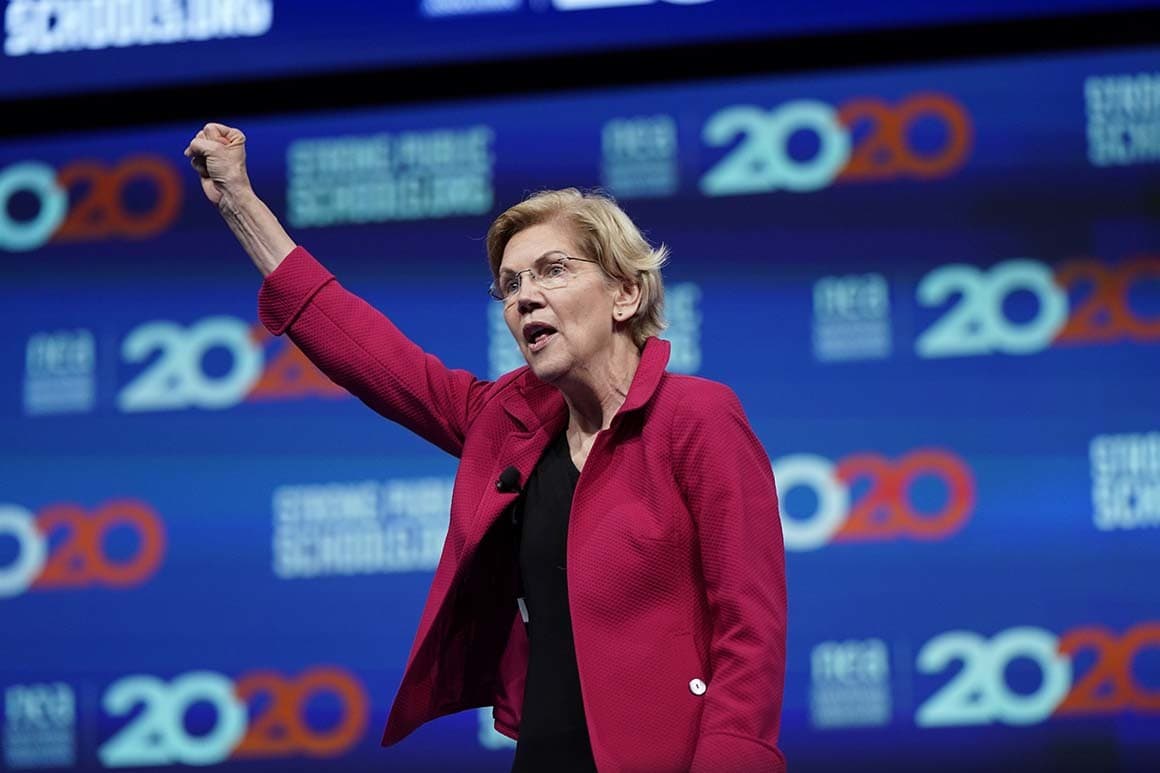 Former senior Obama aides Sara El-Amine and Jon Carson gathered signatures of those supporting Warren.
The Elizabeth Warren campaign has garnered support from more than 200 individuals who either worked on the Barack Obama presidential campaigns or served in his administration.
That's according to a list of backers viewed by CNN.
Former senior Obama aides Sara El-Amine and Jon Carson were behind the effort to gather signatures from ex-Obama staffers. In 2008, Carson was a national field director for Obama's campaign. El-Amine served as a national director during Obama's re-election bid.
"We all got to know each other working on a campaign, but we're doing different things now and I think we all really believe in the need for big structural change that she is promising," Carson said of the endorsements, according to CNN.
"I think that's why we're with Sen. Warren."
Some of those Obama staffers who are endorsing Warren already work for Warren's campaign, making their support unsurprising. But the list also includes names such as Robert Ford, who served as the U.S. ambassador to Syria under the Obama administration.
"We are a group that really uniquely knows that electability is self-determining and that oftentimes it's the people with the boldest vision and the most unlikely candidacies early on who can really shift the field," El-Amine added.
"Sen. Warren really has the zest and the grit and the gumption and the audacity that we loved that President Obama really embodied."
Warren isn't the only candidate to secure the backing of Obama vets. Joe Biden, who served as Vice President during Obama's eight years in office, has netted support from several high-ranking Obama officials.
Some of those officials include former Secretary of State John Kerry, former Interior Secretary Ken Salazar and former Agriculture Secretary Tom Vilsack.
But former President Obama has avoided weighing in on the race, however, even declining to directly endorse his former VP.
Warren is one of seven Democratic candidates slated to take part in the party's final debate of 2019 Thursday night. Joining her will be Biden, U.S. Sens. Bernie Sanders of Vermont and Amy Klobuchar of Minnesota, South Bend Mayor Pete Buttigieg, billionaire hedge fund manager Tom Steyer and former tech executive Andrew Yang.