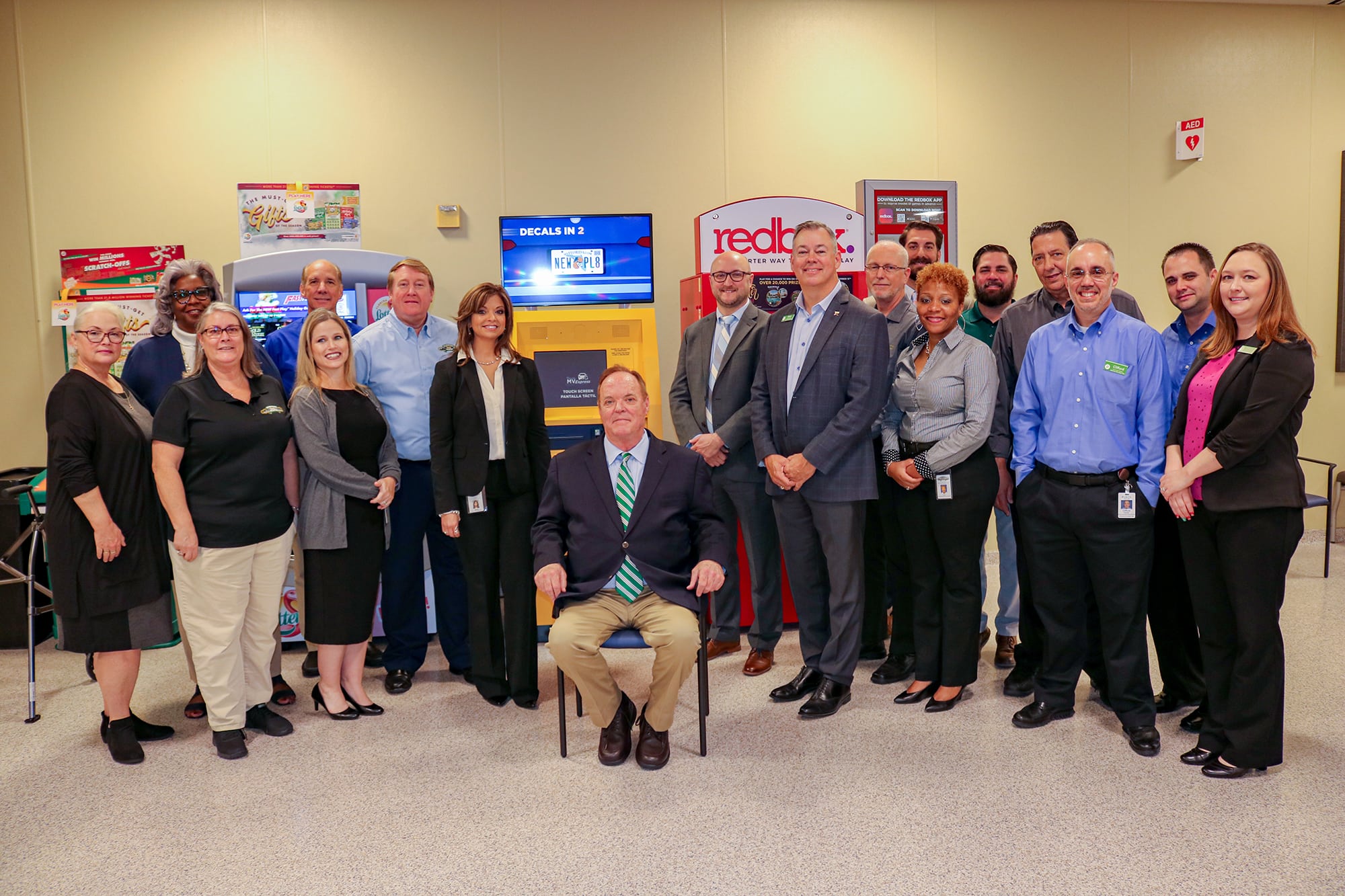 Four kiosks have already processed about 20,000 renewals.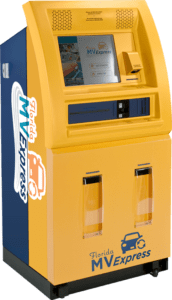 Kiosks at three Publix stores in Hillsborough County allow customers to renew their vehicle registration card and license plate sticker in a matter of minutes.
The Florida MV Express kiosks are available at the grocery store locations at 7835 Gunn Highway in Tampa, at 2202 James L. Redman Pkwy. in Plant City and at 1125 Causeway Blvd. in Brandon.
Hillsborough County Tax Collector Doug Belden publicly announced the program expansion Tuesday along with representatives from Publix and Intellectual Technology, Inc.
Belden's office said it is the first agency in Florida to use the kiosks.
"It is these types of collaborative partnerships between the private sector and government that make the Hillsborough County Tax Collector's office a model of innovation, efficiency and exceptional service," Belden said in a news release.
Thank you to all the representatives from #TeamHCTC, Publix, and Intellectual Technologies, Inc. for making our latest project such a success! Customers can now knock out their grocery shopping AND renew their vehicle registration at select Publix locations. pic.twitter.com/kle0HjeYy9

— Hillsborough Tax Collector (@hillstax) December 18, 2019
The blue and yellow kiosks are also available at the tax collector offices in both Hillsborough and Polk counties.
Hillsborough County Tax Collector executive Nancy Millan said the kiosk program had a soft-launch early this year at the tax collector offices in Brandon, Drew Park, North Tampa and Ruskin.
Millan estimated the four kiosks have already processed about 20,000 renewals.
The Florida MV Express website states any Florida resident can use the kiosks. Users will need to provide a registration renewal notice PIN or a license plate number and the date of birth of the first registered owner in order to renew a registration.
The state's site says the kiosks operate like ATM machines in English and Spanish.
While Millan said the kiosks at the Publix locations only accept credit or debit cards, the ones at the tax collector offices also accept cash. In additional to the renewal cost, there is a 2.25 percent fee to pay with a credit or debit card.
Customers can use the kiosks for renewals up to 90 days early. If the registration is expired, customers would have to pay a late fee.
Kiosks can renew personal automobiles, pickup trucks, motorcycles, utility trailers and camper trailers. They cannot renew a mobile home or boat.
If a customer's license plate is being replaced, he or she cannot renew using the kiosk.
Customers who need to show proof of auto insurance will not be able to renew at the kiosk.
The state still offers online renewal, but motorists would have to wait for their card and decal in the mail as opposed to having it printed immediately using a kiosk.
Intellectual Technology, Inc. also operates self-service kiosk programs in California, Colorado, Georgia, Hawaii, Indiana, Michigan, Nevada, New York, North Dakota, South Dakota and West Virginia.
According to Millan, Florida MV Express kiosks will start with vehicle registration renewals but could expand their services in the future.
Millan is running against April Griffin to replace Belden as Hillsborough County Tax Collector. Belden announced his retirement in September.
___
Mark Bergin is a freelance journalist. He's worked as a writer for 10News WTSP in St. Petersburg and WBIR 10News in Knoxville, Tennessee. Bergin has covered the Tampa Bay Rays' stadium negotiations, the 2018 midterm elections, Hurricane Irma, Tampa Bay's transportation issues and city/county government. You can follow his work on Facebook, Twitter, Instagram and YouTube. Reach him by email at [email protected].