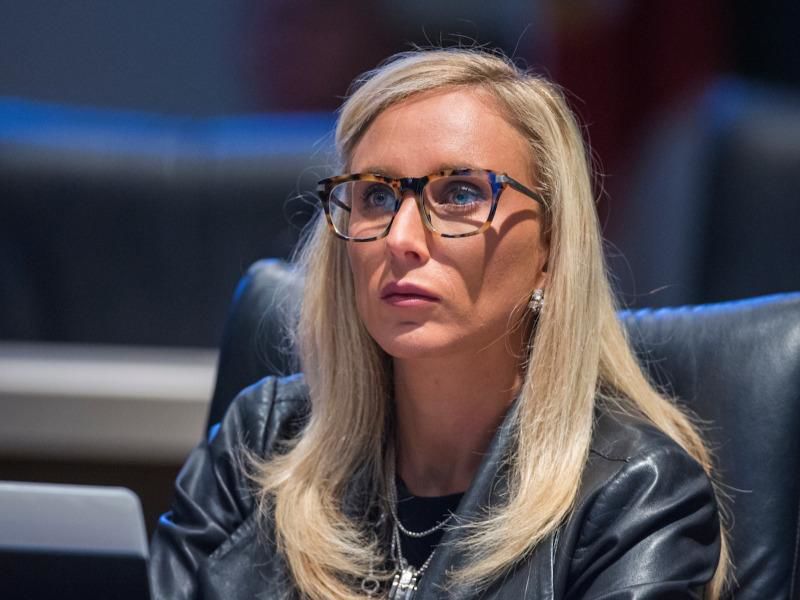 Book's bill serves as a companion measure to a similar measure filed by Rep. Byron Donalds in the House.
State Sen. Lauren Book is introducing legislation that would require publicly-funded commercial driving schools to train prospective drivers on how to spot and prevent human trafficking.
Book's bill (SB 1368) serves as a companion measure to a similar proposal filed by Rep. Byron Donalds in the House (HB 633).
The legislation from Book adds to an effort she pushed during the 2019 Legislative Session, which aimed to crack down on human trafficking throughout the state.
That measure also required additional training on the issue for hospitality workers, law enforcement officers and practitioners in various medical fields.
The training attempts to accomplish several goals. Law enforcement officers will train to better investigate instances of human trafficking, with a minimum of four hours of education required within one year from hire.
Often, traffickers will usher victims through various hotels. Therefore, the 2019 legislation also aimed to equip hotel employees better to spot potential instances of trafficking.
Book's 2020 measure would expand on that education to ensure commercial drivers are informed regarding "[i]ndustry-specific training on the recognition, prevention, and reporting of human trafficking."
Alternatively, those commercial driving courses can also offer a trafficking prevention course administered by the Department of Law Enforcement.
Those requirements do not extend to driving courses exclusive to school bus drivers. Instead, the bill requires school bus driving trainees to participate in a 40-minute block on human trafficking prevention as part of their overall training.
Book's 2019 bill was even more expansive. In addition to adding training requirements, the legislation also set up a direct-support organization for trafficking survivors and establish a database of pimps as well as those who solicit prostitutes.
The companion measure filed by Donalds in the House for the upcoming 2020 Session contains similar language to Book's 2020 bill. But it also mandates a minimum of one hour of training on the issue for businesses that employ delivery drivers, as well as other business which employ individuals who enter private residences for any purpose. That includes maintenance workers and painters, among other professions.