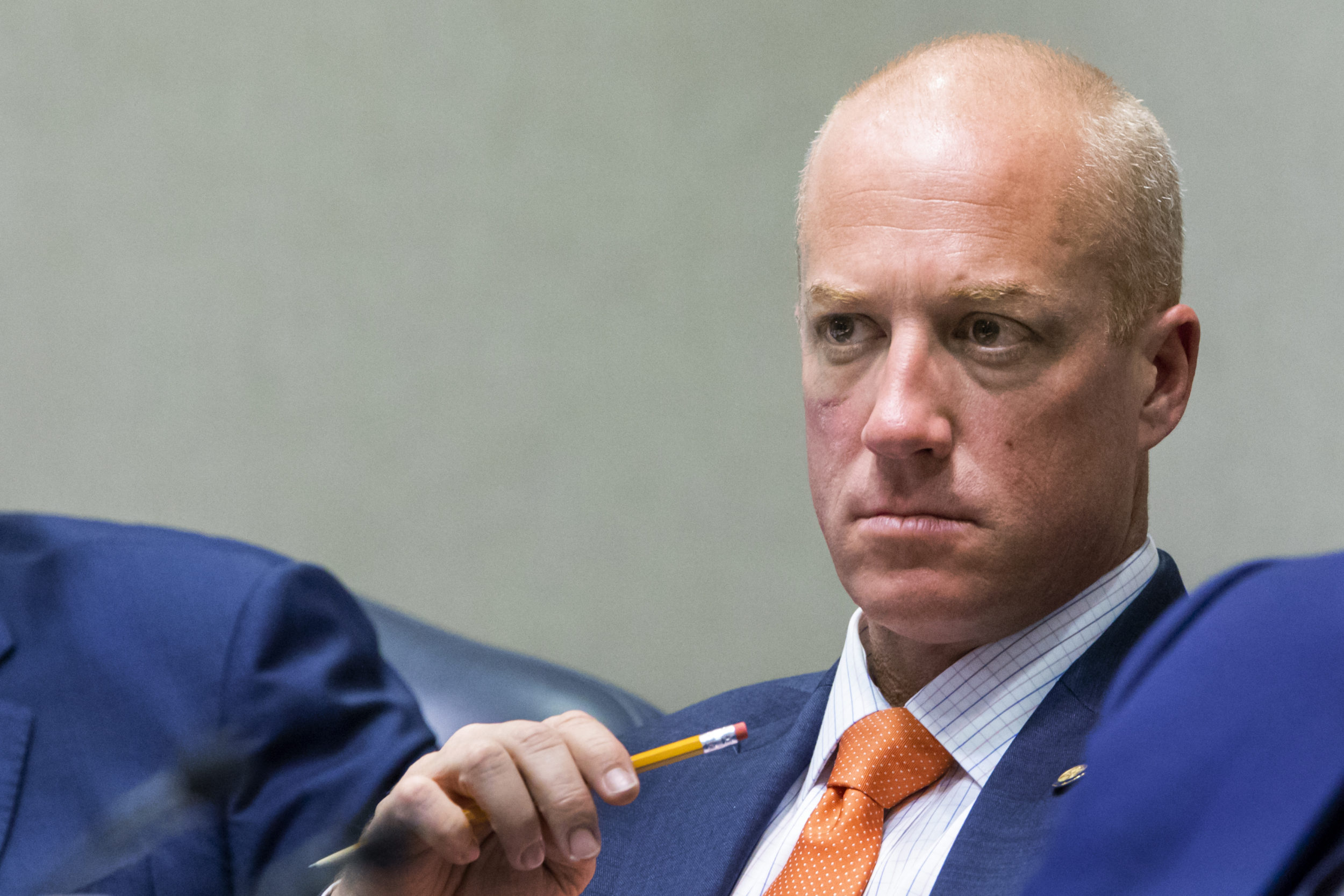 DiCeglie wants limited government and low taxes.
Rep. Nick DiCeglie is prioritizing small government, low taxes and a business-friendly regulatory environment in his legislative priorities for the 2020 Legislative Session.
"I'm very excited for the 2020 Legislative Session and am looking forward to being part of another historic Session where we will once again lead the United States in transformative, conservative policies that will continue to attract residents and businesses to our great state," DiCeglie said.
A small business owner himself, the Republican from Indian Rocks Beach filed several bills aimed at attracting businesses to the state and creating a regulatory environment that supports those already doing business in Florida.
One measure (HB 441) seeks to increase opportunities for businesses to bid on public projects.
"For example, a City plans to update the paint in all of their city-owned buildings. Those are technically multiple, but almost identical projects. The City can lump them together, as a continuing contract to paint the Library, the Fire Station and City Hall," DiCeglie explained. "Currently the cap is at $2,000,000 and we want to raise the cap in line with inflation, which would give more opportunity for businesses to compete for public projects. The last time the cap was raised was in 2007."
Another effort (HB 637) addresses how counties impose impact fees. Those are a one-time tax levied on developers for new development. The fees are typically used to help offset costs associated with growth like new roads or other infrastructure.
The bill does not eliminate counties' ability to impose the fees, but adds transparency requirements to ensure revenue is appropriately used and caps certain fees to help businesses limit their tax exposure on projects.
"There is a large discrepancy in impact fees from county to county and severe inconsistencies in how the impact fees are spent. This bill will address those issues and promote responsible handling of the impact fees by local government," DiCeglie said.
DiCeglie is also tackling an issue that has come up every year for several years that would allow small craft breweries to self-distribute their products to licensed vendors under the state's existing three-tier system.
Under that model, brewers make the beer, distributors pick it up and deliver it to retailers and the retailers sell it. But critics of the system worry it benefits large brewers and major beer companies at the cost of smaller breweries. By allowing them to self distribute their products, smaller companies can cut costs and put that savings into growing their businesses.
DiCeglie's bill (HB 1153) focuses on free-market principles to grow the craft beer industry.
"Over the last several years other states have passed legislation in response to this very popular and growing industry. It's time for Florida to do the same," he said.
DiCeglie is also pushing several appropriations projects targeting health care, mental health and the environment.
"Running these appropriation projects gives me the opportunity to showcase my commitment to these very important issues that not only impact District 66 but the entire state," he said.
One appropriations project (HB 3717) seeks $140,000 for stormwater improvements to Clearwater-Largo Road that would prevent street flooding and bring the road up to National Pollutant Discharge Elimination System regulations.
Another (HB 2653) would allocate $750,000 to the Central Florida Behavioral Network's Pinellas County Marchman Act to provide 10 additional beds to individuals taken into custody under the Marchman Act, a policy that allows law enforcement officers to transport transient individuals under the influence to a facility in lieu of arresting them.
"At present, there is no secure facility in the area and individuals with substance use and abuse needs where they can safely be detoxified. They cycled through hospital emergency rooms and local jail facilities," DiCeglie said.
Another funding request (HB 2235) would provide $300,000 to BayCare Health for an ambulatory telemonitoring program aimed at detecting health problems among older adults early to reduce the need for additional health care services for unchecked medical issues. The goal is to reduce costs for both the patient and the health care industry.
As with any Legislative Session, DiCeglie expects challenges.
"The process is designed to make it easier to kill a bill versus getting one passed into law and that's a good thing. Persistence is key in the Florida Legislature," he said.
That persistence, he said, is also crucial in the appropriations process.
"The only responsibility we have under the Florida Constitution is to pass a balanced budget and that means there are priorities that must be met before some of these local projects can be considered," DiCeglie said.