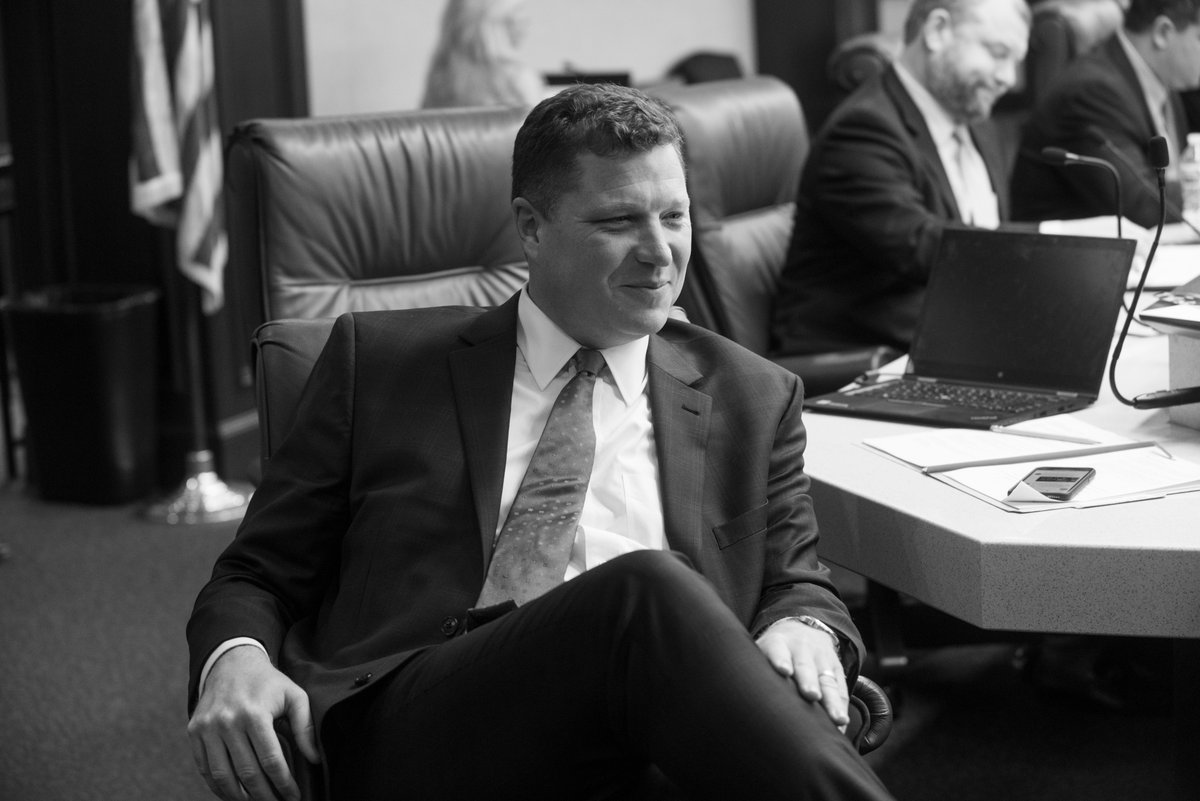 Brandes' slew of bills would address prison population and sentencing guidelines.
Republican St. Pete Sen. Jeff Brandes continues to lead the way in legislative action to reform Florida's criminal justice system.
In all, Brandes has sponsored 18 bills for the 2020 Legislative Session relating to criminal justice reform including reducing mandatory sentencing requirements, early prison release efforts for certain qualifying inmates and reforms to the juvenile justice system.
"We think these are areas where we have more competency in policymaking," Brandes said of his slew of bills.
Among his efforts is a package of bills aimed at diverting more individuals from state prisons, a fight Brandes has been waging with bail bondsmen for years.
Two bills (SB 550 and SB 552) would change the state's criminal points formulas to allow judges to have more discretion in how to sentence criminals and to carry out those sentences in non-state facilities like county jails.
Another (SB 554) would revise mitigating circumstances in cases to allow courts to impose the lowest possible sentence for that offense.
Another Brandes bill (SB 572) would allow certain prisoners to receive up to 20 days per month in gain-time to be used for early release. Non-violent felony offenders would still have to serve at least 65% of their sentence, under the bill.
Violent offenders would have to serve at least 85% of their sentence.
Some offenders would also be eligible for supervised community release one year before their tentative release date using control mechanisms such as electronic monitoring devices and community control.
Brandes also introduced legislation (SB 1308) that would allow people convicted of crimes when they were age 25 or younger to apply in some situations for sentence review to reduce their sentence or suspend it entirely.
That bill, dubbed "the Second Look Act," applies to most offenders except those convicted of murder or conspiracy to commit murder or those sentenced to life in prison.
Another effort would allow dying inmates to carry out their final days at home with their families.
Taken as a whole, Brandes' criminal justice reform efforts seek to give judges more flexibility in handing down sentences, prisoners more opportunities for release or conditional release, and in other legislative proposals, access to a better quality of care within the prison system.
"This is one of the most challenging areas of Florida policymaking," Brandes said. "It's not so much the partisanship issue. I think there is growing consensus that the current climate is unsustainable. We're in a downward spiral in the Department of Corrections."
Brandes is also continuing his focus this year on increasing access to technology, particularly as it relates to transportation.
One of Brandes' biggest efforts this Session includes an electric vehicle bill (SB 1230) that would incorporate emerging technologies into the Florida Department of Transportation's mission and establish a grant program to increase the number of electric vehicle charging stations throughout the state.
"We are seeing one of the biggest shifts in decades," Brandes said. "We need to be building infrastructure to support electric vehicles."
A longtime ally for transportation network companies like Uber and Lyft, Brandes also filed a bill (SB 1352) that would allow companies to put digital advertising on top of cars operating under its platform.
On appropriations, Brandes is championing a request for $3 million to build two new collegiate high schools through St. Petersburg College — one at the downtown St. Pete campus and another at the school's Seminole campus.
Collegiate high schools accept high school juniors and seniors and give them the option to complete their high school diploma while simultaneously earning enough credits to graduate with their associate's degrees. The programs are an opportunity for students and families to reduce the cost burden of college by completing the first half of a bachelor's degree program for free while still receiving a public education.