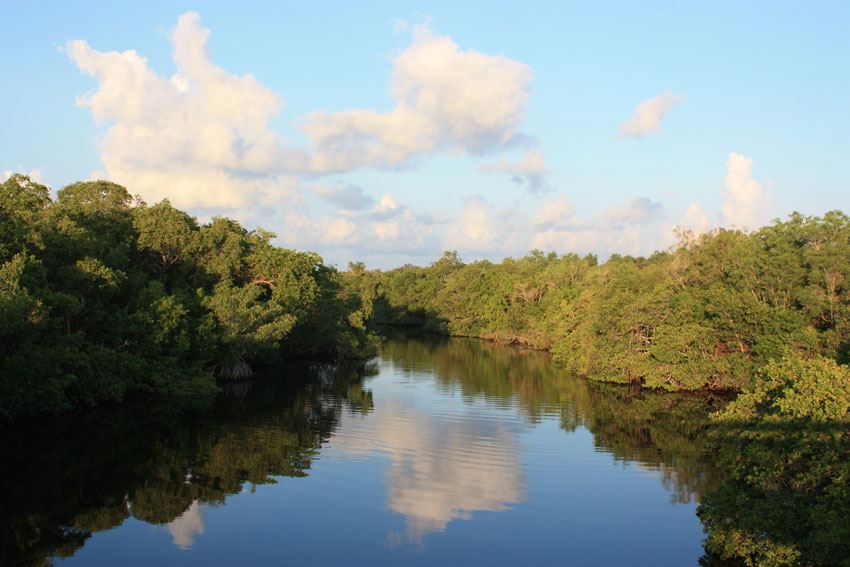 Lines up with Gov's wish list.
A Senate bill would offer the vehicle for Gov. Ron DeSantis to fulfill his ambitious environmental agenda.
SB 1878, filed by Senate budget chair Rob Bradley, would earmark $625 million on a recurring basis to the Everglades and other water quality projects.
This bill would continue the four-year, $2.5 billion commitment in DeSantis' first budget.
The request from the Fleming Island Republican jibes with a goal from the Governor to get $625 million per year.
DeSantis rolled out the pitch at a press conference in Naples last September.
 "This historic funding is key to the success of our fight to protect our environment and water resources, which are the foundation of Florida's economy and way of life," the Governor said.
Bradley, with him at that event, said the commitment "will ensure the protection and conservation of our environment for generations to come," and vowed to help.
About half the money ($300 million or more) would be directed to the Everglades.
Another $50 million would go on an annual basis for water aquifers for the South Florida Water Management District.
Springs restoration money would also be included.
A full $40 million would be earmarked for water conservation. Of that sum, $15 million would be routed to watersheds of the St. Johns, Suwannee, and Apalachicola Rivers. Another $15 million would be routed to the Indian River Lagoon.
Another $10 million would go for coral reef protection, with $4 million more for red tide.
The proposal is ambitious, following through on the Governor's commitment to prioritize the environment, with spending nearly double what it was during the second term of Gov. Rick Scott.
Bradley has been a useful partner for DeSantis on a number of fronts.
In addition to being point man on the environmental spending proposal, the Fleming Island Republican is also carrying a proposal to faze out the controversial Best and the Brightest teacher bonus program.