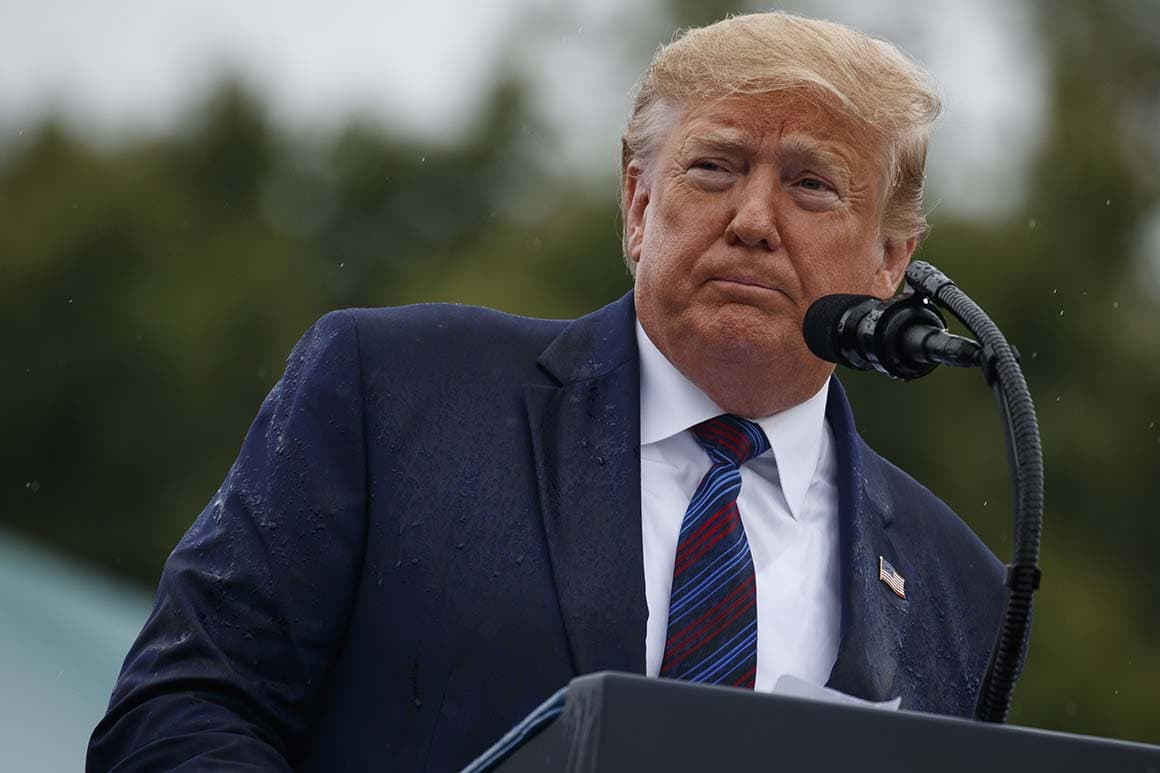 A new poll shows 51% of voters opposing his removal and 49% supporting it.
Floridians are almost evenly split on removing President Donald Trump via impeachment, with 51% of voters opposing his removal and 49% supporting it.
That's according to a new survey from the Florida Atlantic University Business and Economics Polling Initiative (FAU BEPI).
The release of the polling data comes the same day the House of Representatives is set to vote to send the articles of impeachment over to the U.S. Senate.
House Speaker Nancy Pelosi also announced a list of seven impeachment managers from the House that will handle the Senate trial. Among that list is Democratic U.S. Rep. Val Demings of Orlando.
Though the FAU BEPI survey shows a slight majority of Floridians are against removing the President, it's well within the poll's margin of error of 2.6 percentage points.
The poll was taken from Jan. 9 to Jan. 12 and sampled 1,285 Florida registered voters.
A slight plurality of voters also approve of Trump's job as President, at just over 45%. But those results are within the margin of error as well, with 43% voicing their disapproval. Another 11% say they are neutral or have no opinion.
"Floridians are deeply divided on the President and on impeachment," said Kevin Wagner, Ph.D., professor of political science at FAU and a research fellow of the Initiative.
The survey also asked voters whether a vote to remove Trump in the Senate would impact their decision to vote for that Senator in the future.
A plurality of 40% said they would be less likely to support that candidate, with 38% saying they are more likely to support the Senator. The remaining 21% said the vote would have no effect.
Trump was impeached after withholding military aid from Ukraine while simultaneously pushing the country to investigate former Vice President Joe Biden.
The President has repeatedly criticized Biden's son, Hunter, for serving on the board of a Ukrainian gas company called Burisma. Trump contends the former Vice President wrongly called for the firing of former Ukrainian prosecutor Viktor Shokin, who had looked to investigate Burisma.
But there was no evidence Hunter Biden was targeted by that investigation. And when Biden pushed for Shokin's firing, that investigation had been dormant for more than a year.
Trump argues his push for an investigation of the Bidens was a way to urge Ukraine to clean up its own issues of corruption. Democrats say Trump was using the power of the presidency to pin corruption on Biden and hurt his 2020 presidential campaign to benefit Trump's chances of reelection.