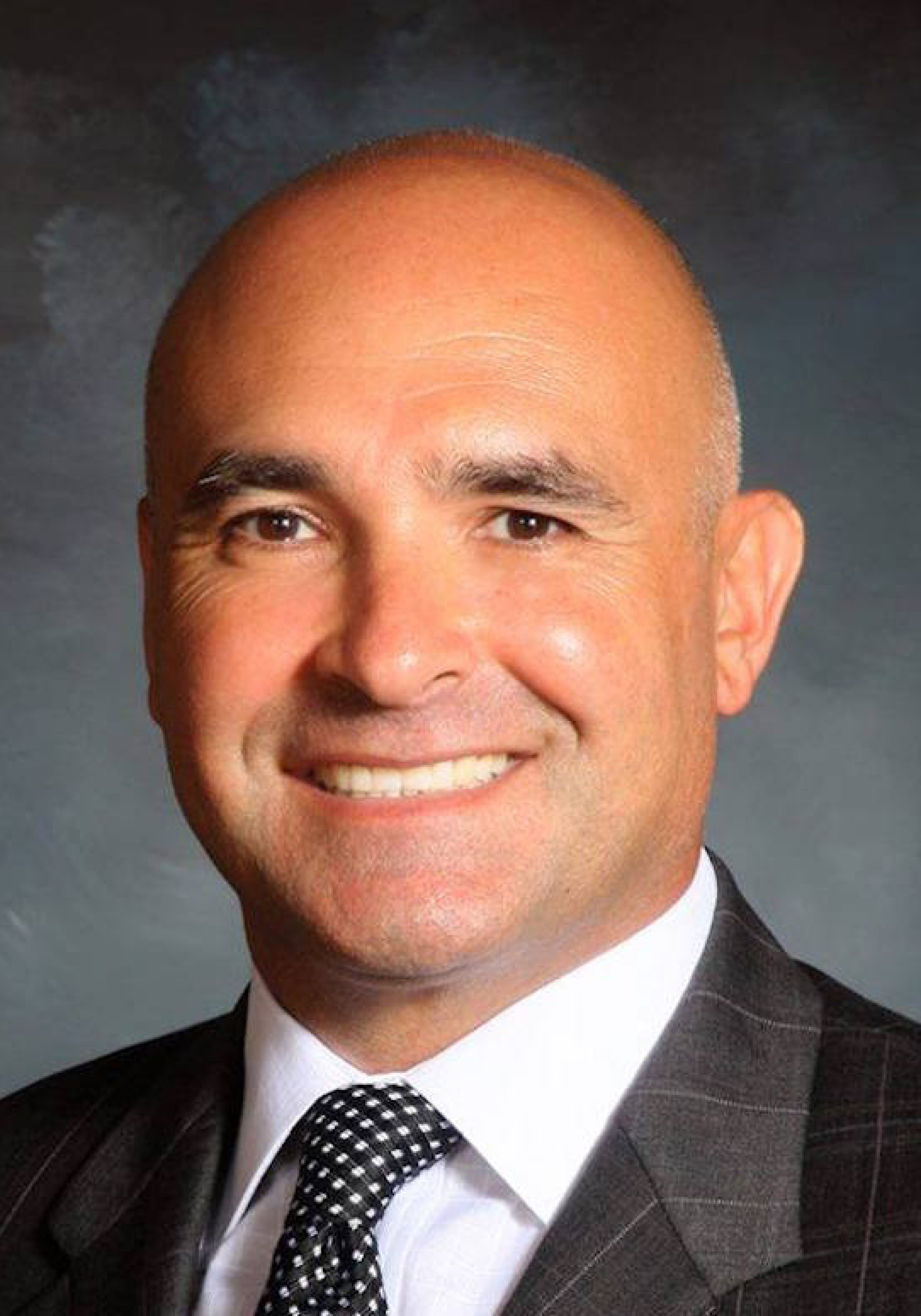 The Pensacola Republican previously challenged U.S. Rep. Matt Gaetz.
Cris Dosev still wants to represent the Pensacola area next year.
But the Republican won't run in Florida's 1st Congressional District against U.S. Rep. Matt Gaetz like he's done since 2016. Instead, he will challenge freshman state Rep. Alex Andrade, of Gulf Breeze, for the House District 2 Republican nomination.
On Friday, after making his candidacy public, Dosev wrote on Facebook that things are made complicated in order to deceive people.
"I'm not in the business of deception. My intent is to shine the light of truth in a world pursuing darkness," Dosev wrote.
"I believe the state of Florida has a bright future as long as we have leadership that respects its people, our laws, and our environment," he added. "I look forward to fighting the good fight."
Dosev, a retired Marine pilot, was labeled a critic of President Donald Trump. That didn't play well among the Pensacola-area Republican electorate or against Gaetz, an ardent support of the President.
He appeared to chide Trump in response to a 2018 Facebook comment saying he was "NOT Donald Trump."
"Thank you for the gracious compliment. I've been faithfully married to my wife, my one wife, for the past 32 years and we have raised eight wonderful children. I am also a United States Marine. He is not," Dosev wrote.
However, the candidate said he can't deny the statement reads like a criticism of Trump. But he said he has always supported the President with donations or posting Trump lawn signs.
In the fall of 2016, he donated $2,560 directly to Trump's campaign; $2,000 to Trump Victory, a joint Trump-Republican National Committee fundraising committee; and $700 to the President's personal fundraising committee. In February 2016, he donated $100 to Ted Cruz's campaign.
Dosev now lavishes praise on Trump online. In late October, he tweeted that Trump should be nominated for the Nobel Peace Prize for negotiating the cease fire in Syria.
Andrade took the Republican primary for HD 2 in 2018 with 60.5% over Greg Merk's 39.5%. With no non-Republican challenger that year, he immediately became the next state representative.
But whoever secures the Republican nomination in August will face a challenger in November. Dianne Krumel, organizer of Save Pensacola Beach, filed in September for the Democratic ticket.
If HD 2 were to elect Dosev in November, he says he would seek to revert beach access laws passed in 2018. And he would support Pensacola Republican Rep. Mike Hill's red flag law repeal and heartbeat bill.
Last month, Senate President Bill Galvano said passing anti-abortion legislation other than parental consent bills would be difficult. But Dosev believed that communicated failure.
"Have you ever heard of a coach telling his team, 'We're probably going to lose this game, but what the hell, we'll give it our best shot'?" Dosev said.
In 2016, Dosev ran in CD 1 to replace former U.S. Rep. Jeff Miller, who did not seek reelection. But he came in third in the Republican primary to Gaetz, who was ultimately successful, and behind. In 2018, he again challenged Gaetz, who carried 64.8% of the primary vote to Dosev's 30.2%.
But after Trump endorsed Gaetz in the summer of 2018, Dosev said he could no longer win in CD 1. But if the President were to endorse him instead, which he sees as an unlikely, he would challenge Gaetz immediately.
"Once the president stepped in, I'm sorry, but if the president decided to endorse an empty pizza box, the pizza box would be serving from Congressional District 1 in the House right now. That's how much people admire President Trump in our community," Dosev said.
Andrade on Friday retweeted a jab by Gaetz at Dosev, who apparently blocked the U.S. Representative on Twitter. Then Andrade quote-tweeted Gaetz's tweet and turned it into a dig at Hill, who had apparently blocked his Florida House colleague.
That crowd really hates engaging with their colleagues https://t.co/AILJPKpXlK pic.twitter.com/jFwzfw2tTv

— Alex Andrade (@RAlexAndradeFL) January 17, 2020
Dosev said the constituents of the Pensacola area recognize they are not represented by true conservatives and blasted Gaetz for joining Democrats in a vote to restrict war powers Congress has deferred to the President. He engaged Gaetz and Andrade in a tweet Friday, calling them both Republicans In Name Only.
"Nice to see you've taken the time to stop stabbing President Trump in the back and acknowledge my race. But that's no surprise … RINOs support RINOs," Dosev wrote.
Nice to see you've taken the time to stop stabbing President Trump in the back and acknowledge my race. But that's no surprise… RINOs support RINOs @realDonaldTrump https://t.co/5oKaFLnzCB

— Cris Dosev (@crisdosev) January 17, 2020