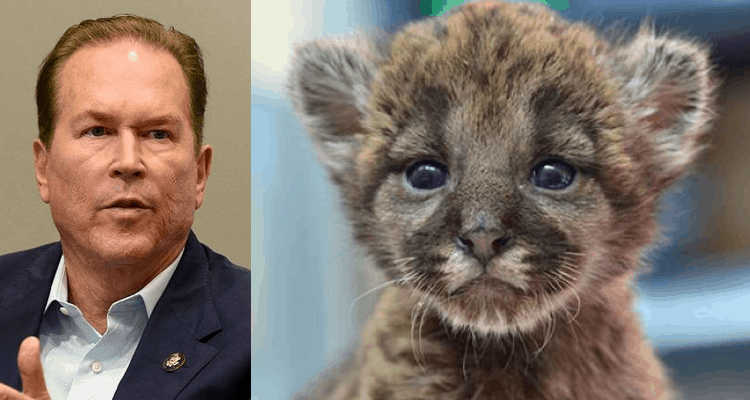 Roadway remains a priority of Bill Galvano.
U.S. Rep. Vern Buchanan called for reassurance the Florida panther will be protected as the Heartland Parkway moves forward.
The Sarasota Republican sent a letter to Gov. Ron DeSantis raising concerns about the endangered animal species.
"Modernizing our infrastructure to deal with continued population growth is important, but so is ensuring the survival of an endangered species that also happens to be the Florida state animal," Buchanan said, noting there are fewer than 250 of the panthers alive today.
"We don't get a second chance once a species becomes extinct."
Buchanan echoed concerns voiced by environmentalists. Thousands last year signed a petition calling on DeSantis to veto plans for the parkway.
Notably, the Parkway was part of a toll road expansion that served in 2019 as Florida Senate President Bill Galvano's top Session priority. Galvano's Senate district sits in Buchanan's congressional district.
Construction for the Parkway, a 140-mile highway that will stretch from Polk to Collier counties, is set to begin in 2022.
Galvano has repeatedly said environmental concerns were exaggerated. He has even said the roadway could produce net positive environmental effects.
Buchanan said his main concern will be for keeping panthers safe from cars, noting four have already been killed in vehicle collisions this year. The Florida Fish and Wildlife Conservation Commission reports 23 of the 27 panther deaths last year were caused by vehicle collisions.
U.S. Fish and Wildlife Service biologist expressed fears to supervisors last year expressing fears the Heartland Parkway could "potentially jeopardize the species" in an email first reported by the Tampa Bay Times.
Buchanan references those concerns in his letter to DeSantis.
"I was very concerned to see a biologist with the U.S. Fish and Wildlife Service recently warn that 'This project would have very serious impacts on the Florida panther,'" Buchanan wrote.
"That is why it is important that you take this into consideration and plan accordingly as you construct the state's largest highway expansion in more than half a century."
The Congressman doesn't outright condemn the Parkway plan or call for its halt. But he said measures to protect the creatures must be a priority in planning the roadway.
"One of the best ways to protect the animal would be to create overpasses or underpasses that provide a safe way for the animals to navigate a highway."