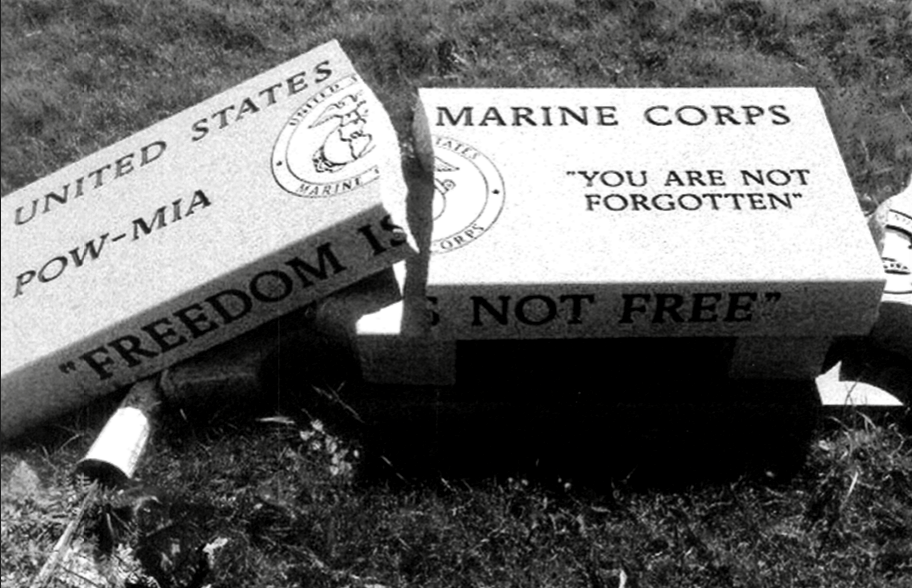 Makes vandalism of war memorials a third-degree felony
A Marine Corps monument in Pensacola toppled and broken. A Tuskegee Airman statue in Winter Park battered and smashed. A World War II Victory over Japan Day memorial in Sarasota vandalized with red paint.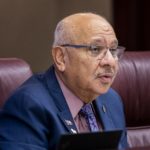 "These are just a few examples of memorials across Florida, most honoring the brave men and women that have served in the United States military, that have been intentionally damaged by vandals," said Democratic state Sen. Victor Torres, a Marine veteran and former police officer representing Orlando. "Most of these cowardly acts currently take place with little or no consequences."
Torres'  bill (SB 1690), the proposed "Historical Memorials Protection Act," seeking to increase penalties for anyone caught desecrating veterans' monuments and a handful of other memorials, sailed through the Senate Committee on Governmental Oversight and Accountability with a unanimous vote and high praise on Monday.
The bill's companion, HB 1251, was introduced by a fellow veteran, Republican state Rep. Spencer Roach of North Fort Myers.
The bills would elevate the crime of damaging veterans' and other memorials to a third-degree felony, which could be punishable by up to five years in prison. SB 1690 and HB 1251 also would make vandals liable to pay the full cost of repair or replacement, and to face triple damages of legal costs.
The bills specifically exclude Confederate monuments.
There were no objections Monday.
The bills also add such protections to several specific monuments that are not necessarily veterans memorials: the Florida Women's Hall of Fame; Florida Medal of Honor Wall; Florida Veterans' Hall of Fame; POW-MIA Chair of Honor Memorial; Florida Veterans' Walk of Honor and Florida Veterans' Memorial Garden; Florida Law Enforcement Officers' Hall of Fame; Florida Holocaust Memorial; Florida Slavery Memorial; and any other memorial located within the Capitol Complex, including Waller Park.
Torres illustrated his concerns by passing out pictures of several recently damaged memorials.
"I believe this is a great bill. Some of these images that we are looking at here are incredibly disrespectful," said Republican Sen. Ben Albritton of Bartow. "The sacrifices that many of these men and women have essentially given to us, to our society, should be honored far greater than what this shows."