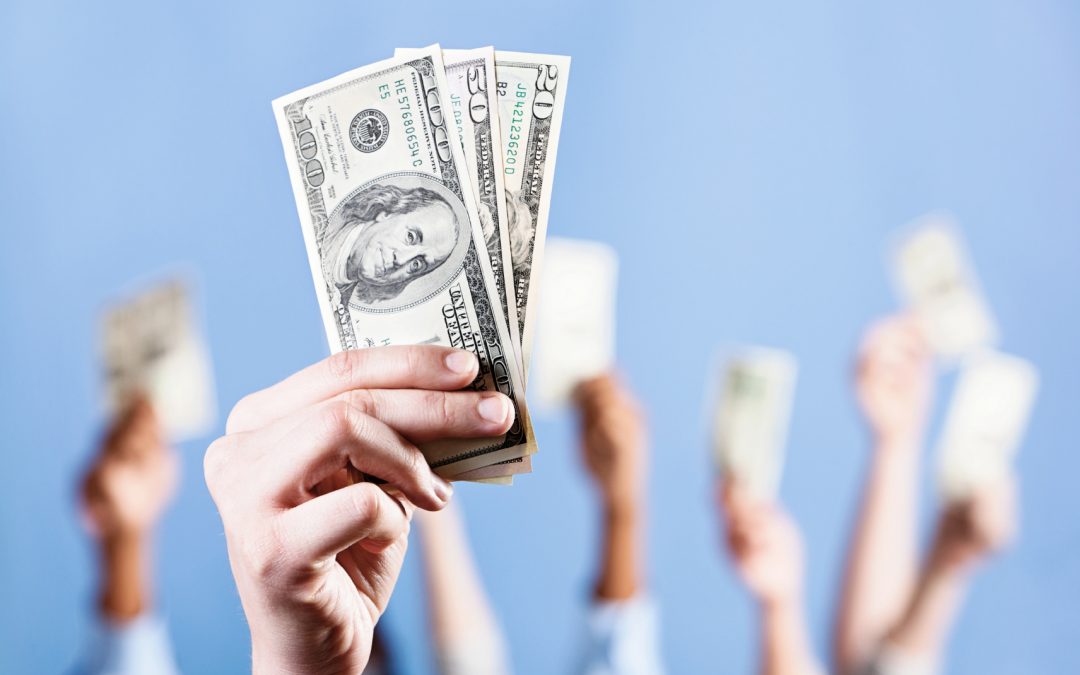 A private-sector solution that is a "win-win" for business owners and consumers.
Millions of Americans wake up with the hope that the most powerful country in the world still provide them with an opportunity to work hard, earn money and provide for their families.
This unifying trait of the American spirit transcends race, religion, political affiliation and socioeconomic status.
At the core of this opportunity for financial independence is a set of laws that permits the financial services industry to take risks and provide access to capital, in the form of loans, for those working hard to achieve the American dream.
As our economy grows more complex, we have seen a significant number of Americans, often in communities of color, being left behind.
A recent report from the Federal Reserve of New York shows that only 28% of Hispanic-owned businesses received full funding they sought from financial institutions for growing and operating their businesses. Now more than ever, government must ensure its policies align with the needs of those in the private sector seeking to responsibly provide access to capital.
This is why the Florida Hispanic Chamber of Commerce strongly urges the Florida legislature to pass the Access to Responsible Credit Pilot Program (HB857/SB894).
In theory, Florida's laws for consumer lending create a marketplace for lenders to compete on the best loan terms and customer service for borrowers. This competition benefits the borrower and, in turn, creates more demand for access to capital, which increases earnings for the lender and allows them to continue offering access to capital.
This cycle is capitalism at its best.
But there's one significant problem: the cycle only works if the cost of taking risks and extending loans to people is less than the interest that financial institutions collect on the loans.
The math works for larger loans like mortgages, car loans and student loans. But the reality is that the cost of issuing small loans to borrowers can easily exceed the profit the financial institution is allowed to make, by law, in interest.
Small-dollar, credit-building loans are important to start businesses, pay for home repairs or cover unexpected medical bills. They are frequently most needed by those with low or no credit scores. But the result of Florida's current regulatory environment is that very few financial institutions in Florida issue longer-term installment loans to these potential borrowers.
The Access to Responsible Credit Pilot Program (HB857/SB894) authorizes a pilot project that begins to solve this problem.
The legislation slightly increases the legally allowable profit, or interest rates, for lenders who issue loans under $3,000 from 30% to 36%. To put this in context, a $1,000 loan with a 12-month payback period, would now cost borrowers an additional $3 per month. The legislation also allows lenders to reduce costs of marketing and servicing loans by partnering with credit unions, money services businesses, and other regulated financial services providers to make loans more widely available to people in Miami-Dade, Broward and Palm Beach counties. The combination of the modestly higher interest rate cap for small loans and this new innovative access-partner model, will incentivize lenders to provide small loans to individuals and businesses that need it most.
If the enormous value in opening up a market for lenders to come into Florida and provide small-dollar loans isn't enough of a selling point, the Access to Responsible Credit Pilot Program also has more consumer protections than any other consumer lending statute in Florida.
Among these protections are requirements that lenders have to report borrowers' payments to two credit reporting agencies (helping them build credit), verify borrower's ability to repay the loans, cap late fees, and provide financial education to every borrower.
The Access to Responsible Credit Pilot Program will support a private-sector solution that is a "win-win" for business owners and consumers. Only those who oppose a fair and competitive free market that works for all Floridians should oppose this bill.
___
Julio Fuentes is CEO and president of the Florida State Hispanic Chamber of Commerce.