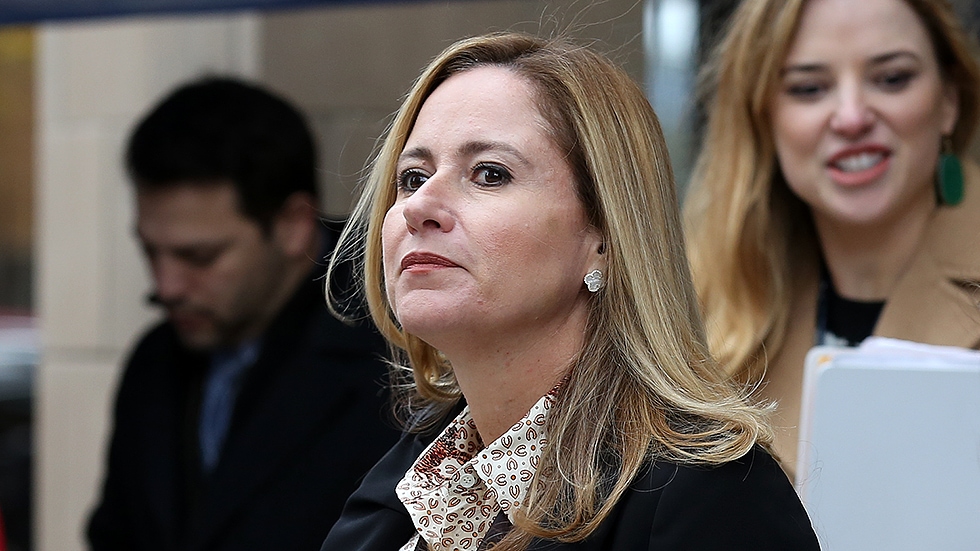 Munoz is a 16-year-old scuba diver and an advocate for combating climate change.
Democratic Rep. Debbie Mucarsel-Powell says 16-year-old climate activist Marsella Munoz will be her guest Tuesday night at the 2020 State of the Union (SOTU) address.
Mucarsel-Powell, who represents Florida's 26th Congressional District, is Vice Chair of the House Water Resources and Environment Subcommittee. Munoz is a scuba diver who has become an advocate for coral reef health and combating climate change.
"I am thrilled to have Marsella, an environmentally-conscious 11th grader from Key West, as my guest to this historic event," Mucarsel-Powell said.
"Young activists like Marsella are our present and our future. She is a reminder that there is hope, and that we must listen to our children and take action now to protect our environment and address climate change. Every year in South Florida we see toxins leaking into our water, disrupting not just our tourism industry, but also wrecking our fishing economy and creating a serious public health concern. Working with young researchers like Marsella and community leaders, I know that we can find comprehensive solutions to save our water and coral, and keep South Florida healthy."
A fellow youth climate activist, Greta Thunberg, was named Time Magazine Person of the Year in 2019 for her activism.
Munoz is a student at Key West High School and is a member of multiple honors societies. She spoke out about her climate concerns in a statement on her attendance.
"I am honored to have been selected as Congresswoman Debbie Mucarsel-Powell's special guest at the 2020 State of the Union Address," said Munoz.
"My goal is to share my experiences as a science student and advocate for the protection and preservation of the continental United States' only coral reef ecosystem. In the four short years that I have been SCUBA diving, I have observed a rapid decline in the health of the reef and am here to ask for your help protecting this critical natural resource."
President Donald Trump's speech is expected to begin at 9 p.m. on Tuesday, Feb. 4. Members of Congress are each allotted a guest for the annual event. Those guests typically represent an area of importance to that member of Congress or their district.
Mucarsel-Powell argued the Trump administration is falling short when it comes to protecting the climate.
"I strongly urge President Trump to discuss the importance of clean water and taking action on the climate crisis during his address," Mucarsel-Powell said.
"I am hopeful that seeing the younger generation of climate leaders, like Marsella, at this historic event will highlight the need to take climate action now and to protect clean water across the nation."