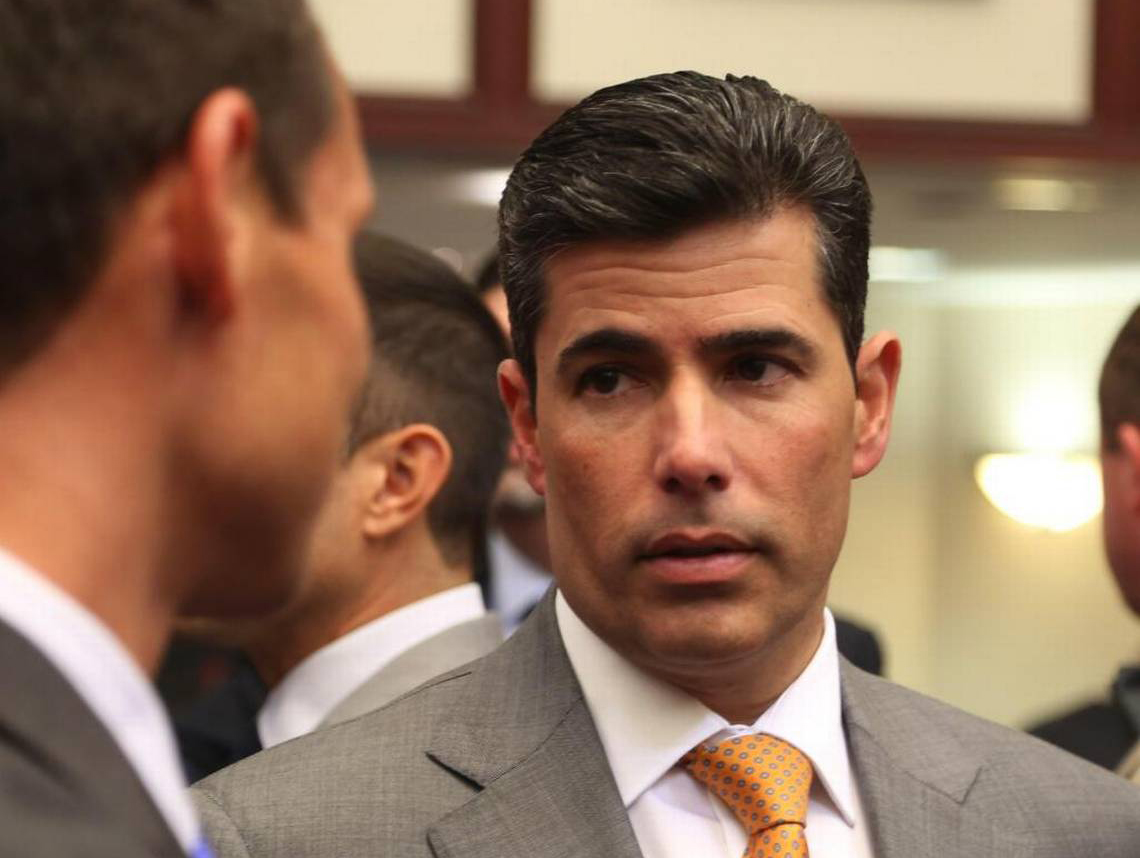 What does José Oliva give Bill Galvano in return?
House Speaker José Oliva has a health care wish list with about 13 different issues and the Senate is beginning to move versions of them, indicating that negotiations between the House and Senate to end the 2020 Legislative Session are underway and health care remains a bargaining chip.
The question is: What does Oliva — who has made shaking up the health care industry status quo his priority — give Senate President Bill Galvano in return?
The Senate's first-round health care offer, released this week, includes pared-back versions, for now, of scope-of-practice expansions.
The Senate's proposal for a 10-year, primary care-centered, independent nurse practice pilot program (SB 1676), unveiled Tuesday in the Senate Appropriations Subcommittee on Health and Human Services, leaves 5,400 certified registered nurse anesthetists without the ability to practice independently.
In the scope-of-practice battle between physicians and nurses, there perhaps is no bigger money issue than this one. And here's why: CRNAs practice in every setting in which anesthesia is delivered — traditional hospital surgical suites and obstetric delivery rooms, critical access hospitals, and ambulatory surgical centers. They can also work with ophthalmologists and plastic surgeons who perform office surgeries.
The Senate Health Policy Committee also passed a bill (SB 714) that would expand pharmacists' scope-of-practice. But before moving it along, the panel tagged on an amendment that removed from the bill the ability for pharmacists to diagnose and treat streptococcus, which Oliva maintains makes good sense.
Oliva coyly noted the slight, telling reporters, "We think that could increase access tremendously, take a lot out people out of stand-alone ERs, just for a strep test. So we could see tremendous savings there."
Since his election, Oliva has championed scope-of-practice expansions, maintaining that increasing the workforce and allowing more providers to treat people will lower the costs of health care. And he reiterated that commitment Thursday, acknowledging his focus is on "these restrictions that we have had on people to be able to practice what they train for and two things that create barriers to access."
In addition to the scope-of-practice bills, other issues Oliva said "without a doubt would have an immediate impact" include access to patient medical records and what he called "hospital conglomeration."
Oliva said he wants to make it easier for patients to get copies of their medical records and that patients should own their records. "It sounds like it is something we should not have to write a law about, but it is difficult for a patient to fully attain their records," he said.
He shied away from weighing in on the costs of copying the records, though.
It's no surprise that Oliva has a hospital-related issue that tops his wish list, given his predilection to refer to hospitals as "industrial complexes." The House next week will hear a bill (HB 771) that would prevent "conglomerates" by directing Florida's Attorney General to review hospital systems and provider-organization transactions. Provider-organization transactions include physician organizations, physician-hospital organizations, independent-practice associations, provider networks, and accountable-care organizations.
Oliva is putting his money where his mouth is because the bill includes $629,382 in salaries for 12 full-time positions and more than $1.2 million in recurring funds to support the attorney general's efforts.
"It's difficult for a health plan to negotiate with a health system that owns everything in the vicinity," Oliva said.