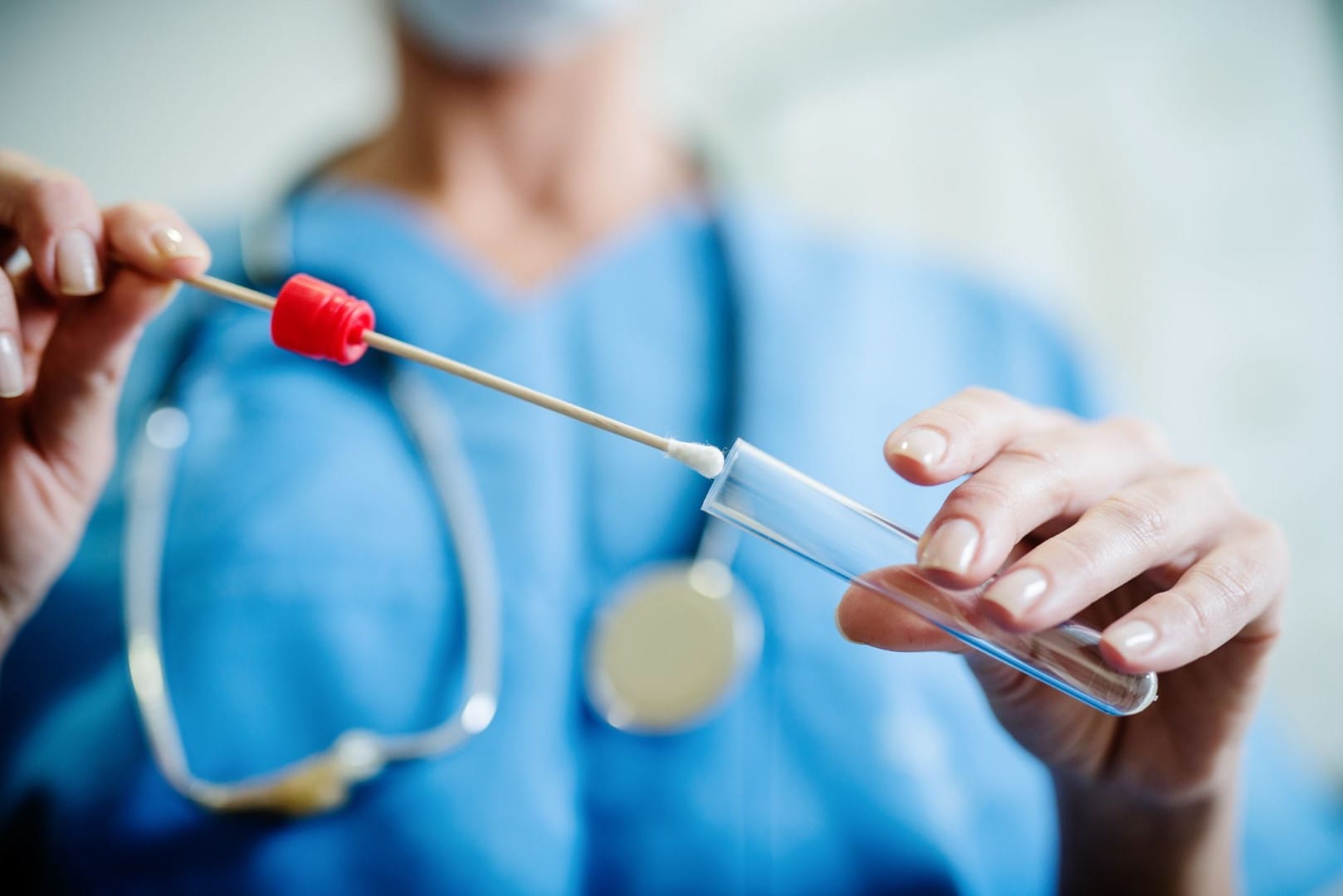 While the Senate has contracted its version, the House is expanding theirs.
An expanded test and treat package cleared its final House panel Wednesday, teeing it up for a floor vote.
But instead of reducing treatments offered, Rep. Tyler Sirois' bill (HB 389) kept strep tests and added lice, skin conditions like ringworm and minor, non-chronic conditions to the list of possible pharmacist treatments.
"I think what this legislation does is it normalizes pharmacists in our state as a point of contact for individuals to receive care," the Merritt Island Republican said. "As we face a lot of unknowns, I think it's important to create a situation where we're providing our health care system with more flexibility and more agility to meet growing demands."
The bill would allow physicians to delegate prescriptions for non-controlled medication to pharmacists who enter into a collaborative practice agreement.
But some Democrats on the House Health and Human Services Committee, which approved the measure 11-3, pushed back against that expansion. Kissimmee Rep. John Cortes suggested the committee should instead reduce college debt to encourage more students to become physicians.
"In my book, you're making it a clinic. You're making a pharmacy a clinic. We have a lot of clinics out there," Cortes said. "I feel that we need a doctor. I don't need somebody that, oh, you went to school, but you're not a doctor."
Unlike St. Augustine Republican Sen. Travis Hutson's version (SB 714), Sirois' puts the primary rule-making of test and treat in the Board of Pharmacy's hands instead of the Board of Medicine's. Additionally, pharmacists could prescribe medication for substance abuse and addiction.
"I think it's important to note that everything I have described in this bill is voluntary," Sirois said. "It's voluntary for pharmacists, it's voluntary for the physician. Most importantly, it's voluntary for patients in our state looking for other choices in terms of how they receive care."
Hutson's bill, which cleared it's penultimate Senate panel Tuesday on a 6-2 vote, requires pharmacists to call back patients three days after their visit. That and other provisions gave Senate Health Policy Committee Chair and Republican Sen. Gayle Harrell enough comfort to schedule it for her committee, even though she has voted it down twice.
"I look at things from a patient safety point of view," the Stuart Republican, who is a health information consultant, told Florida Politics.
When asked about the disparities between his bill and Hutson's, Sirois acknowledged the chamber's differing perspectives.
"I think that it's important to realize … this is about increasing access, it's about reducing costs, it's about introducing free market solutions into our health care process, which really is consistent with the priorities that [House Speaker José Oliva] has laid out."
This Session, Sirois publicly demonstrated a flu test on Rep. Cary Pigman, an emergency medicine physician who has thrown his support behind the measure. Pigman, a Sebring Republican, has campaigned for scope of practice issues his entire eight years in the Legislature.
The Florida Pharmacy Association, James Madison Institute, Associated Industries of Florida, the Florida Retail Federation and Americans for Prosperity signaled their support for the test and treat bill. Meanwhile, the Florida Osteopathic Medical Association, Florida Medical Association, Florida Chapter of American College of Physicians and Florida Academy of Family Physicians opposed it.