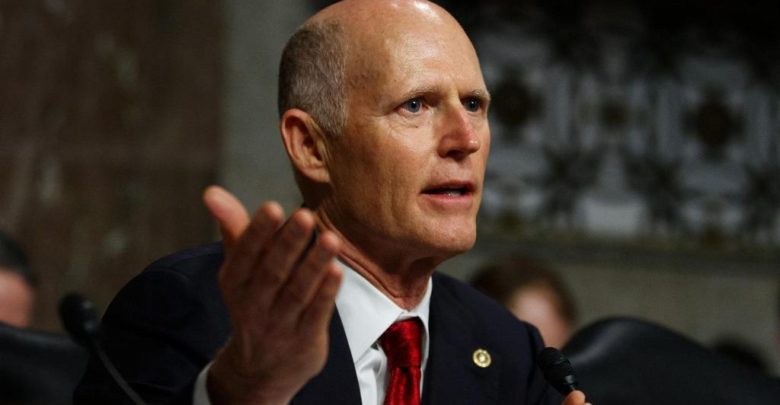 Three fundraisers in two days.
U.S. Sen. Rick Scott will help his Washington colleagues raise reelection cash with a trio of fundraisers across the state.
The events benefit Keep the Senate Red, a political committee backing the reelection campaigns of Majority Leader Mitch McConnell and Republican incumbent U.S. Sens. Susan Collins of Maine, Joni Ernst of Iowa, Cori Gardner of Colorado, Martha McSally of Arizona and Thom Tillis of North Carolina.
Also getting a slice is John James, who is running to unseat Democratic U.S. Sen. Gary Peters of Michigan.
A fundraising invite lists the lot as "special guests."
The Florida swing kicks off with a St. Petersbug event hosted by Mel and Betty Sembler and Brent and Debbie Sembler. It's set for 5 p.m. Sunday.
Monday brings a doubleheader. The first is a breakfast reception hosted Ned and Cindy Lautenbach in Naples at 7:30 a.m.
Scott will then trek to Palm Beach for a lunchtime fundraiser hosted by Emilia and Pepe Fanjul Sr., Lourdes and Pepe Fanjul Jr. and Jerry and Darlene Jordan. It starts at 11:30 a.m.
Venues are disclosed with an RSVP.
The senators Scott is boosting are all up for reelection in November. McConnell, who represents Kentucky, is seen as a safe bet for reelection.
Gardner, McSally and Tillis are considered vulnerable, which would put the GOP's 53-47 majority in jeopardy, particularly if a Democrat wins the White House.
The fundraising invite is below.