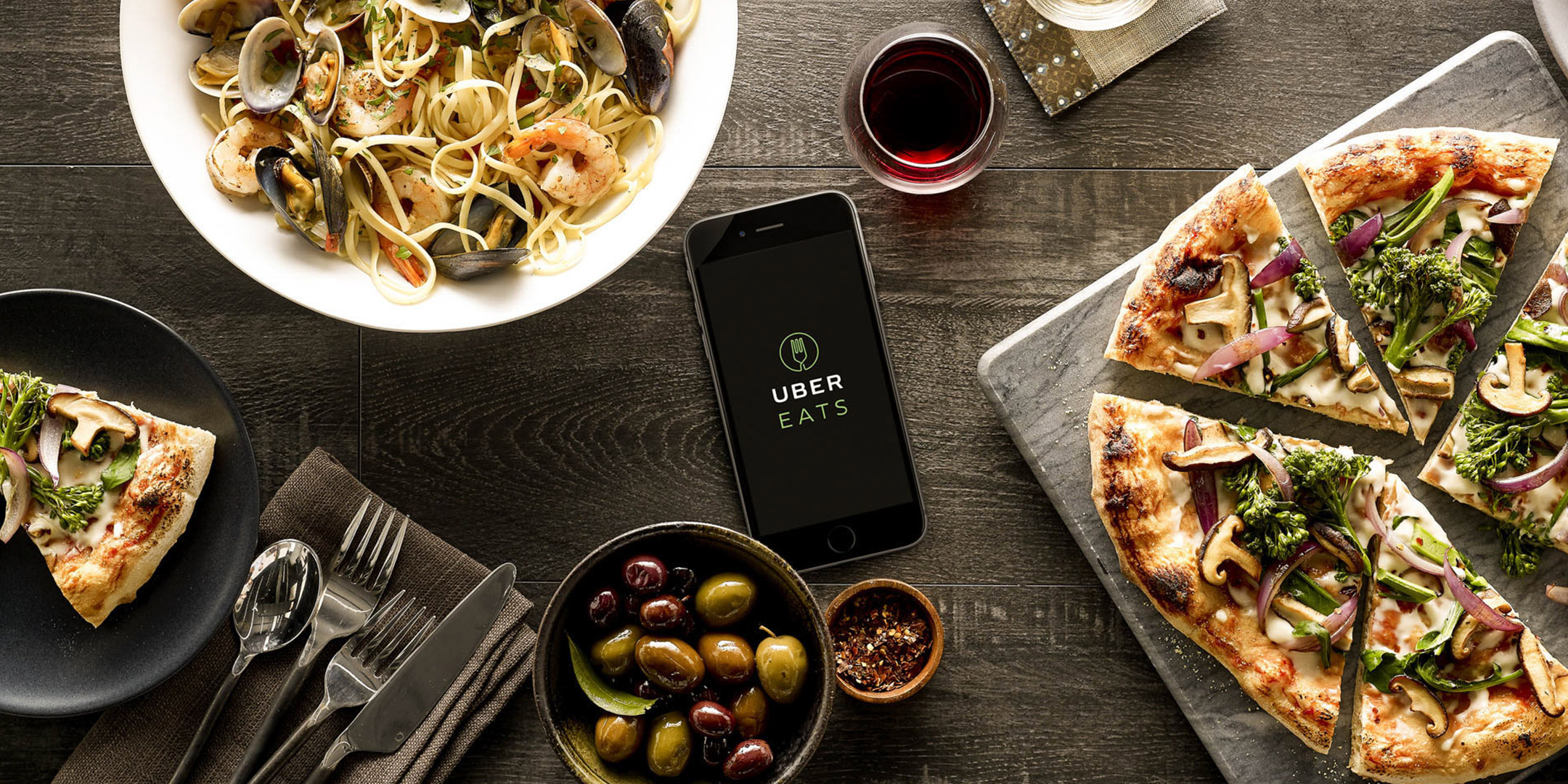 Restaurants are facing a potential crisis.
Uber Eats is working with independent restaurant owners and operators to ensure their businesses can continue to thrive even as more and more individuals are avoiding public places.
On Sunday, the Centers for Disease Control and Prevention issued nationwide guidance to cancel or avoid any gathering of 50 or more people, a recommendation that could have sweeping implications to the restaurant industry.
To help offset potential losses from dine-in customers, Uber Eats is offering free delivery and marketing services to help businesses recoup some of their losses through take out orders.
"We know the coming weeks will be challenging ones for many small business owners, and we want to help restaurants focus on food, not finances." said Janelle Sallenave, head of Uber Eats for the U.S. and Canada. "That's why we're working to drive increased demand to more than 100,000 independent restaurants across the U.S. and Canada through free delivery and marketing efforts."
Uber Eats, a subsidiary of Uber Technologies, is waiving all delivery fees on orders from independent restaurants in the U.S. and Canada and is launching a dedicated marketing campaign to promote delivery from local restaurants, particularly those new to the app. That campaign will be both in-app and via customer email.
"We know small businesses are the backbone of this great city and we are actively monitoring the impact to our locally-owned restaurants who are facing a difficult season due to COVID-19. As we work to minimize the impact of coronavirus, we are proud to see companies like Uber Eats step up to help our community," said Tampa Mayor Jane Castor. "Technology allows us to stay connected, despite social distancing. And by using services like Uber Eats, we can continue supporting our small businesses while protecting the safety of restaurant workers, customers, and our community."
The company is also offering a daily payout option to restaurants to receive proceeds from orders. Previously, restaurants could only receive payment for Uber Eats orders on a weekly basis.
"We've heard from restaurants that they're worried about what the health crisis will do to sales, and its impact on cash flow and their ability to pay suppliers or employees," said Therese Lim, head of restaurant product at Uber Eats. "That's why, from today we'll provide restaurants with the option to receive daily payouts rather than waiting until the end of the week to see revenue from deliveries, which can be even more important as delivery becomes a bigger share of their sales during this time."
The company is also pledging to deliver 300,000 free meals to health care workers and others working on relief efforts. That project is in coordination with local and state governments, and will offer additional opportunities for some restaurants.
"The economic impact of COVID-19 on restaurants across Florida has been significant," said Carol Dover, President & CEO of the Florida Restaurant and Lodging Association. "As diners are choosing to stay home, it creates hardships for local businesses and their employees who need our support. We applaud Uber Eats for going above and beyond to help diners, business owners, employees, first responders, and local communities during this time."
To protect consumers and drivers, Uber Eats is also offering "contactless" delivery, which allows customers to request their meals be left at the doorstep rather than a driver handing them off. The company is also providing CDC guidance to its restaurant partners to ensure all deliver orders are sealed in tamper-evident packaging. The company is also providing drivers with sanitation materials in its most impacted markets.
"We are always working to help keep everyone who uses Uber safe," said Andrew MacDonald, Vice President of Platform at Uber and global head of the company's global coronavirus response team to support users including delivery people, restaurants, and drivers. "We remain in close contact with local public health authorities and will continue to follow their guidance to help prevent the spread of the coronavirus."