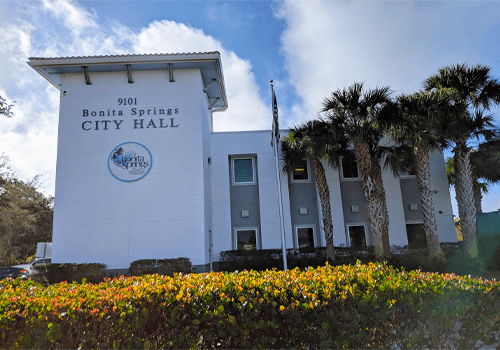 Two seats on City Council were up for special election.
Chris Corrie seems bound for the Bonita Springs City Council and will likely be joined there by Jesse Purdon.
Two spots on the Bonita Springs City Council appeared on the Tuesday ballot in special elections in Lee County.
Jesse Purdon, a former aide for Rep. Curt Clawson, led in the District 2 contest with the first votes in. Purdon had 393 votes, 42.12%, to salon owner Shelley Anderson's 307 votes, 32.9%. Paramedic Adam Hughes had 233 votes, or 24.97%.
"I'm honored that the voters put their trust and support behind me and I'm looking forward to begin the fight for District 2 on the city council. I would also like to thank Shelley and Adam for their passion and desire to serve our community," Purdon said. "They've both earned my respect and admiration and I welcome their input.
"With the election over, it's time to put politics behind us and begin addressing the issues before us as we work to protect our community from the coronavirus and prepare for the economic recovery that lies ahead."
Purdon had previously filed to run for a state House seat to succeed Rep. Ray Rodrigues but dropped out of that race to file in Bonita on the last day of qualification. Purdon had previously been in a fatal car accident that drew headlines.

The District 2 seat opened up when City Council member Greg DeWitt resigned because of his job with the Bonita Springs Fire Control and Rescue District.
Meanwhile, Chris Corrie had a dominating lead in the District 4 race. He had 1,730 votes, or 62.5%, over retired Massachusetts College of Pharmacy Dean Ben Hershenson's 1,038 votes, or 37.5%.
The District 4 seat also opened up with the resignation of Council member Peter O'Flinn, who quit before the end of this term when elections were rescheduled and his term was extended, according to the Naples Daily News.
Both winners will serve through the remainder of predecessors' terms but must stand again for reelection in November.