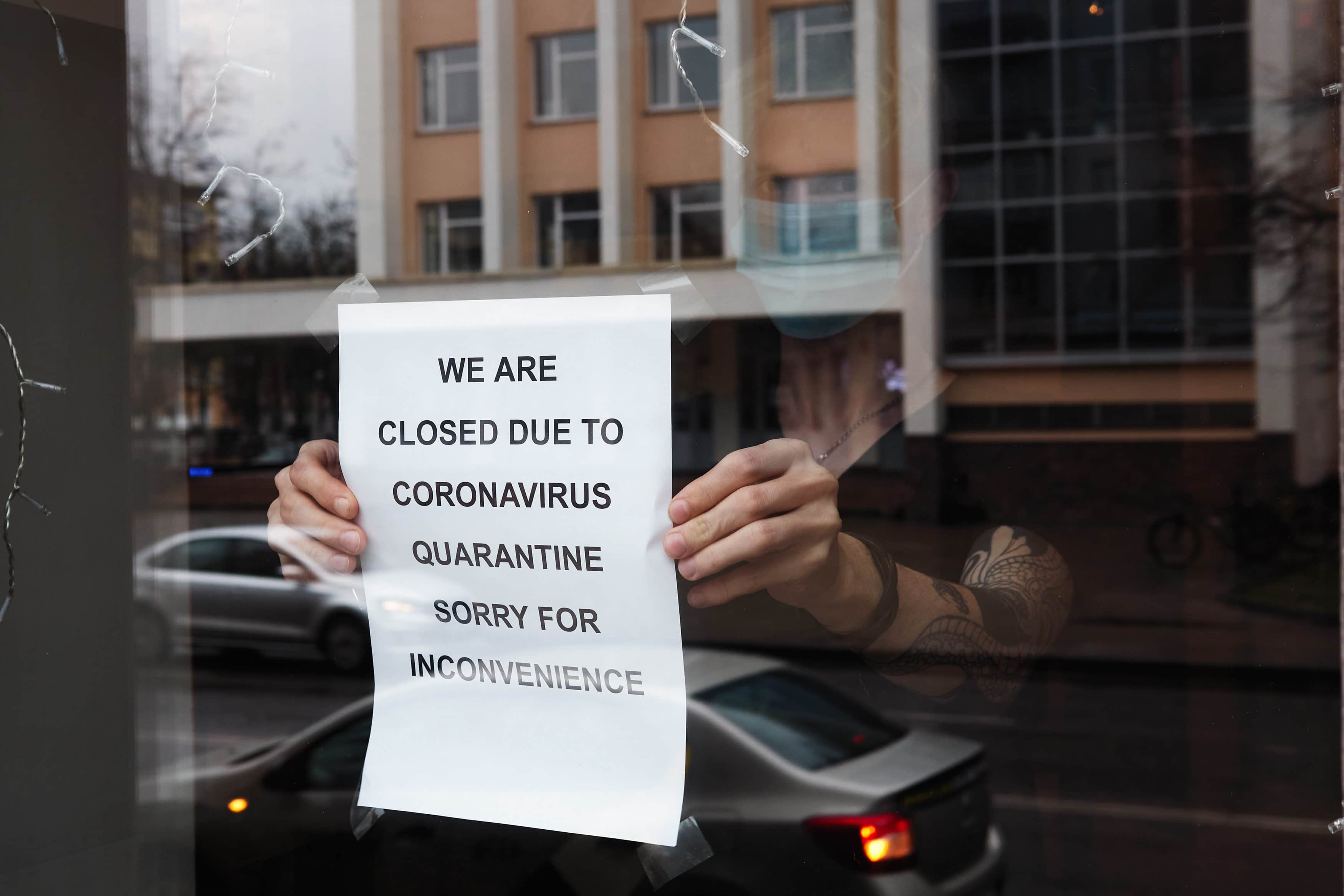 DeSantis is implementing another nudge toward forced social distancing.
Gov. Ron DeSantis continues to ramp up restrictions in order to stop community spread of COVID-19, the coronavirus.
On Friday afternoon, the Governor issued an Executive Order closing restaurant dining rooms and gyms for the duration of the state's state of emergency, which expires May 8, but can be extended.
In the order, DeSantis pointed to a need for "social distancing" to try to prevent the spread of the highly contagious and deadly virus known as COVID-19.
"I am committed to supporting retailers, restaurants and their employees as they pursue creative business practices that safely serve consumers during this temporary period of social distancing and … as governor, I am responsible for meeting the dangers presented to this state and its people by this emergency," part of the order said.
The announcement will affect a huge part of Florida's economy and workforce. It will last as long as Florida is in a state of emergency, which DeSantis declared March 9. The state Department of Business and Professional Regulation will have enforcement power.
Carol Dover, president and chief executive officer of the Florida Restaurant & Lodging Association, issued a statement that said DeSantis is taking "swift action out of precaution for the safety of Florida residents and visitors."
"Allowing restaurants to stay open for delivery and take-out, while also lifting the ban for alcohol delivery, is critical to supporting Florida's dining establishments and their employees," Dover said. "We applaud Governor DeSantis for allowing Florida's hospitality industry to continue to meet the needs of communities across Florida during this difficult time."
Executive Order 20-71 "directs all restaurants and food establishments within the State of Florida to suspend on-premises food and alcohol consumption for customers. The listed establishments may, however, operate their kitchens for the purpose of providing delivery or take-out services."
While the Governor has discouraged restaurant dining, he had resisted an outright ban on table service until Friday.
A silver lining for those getting delivery, however: liquor will be available.
This Executive Order "lifts the restriction that prohibits a specially licensed food service establishment from selling package sales of alcohol for delivery, take-out or consumption off-premises for restaurants complying with Executive Order 20-68, through the expiration of the state of emergency.
"Alcohol sales to go with food that is pick-up or delivered will be permitted and I.D. will be required for orders including alcohol," the edict continues.
Sen. Rick Scott embraced this part of the order, as a statement from the Senator's office said.
"Today, Senator Rick Scott applauded the state of Florida for heeding his call to support small businesses across the state by allowing bars to deliver alcohol. Senator Scott is committed to supporting Americans affected by the Coronavirus, especially small businesses, hourly workers and individuals whose livelihoods depend on tips," Scott's office asserted Friday.
Also mandated: "closures of gymnasiums and fitness centers within the State of Florida."
"The Department of Business and Professional Regulation (DBPR) shall utilize its authorities under Florida law to further implement and enforce the provisions of this Executive Order and shall take additional measures as necessary to protect the public health, safety and welfare," the order warns.
DeSantis has been active on the Executive Order front Friday, including closing beaches and more in two hard-hit South Florida counties.
The Governor is "directing all movie theaters, concert houses, auditoriums, playhouses, bowling alleys, arcades, gymnasiums, fitness studios and beaches to close in Broward County and Palm Beach County. These closures shall remain in effect in accordance with the President's '15 Days to Slow the Spread', initiated on March 16, 2020."
The Governor also issued an order allowing for city and county commissions to meet via teleconferencing software through the coronavirus emergency.
Also Friday, the Seminole Tribe of Florida announced it was shuttering its Seminole Hard Rock hotels and casinos in Tampa and Hollywood, as well as four other casinos, the tribe said in a news release.
"This decision was not taken lightly as Seminole Gaming employs nearly 14,000 Seminole Gaming team members in the state. The goal has been to protect their livelihood without jeopardizing public safety," the announcement said. "We have now reached a point where we do not feel comfortable taking that risk."
DeSantis spoke with tribal leaders on Thursday and said he expressed concern about "the health issues" associated with the rapidly spreading coronavirus.
Before Friday, the Seminoles had taken steps to create social distancing, such as shutting down poker rooms, unplugging half of the slot machines and limiting the number of players at "house-banked" table games, such as blackjack. The tribe had also employed additional cleaning measures to try to reduce the spread of the virus.
_
The News Service of Florida contributed to this report.