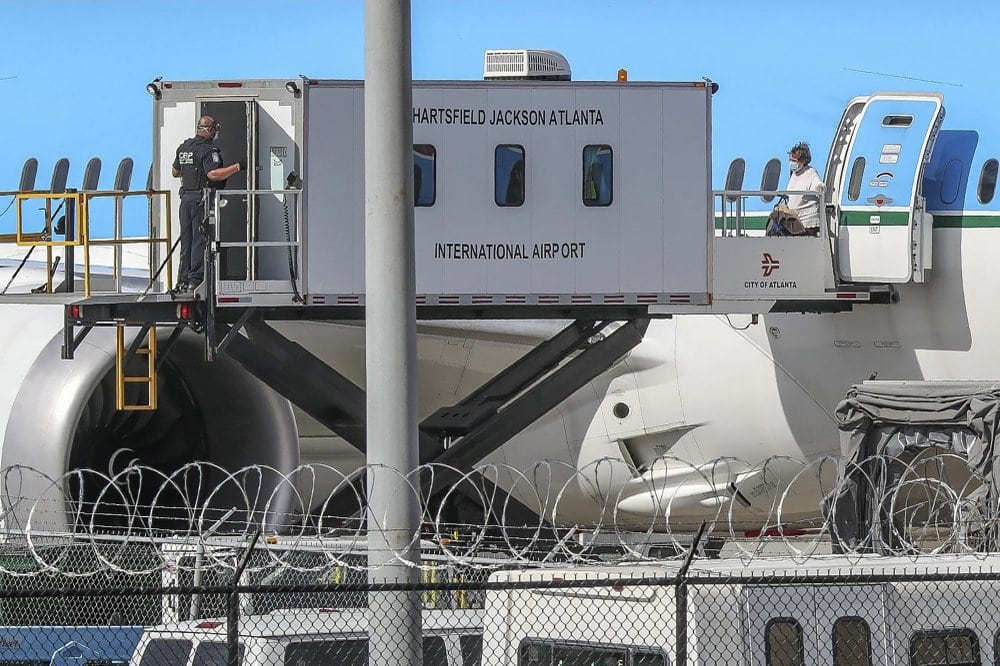 The flight was a culmination of a journey that began on March 5 in Fort Lauderdale.
On a chaotic flight home, some passengers who had been stranded for days aboard a cruise ship after being exposed to the coronavirus suffered breathing problems, many coughed and several fainted with no food or medical personnel provided, travelers said Friday.
"It was a suicide mission," said passenger Jenny Harrell, of Fredericksburg, Virginia. "It was a mass triage with absolutely no direction and the crew going, 'What should we do now?'"
Decisions were left up to the passengers, said Harrell, who had some emergency medical training in the past and helped a physician who was also among the passengers.