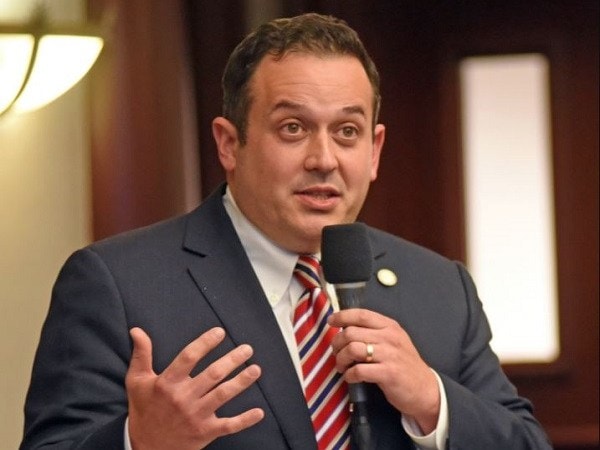 Coronavirus is wreaking havoc on the economy and Diamond fears the budget can't handle it.
Rep. Ben Diamond is calling on Florida Chief Financial Officer Jimmy Patronis to hold an emergency meeting of the Florida Cabinet to discuss and address the fiscal impact of the spreading COVID-19 virus.
"I am writing to encourage you to take immediate action with our state agencies to explore all possible ways to slow spending, conserve cash, and freeze new hiring," Diamond wrote.
The legislature approved a $93.2 billion budget last week, which is currently on Gov. Ron DeSantis' desk waiting for review and possible line item vetoes.
But as Diamond notes, that budget was crafted "based upon revenue projections made by our revenue estimating conference meeting last fall, well before this crisis wreaked havoc on our economy."
"We should not wait until the next meeting of the revenue estimating conference, or until our Legislature is called into special session, to take all proactive steps to prepare for the inevitable and severe fiscal impact this pandemic will have on our state," Diamond wrote.
The Revenue Estimating Conference meets periodically to evaluate money drawn in from taxes and other revenue sources.
Patronis might be amenable to Diamond's request considering he already called for the conference to convene early to determine the possible impacts of the novel coronavirus on the state's economy.
But Diamond's request takes it a step further by calling for an emergency meeting of the Florida cabinet, which he points out can be conducted remotely, "to brief the public on the status and liquidity of the state's treasury, and the state's ability to meet both its current obligations and the needs of its local government investors."
"Despite the Legislature's best efforts to build our state's reserves over the past several years, I believe we will have difficult work ahead in determining how to fund the critical needs of state government," Diamond cautioned.
Diamond's letter also called for a briefing from the State Board of Administration on its efforts to minimize the impact of COVID-19 on the state pension fund as well as consider recommendations from the Division of Bond Finance regarding how state debt could potentially be refinanced.
Diamond's letter comes as businesses throughout the state have either closed entirely or have been forced to reduce operations in order to comply with statewide orders closing dining rooms, bars and nightclubs as well as limits on public gatherings barring groups of 10 or more people.