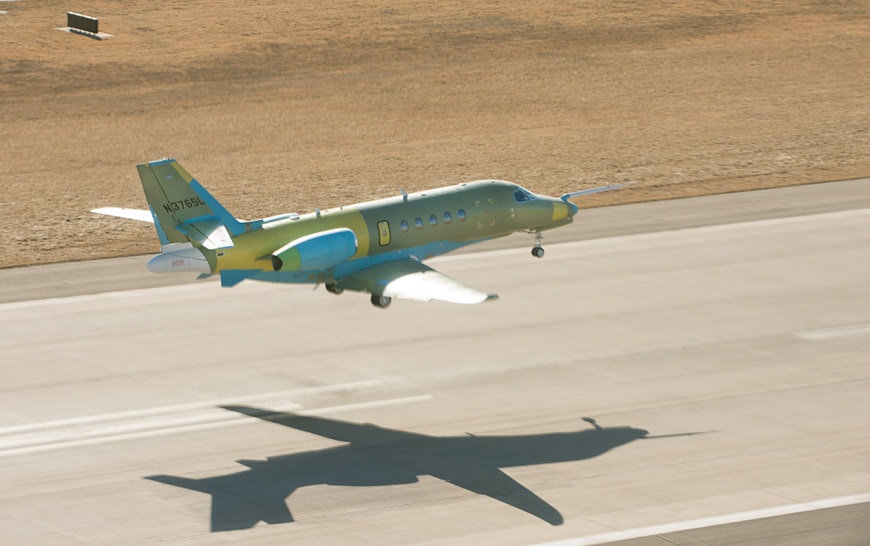 Former Gov. Rick Scott used his own plane at his own expense.
Gov. Ron DeSantis has a new ride to carry him around the state.
The $15.5 million Cessna Citation Latitude business jet landed in Tallahassee just as the 2020 Legislative Session came to an end. Lawmakers approved the expense during the 2019 Session.
The landing had largely escaped notice because of the focus on the efforts to combat the novel coronavirus, also known as COVID-19. But DeSantis has been moving about the state in an aging King Air plane bought in a 2016 surplus sale. 
The plane has at times had mechanical problems, such as days after DeSantis' inauguration in 2019 when a mechanical problem forced the plane to make an emergency landing that required the use of oxygen masks for the Governor, his chief of staff, and Attorney General Ashley Moody.
The state also needed to buy a new jet also because former Gov. Rick Scott, the wealthiest Governor in state history and now a U.S. Senator, eliminated the two airplanes it had for official travel and used his own private jet to travel the state at his own expense.
The switch saved taxpayers a lot of money, but how much is unclear because no public airplane meant no public records. Despite Scott stating his support for transparency, he kept his flight itineraries off tracking websites and blacked out arrival and departure details on official schedules after the fact, citing the need for security.
But DeSantis, driving an old pickup truck before he was elected, was nowhere as rich as Scott. 
"I will not be traveling on my own private jet," said DeSantis at the time. "If you look at my financial disclosures, that's just the way it is."
The newly-elected Governor said then that the abuses that led to cabinet members using the old planes to fly home wouldn't happen with a new state plane.
The new jet is being financed at $1.2 million a year.