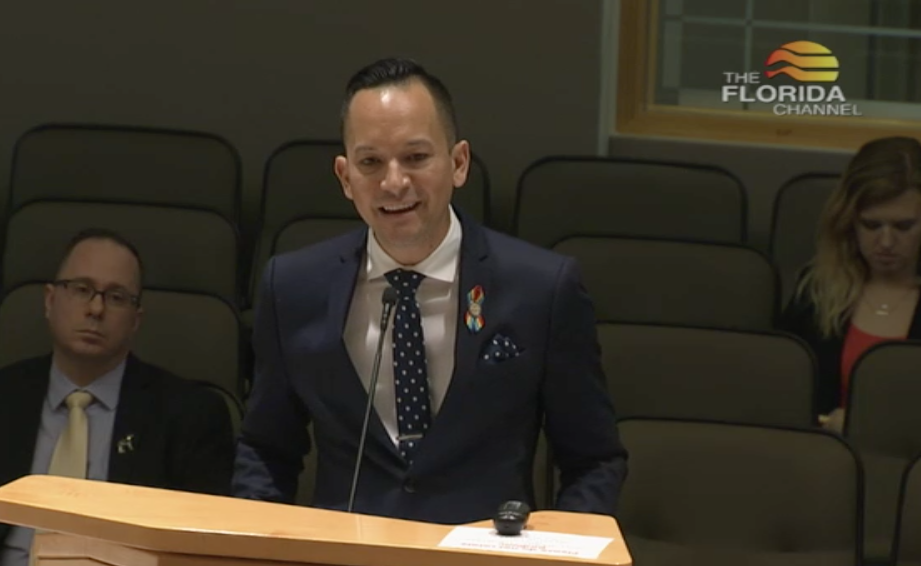 The lawmakers say people can't get through to file claims online or by phone.
Some Democratic lawmakers are calling on Gov. Ron DeSantis to take additional action to make the unemployment benefits more accessible amid the novel coronavirus outbreak.
Reps. Anna Eskamani, Carlos Guillermo Smith and Sen. Jose Javier Rodriguez say their constituents are having trouble applying for benefits. They add that DeSantis has not responded to their requests to allow claimants to access benefits sooner, raise the amount the state gives in unemployment and extend the number of weeks people can collect money.
Smith says the system is not fully functioning right now for people trying to apply or get questions answered. He says it's hard to reach a customer service representative by phone and there's just a recording that plays over and over again until the line is disconnected.
"The online system is even worse," he said. "It's riddled with errors, people are locked out of the system because they need to change their pin number; they can't change their pin number."
The Department of Economic Opportunity has not yet responded to a request for comment. In a press conference on Monday, DeSantis says the agency was struggling to keep up with new wave of demand because of the economic impact caused by the COVID-19 pandemic. DEO is ramping up hiring in Tallahassee and Orlando.
""I'd imagine you'll see people added," I know (DEO Executive Director Ken Lawson's) trying to execute as many contracts as he can with different companies that provide this type of support. But this is a crush that we've never experienced in this country."
DeSantis is advising Floridians to file online for better results.
More than 74,000 individuals applied for unemployment for the week ending on March 21st, shattering Florida's previous record of 40,403 set in 2009 as the state reeled from the Great Recession. But that appears to be lagging behind other states. It's not clear whether that is due to the technological problems DEO has been experiencing or to what extent.
DeSantis has waived the requirement that recipients have to be searching for another job to keep their benefits. They also don't have to go register on the jobs website to prove that they are looking for work.
Smith says DEO is asking applicants to check a box on the application that says they agree to look for work and they will forfeit the money if the agency finds they haven't been looking for work, even though that has been waived. 
"It really boggles the mind how this process has just completely shut down," he said. "People are not able to (apply), they can't get their questions answered, and then the few answers we do get just defy logic."
Rodriguez says he wants the one-week waiting period before people can start claiming benefits waived.
"Waiving the wait week is probably the most obvious thing to do because the feds have said they'll pay for it," he said. "So there's an arbitrary wait week that applicants have to basically give back to the system and the feds have said they'll pay 100% percent of it. So we don't immediately waive it makes no sense."
The lawmakers also want the state to extend current weeks of unemployment from 12 weeks to closer to what other states have, which is more like 24 weeks. Florida also has one of the lowest benefit amounts in the entire U.S. at $275 a week. But in the coronavirus relief package passed last week by Congress, claimants will get another $600 in benefits.