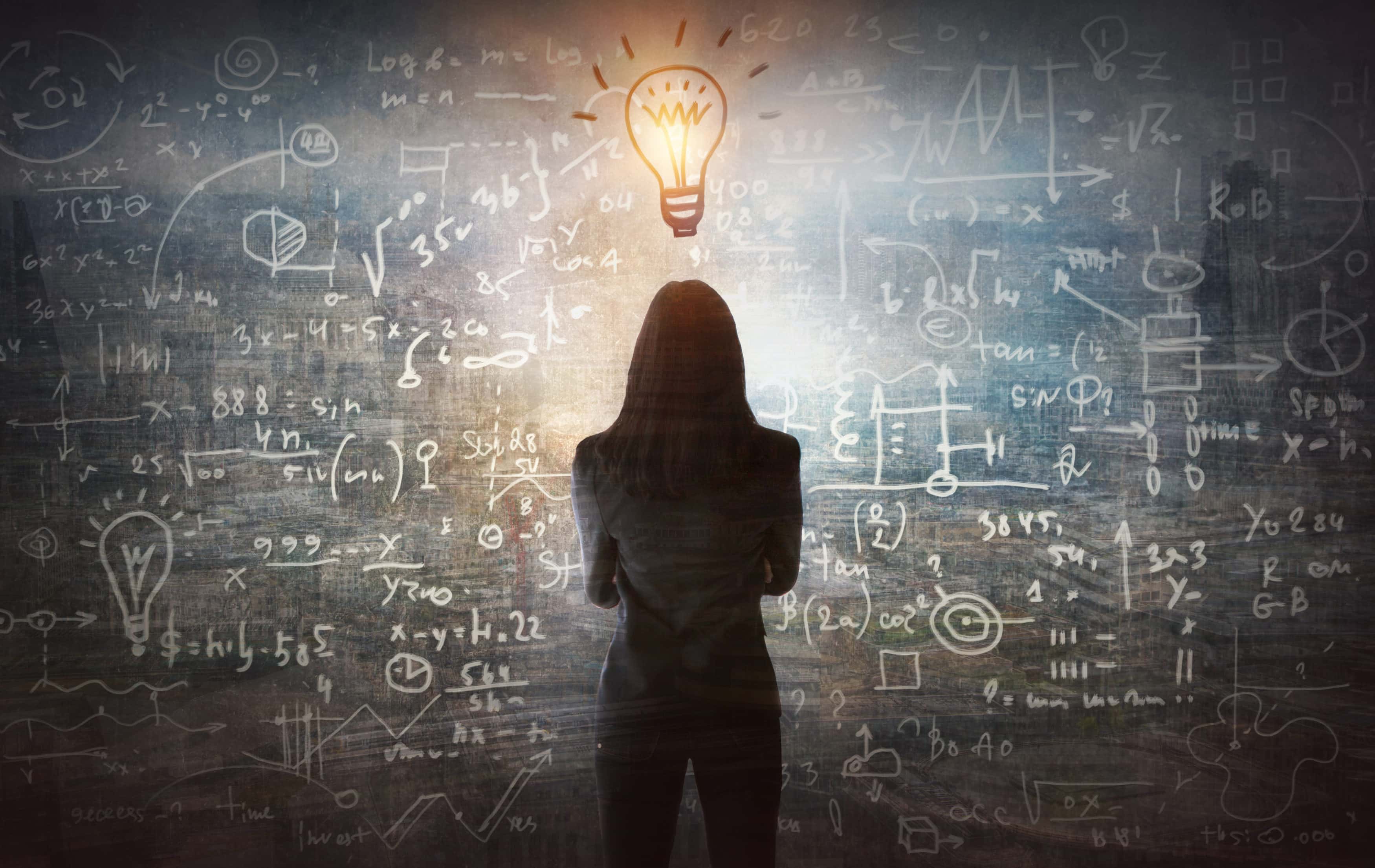 For Florida budget watchers, it has been a rough month.
Back to the drawing board.
Lawmakers passed a budget last month, but coronavirus stomped a mudhole through the document and all its best intentions.
The last few weeks have been brutal for budget watchers. Revenues are down, with increasingly progressive sequences of commerce and movement restrictions since the March 9 State of Emergency declaration.
And spending: way up. A system that predicated small government and significant reserves will now put that rainy day fund to work, with record levels of unemployment hitting the system in just a matter of weeks.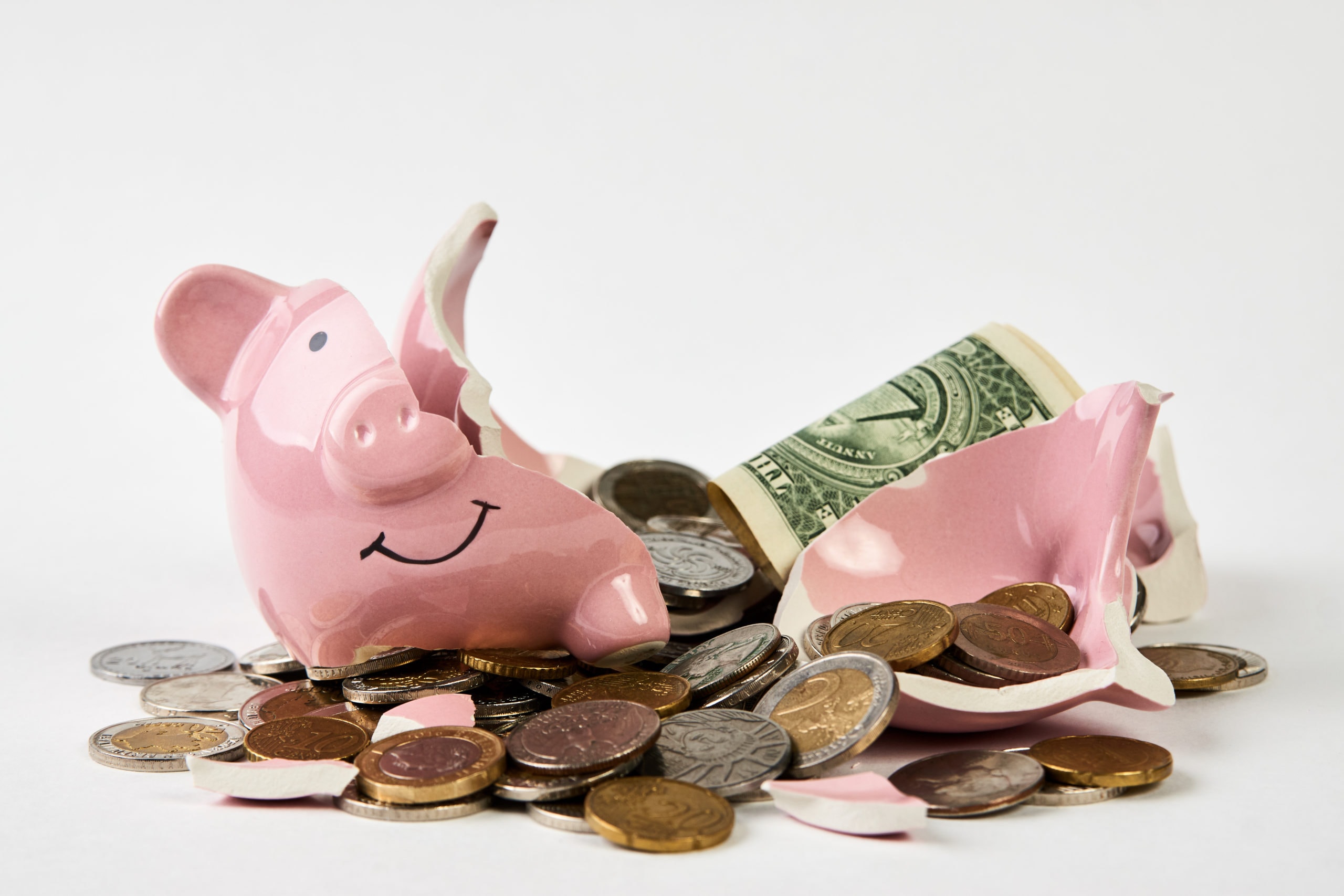 This special edition of Jacksonville Bold includes comments from some of the most powerful lawmakers in the region and the state. What's notable is that they don't always agree.
While everyone knows the economy took a shot to the jaw, some observers are more hopeful than others.
The state will inevitably flatten the curve and stall the epidemic at some point. What is also inevitable: that economic boom Florida enjoyed for much of the last decade is as much a memory of crowded bars and restaurants and family trips to the beach.
This is a new reality. And for these legislators and their colleagues, it may be the biggest challenge of their public policy careers.
It was amazing
"It was an amazing budget before the crisis."
That's how Sen. Aaron Bean, the Fernandina Beach Republican who chairs the Appropriations Subcommittee on Health and Human Services, sums it up.
"It included record amounts for education, transportation, the environment (including purchasing land), zero sweeps of the Sadowski housing trust fund, raises for state employees and providers to the developmentally disabled, just to start," Bean said.
"Reserves were budgeted to exceed $4 billion — which might be a record. Millions of dollars were also directed to dozens of community budget requests for projects in Northeast Florida for transportation, health care, the St. Johns River, education and the like. It was probably one of the best recent sessions for the Duval Delegation and the First Coast Delegation overall."
However, all that may be under review. Despite $52 million of state and federal funds routed to fight COVID-19, Bean notes that "with the hard hits to our economy as the situation becomes more dire, it makes sense that some of those reserves would need to be accessed, but it is unclear to what extent.
"Gov. DeSantis has already stated that we are in a different time than we were a month ago, and I know he will use his veto pen accordingly. Likewise, the legislature will need to make difficult choices if called into Special Session," Bean added.
Special Session, the Senator noted, would be predicated on whether reserves could offset drops in sales and other taxes.
"Another equally important question is: how soon can we safely invite tourists to bring money back to our state as one of the nation's No. 1 tourist destinations? I remember after Sept. 11, 2001, tourism plummeted and our revenues did too. We invested in a massive marketing campaign through VISIT FLORIDA and tourists came back. We will need to dust that playbook off and relaunch our economy in the coming months-optimistically weeks," Bean said.
The Senator noted that reserves, a "massive $4 billion," represents another hold card.
"Almost every other state would love to have that financial muscle in the bank. That fiscal discipline prepares us for the unexpected. This whole viral shutdown is a great reminder that we can never take our economy or our health for granted."
Was it enough?
Sen. Audrey Gibson, a Jacksonville Democrat in her second year leading the caucus, noted that she tried to push the discussion of coronavirus resources on the Senate floor.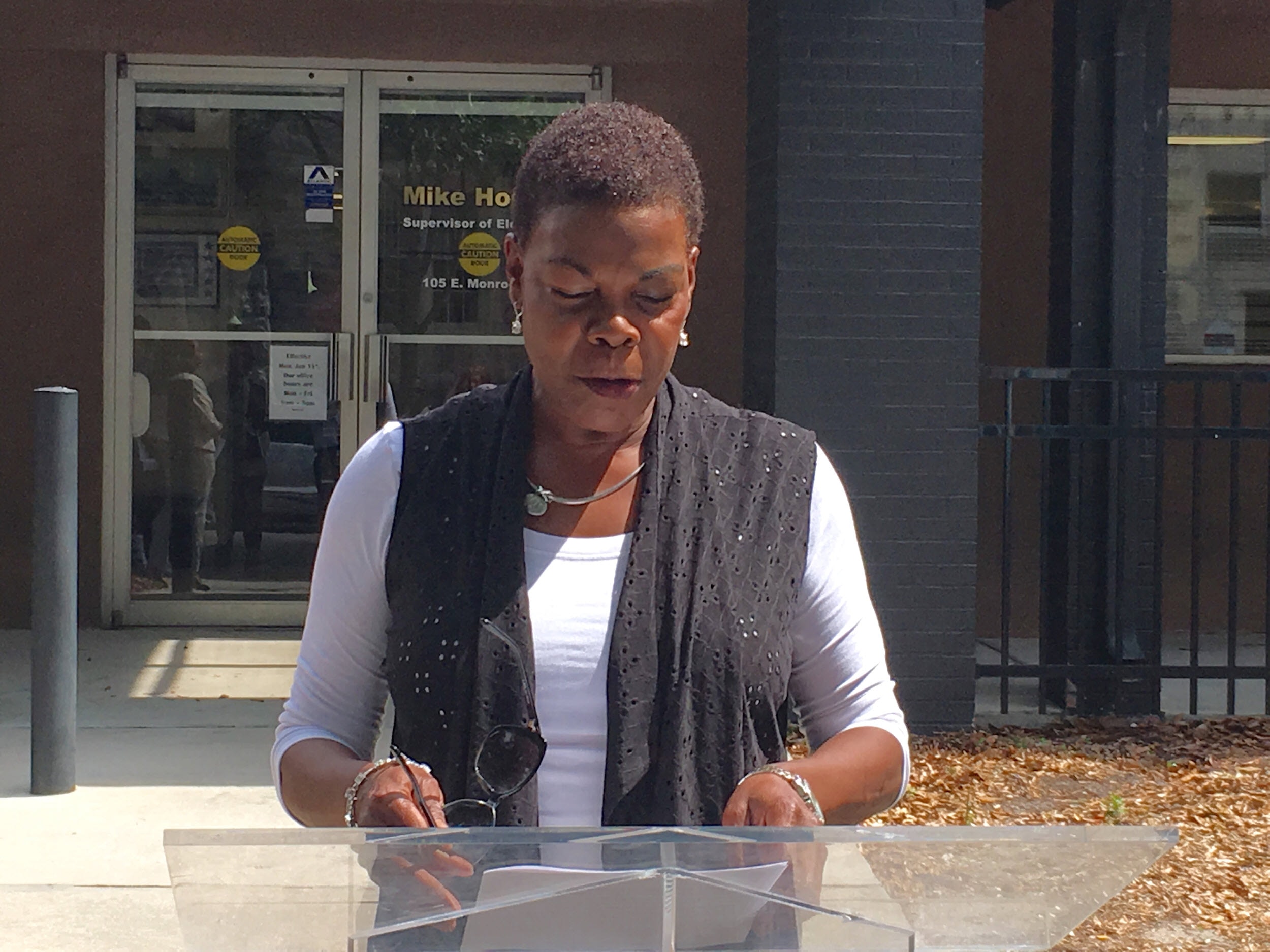 "I asked specific budget questions re COVID-19 response on the floor and was told of the robust rainy day fund the Governor could access as a result of an executive order in addition to $27M received from D.C. and $25M we allocated for DOH for county health departments," Gibson said.
[Note: Republicans in the Legislature, specifically legislative leadership, were somewhat sanguine about the ability of the state to weather the storm. There was a point when the price tag was tabbed to be potentially as low as $10 million, a laughable sum in the light of more recent revelations and events.]
When asked if lawmakers should have seen the coronavirus crisis coming, Gibson referred to her previous answer.
She notes that structural issues, including Florida's lack of expanded Medicaid, leave the state's residents in peril.
"We should have already ensured health care for the nearly 1 million Floridians who didn't qualify for traditional Medicaid by expanding Medicaid, which additionally would have expanded jobs in health care — like more health care workers. Health care is for people and illness knows no party," Gibson said.
Let's wait awhile
Sen. Travis Hutson, whose district runs south of Jacksonville, chairs the Appropriations Subcommittee on Transportation, Tourism and Economic Development.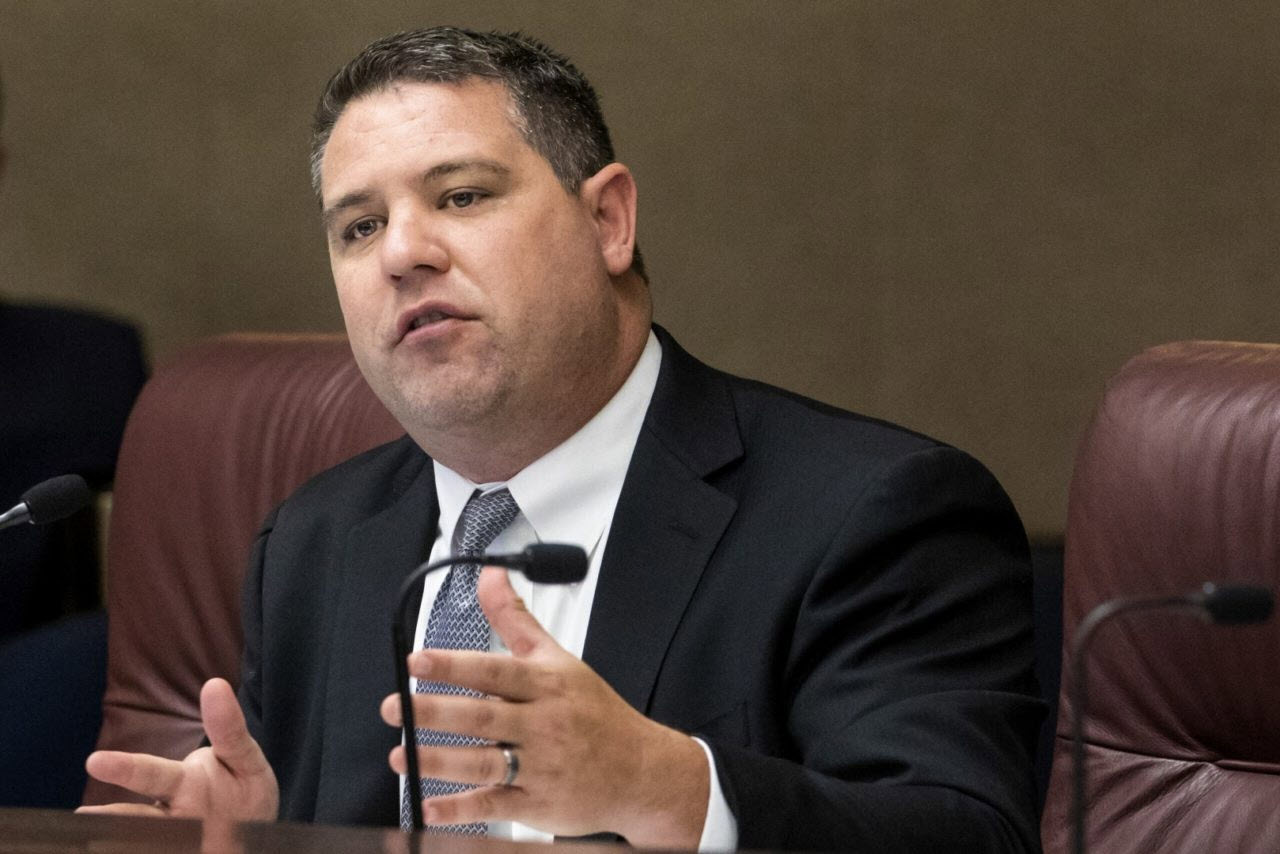 He offered some insight as to how he expects the inevitable process of budget reconciliation in the wake of coronavirus impacts to go.
The expectation is to wait as long as possible, for the "most accurate" numbers, setting up a Special Session around June 1.
Variance matters here, Hutson says. A $2 billion hit on a $93 billion budget is obviously easier to absorb systemically than $5 million in arrears.
Cuts, the St. Johns County Republican contended, should be across the board if there is a "significant hit."
Shared sacrifice to "weather the storm," says Hutson, is critical.
Government officials at all levels are "doing whatever they can to get back."
Could be worse
Rep. Travis Cummings, the outgoing Appropriations Chair of the Florida House, is less worried than some lawmakers in this edition about what coronavirus could do to the state economy.
For one, revenue trends were better than projections in the first two months of the year.
"January and February were good months. We actually were trending ahead of budgeted revenues," Cummings noted.
"However, we know the financial impacts of COVID-19 will be felt in March receipts and the coming months. EDR and House/Senate budget staff are obviously very engaged. The various state agencies are no doubt having to utilize our state reserves to serve Floridians in this crisis. And while estimates are not exact, state revenue shortfalls will definitely exceed $1 billion. And the unknown is how long it will take for those revenue streams to stabilize after some sort of normalcy returns to individuals and businesses," the Clay County Republican added.
Any worries will be a factor in next year's budget, not this one, he predicted.
"We have been fiscally responsible in our state government and are pretty confident we are OK for this fiscal year. Should we need to make adjustments to the next fiscal year's budget, such would be done as soon as June, providing we do have to take such actions."
And, as of now, there may be emerging a united front between the 4th Floor and Plaza Level.
"I am in constant contact with Speaker Oliva and other House leaders…..as well as the Governor's office. I feel that everyone is on the same page," Cummings said.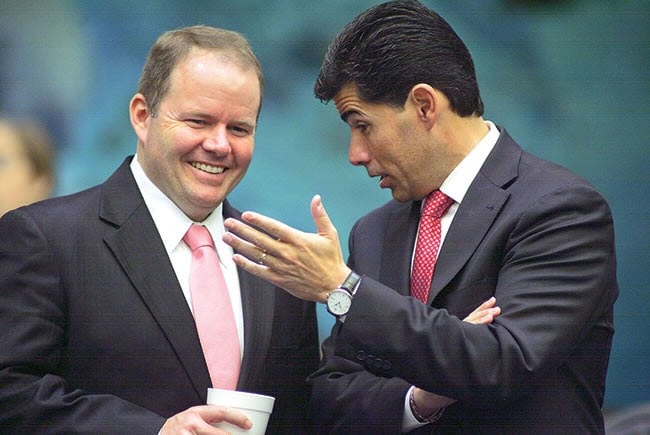 If there is to be a Special Session (and Cummings believes that to be an open question still), "we will know a lot more in 30-45 days."
'We broke the economy'
Rep. Paul Renner, the incoming Speaker-designate and a Republican representing the Palm Coast area, was blunt when ascertaining the impacts of restrictions to movement and commerce in the coronavirus era.
"Government came in and ordered people to shut their businesses down," Renner said,
He added that the economy, which "plummeted like a rock," "will not bounce back quickly."
The impacts on the budget, he notes, can't be fully understood yet.
"It's too soon to say … how far, how fast revenue will drop," Renner said, noting the buoyancy of January and February numbers.
Like most who are willing to hazard a guess, Renner expects a Special Session in late May or early June.
But given the trough in tax receipts and the heart-punch to the tourism sector, Renner expects "massive shortfalls" for years to come.
And that's even if a vaccine is quickly discovered for the virus.
As those who remember the last economic crash know, it took the state years to recover, with a budget-conscious Gov. Rick Scott maintaining fiscal discipline.
As is
Rep. Cord Byrd, the Jacksonville Beach Republican who chairs the Higher Education & Career Readiness Subcommittee, defended the process by which the budget was agreed.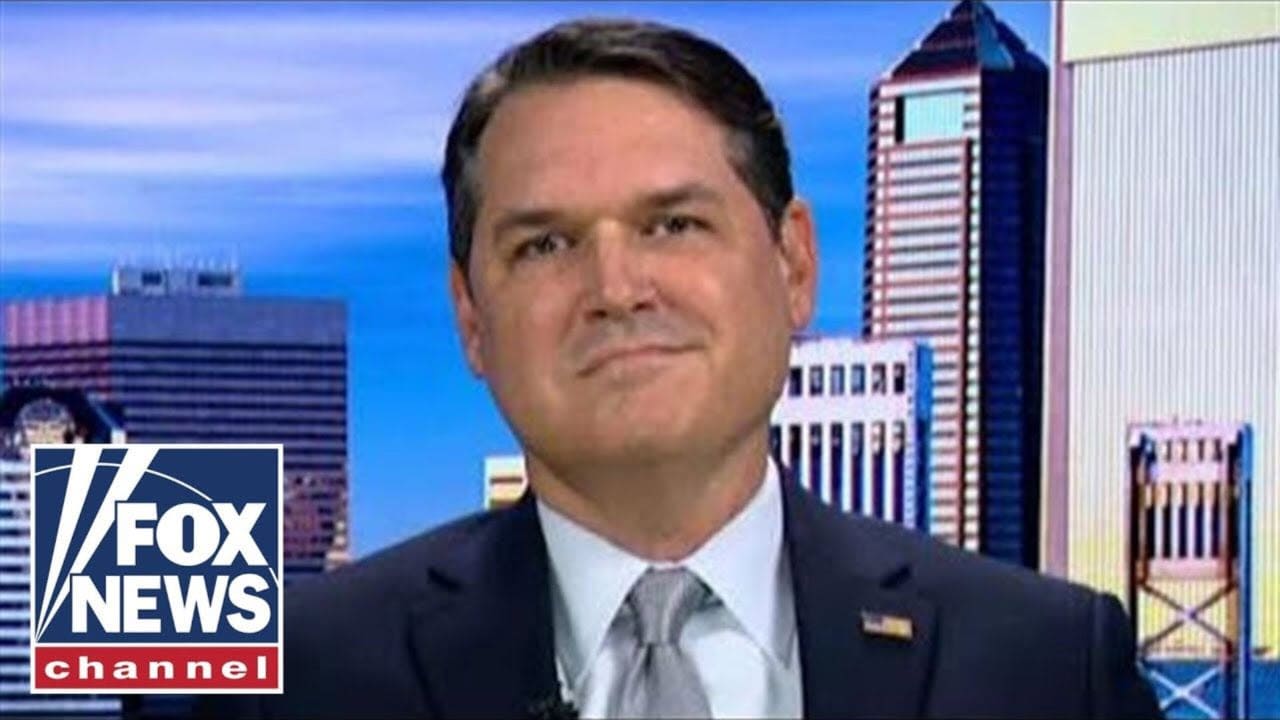 "The budget reflected months of hard work and input from all levels of government and concerned interest groups. It reflects two priorities of the Governor and the Legislature, funding to protect our natural resources and improve water quality throughout the state and pay raises to recruit and retain public school teachers.
"The pandemic was starting here in the U.S. just as Session was ending. I think it was prudent to pass the budget as is when we did," Byrd added, "because, at the time, there were just too many unknowns to change at that late date."
"We all know that the budget we passed was based upon revenue projections that will change drastically due to the pandemic. The next statewide numbers will be reported on April 20, which is when I expect a clearer picture of the present economic impact of the shutdown. I, therefore, anticipate we will go back in Session sometime in May or June," Byrd predicted.
The second-term Republican takes the long view of the state's response to COVID-19, including setting potentially troublesome precedents.
"Government always responds to the last crisis, and at all levels, in my opinion, is not great at anticipating the unknown. Inertia is a powerful force. Speaking for myself, we need to update our laws in many areas to deal with a crisis such as this. As you know," Byrd said, "my main issues are civil liberties and constitutional rights, we need to make sure the proper processes are in place to guarantee liberty while providing adequate security."
Realistic at the time
Rep. Tracie Davis, a second-term Democrat, thought the budget seemed practical at the time it was passed.
But this is 2020, where the global economy jackknifes in a matter of weeks.
"Roughly $57 million was included in the budget to address the needs of Floridians as the number of COVID-19 cases began to rise. The budget was realistic when we voted for it. But now, with over 6,300 cases and the death toll increasing every day, this crisis forces us to address our financial situation sooner rather than later. The question for me simply becomes how and when do we revisit the budget. At some point, we need to know how much this crisis is costing us and where the additional money would come from," Davis said.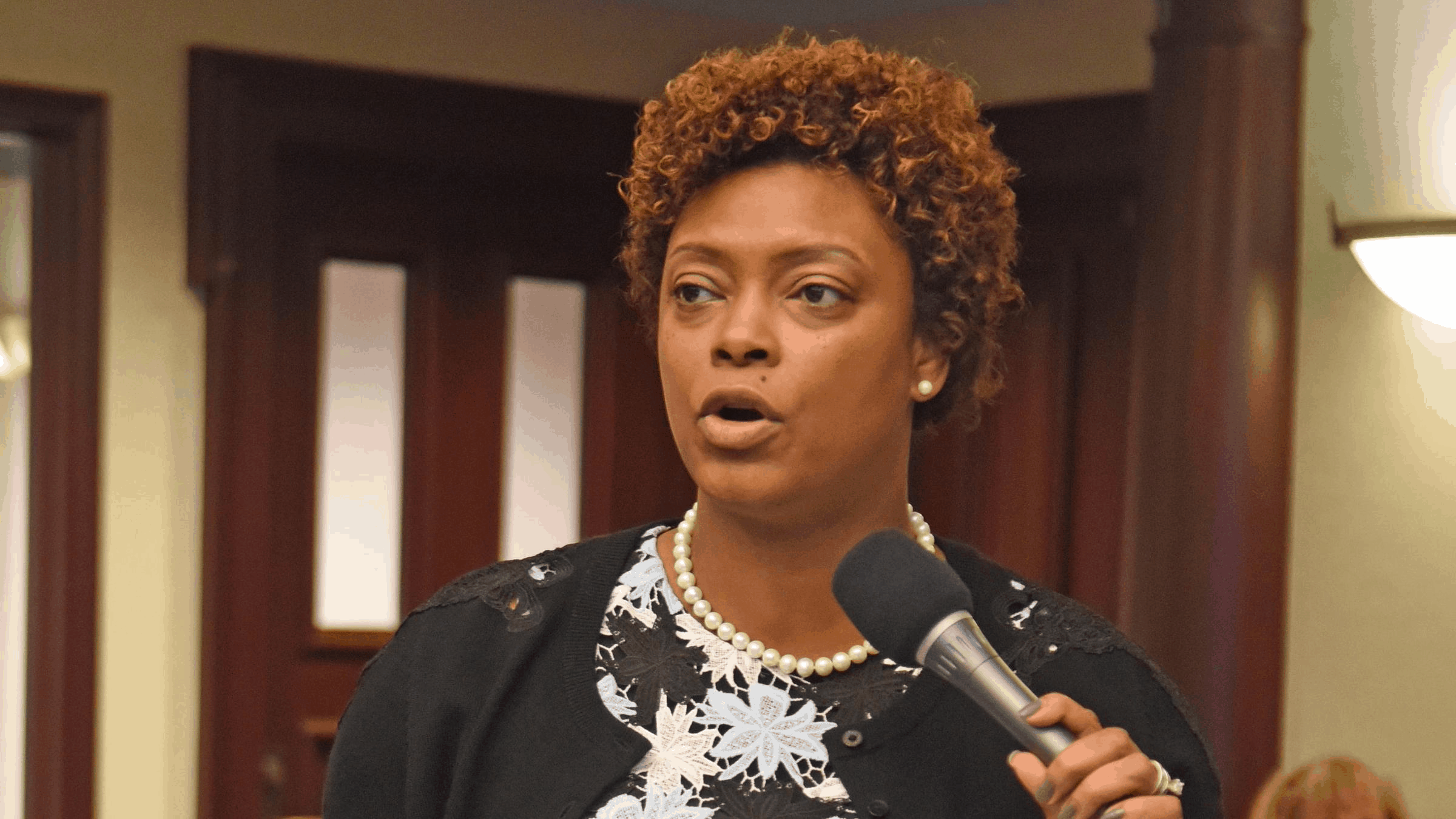 Davis would start a Special Session in May if she could, noting that there are people in a genuine crisis.
"I think we could have prepared for it differently, and that's evident with the fail of the DEO's website to handle the number of unemployment assistance requests. Personally, I know this system is complicated and cumbersome, which leaves me to wonder how many people have just given up and what financial consequences will those families face," she said.
Realism redux
Rep. Clay Yarborough, chair of the Justice Appropriations Subcommittee in the House, also thinks the budget was "built as realistically as it could have been based on the forecasts available at the time."
But hindsight is 20/20: "Without knowing what would be going on less than one month later, I don't know which lawmaker could have predicted what we are seeing now."
"Once March and subsequent months' revenue numbers are known, discussions will surely take place on how to address any needed modifications," Yarborough predicted.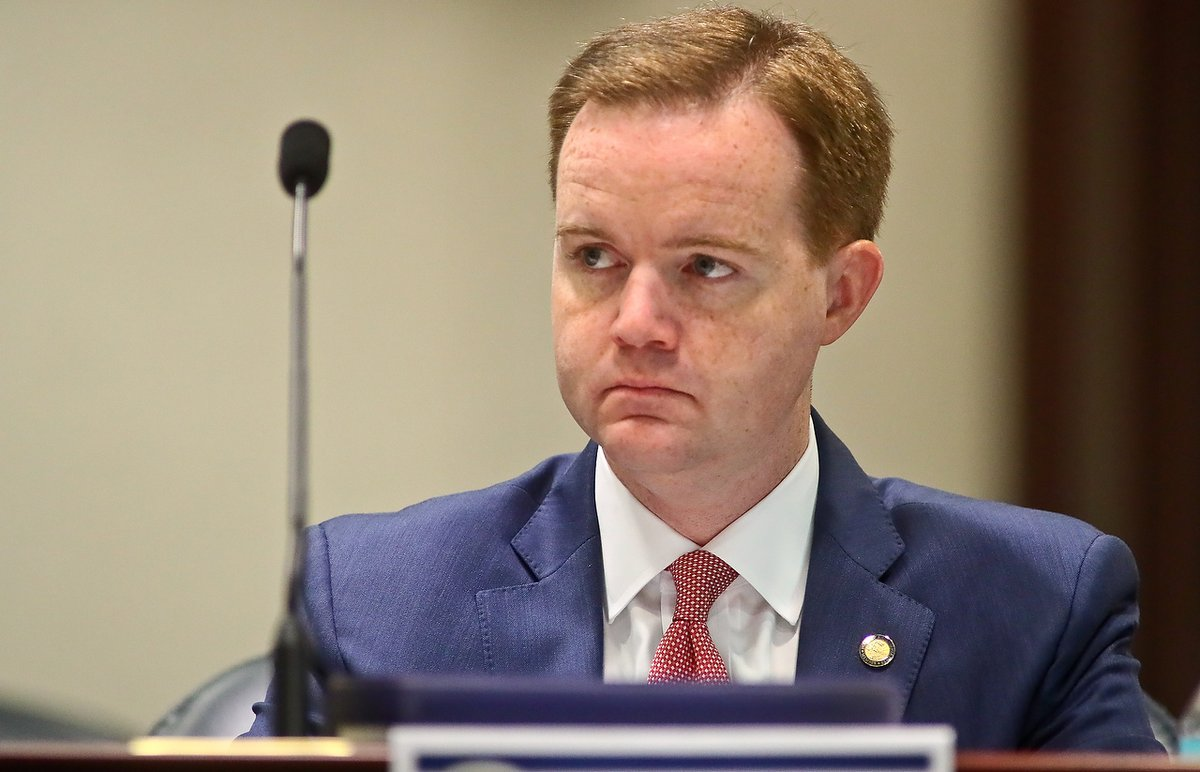 Will that be a Special Session?
"It is hard to say when a Special Session should start, should one be called," Yarborough said.
Also still evolving: what the future will look like, including the trajectory of political philosophy.
"The current situation makes it abundantly clear that a number of things we take for granted and with which we are most familiar can change quickly. It is too early to tell which schools of thought might take stronger root as we navigate and, prayerfully soon, emerge out of this situation."
Autonomous shuttles for COVID-19 tests
For the first time in the U.S., an autonomous vehicle will be used to transport medical supplies and COVID-19 tests at Mayo Clinic in Florida.
Coming at a time when health care resources and personnel are stretched thin, the Jacksonville Transportation Authority (JTA) is partnering with Beep and NAVYA to use autonomous vehicles to facilitate the safe transport of COVID-19 tests collected at the drive-thru Mayo Clinic testing location.
"This deployment is a historic moment for the Jacksonville Transportation Authority," said JTA Chief Executive Officer Nathaniel Ford. "Along with our partners Beep, NAVYA and Mayo Clinic, we are leveraging our learnings from three years of testing autonomous vehicles through our Ultimate Urban Circulator program. Our innovative team saw this as an opportunity to use technology to respond to this crisis in Northeast Florida and increase the safety of COVID-19 testing."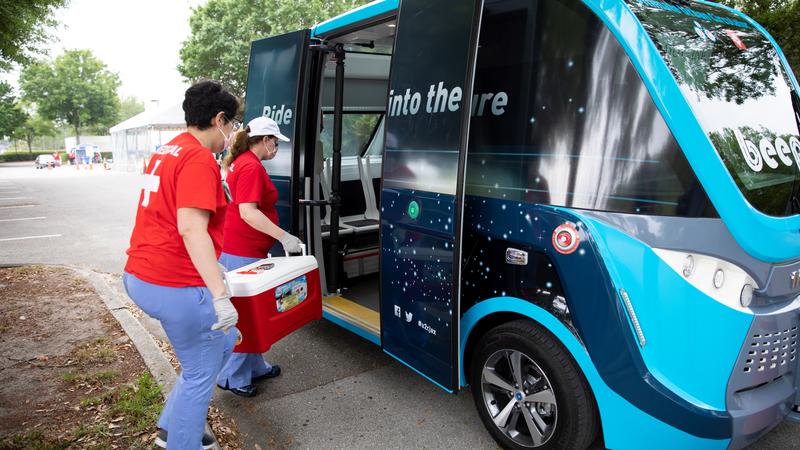 On March 30, as many as four autonomous vehicles began operating along an initial route, in full autonomous mode without attendants or other people onboard — transporting COVID-19 tests from a drive-thru testing site to a processing laboratory on Mayo Clinic's campus.
Mayo Clinic health care professionals place the samples in secure containers prior to loading them onto the shuttle.
This new use for autonomous vehicles to safely transport and handle COVID-19 samples demonstrates how the vehicles can be repurposed in times of need.
Coronavirus strikes Jaguars' legend
As more and more cases of the coronavirus are revealed, they began to hit closer to home when a Jaguars' family member contracted the disease. It was recently reported that legendary offensive lineman Tony Boselli entered a hospital for treatment from the virus.
Boselli joined New Orleans Saints coach Sean Payton as high-profile names from the National Football League to be treated for the disease. Others may have become infected, but they were among a rare group of sports figures to be identified.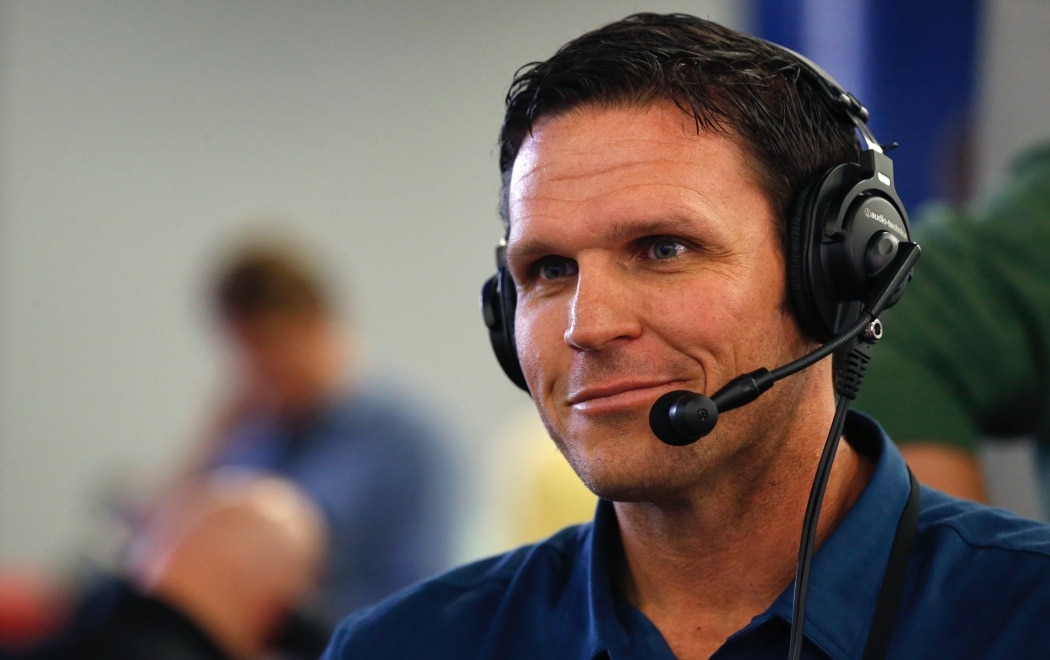 According to Bleacher Report's Mike Freeman, Boselli was treated in an intensive care unit, but is doing better. While the Boselli family did not publicly release his condition, Freeman still decided to report what he found.
"High profile names can draw more attention to the crisis," he tweeted. "Specifically to people who still believe it's a hoax or a media concoction. Drawing attention to the high profile names can actually save lives."
Earlier this year, Boselli got as close to the NFL Hall of Fame as he ever has. For the fourth consecutive year, he was one of 15 finalists, but was ultimately passed over.
Boselli was the first player ever selected in the college draft by the Jaguars in 1995. He was the first player chosen into the Pride of the Jaguars group in 2006.
The story appears to have a happy ending. On April 1, the Hall of Fame reported on their website that Boselli has been released from the hospital and is home recovering.