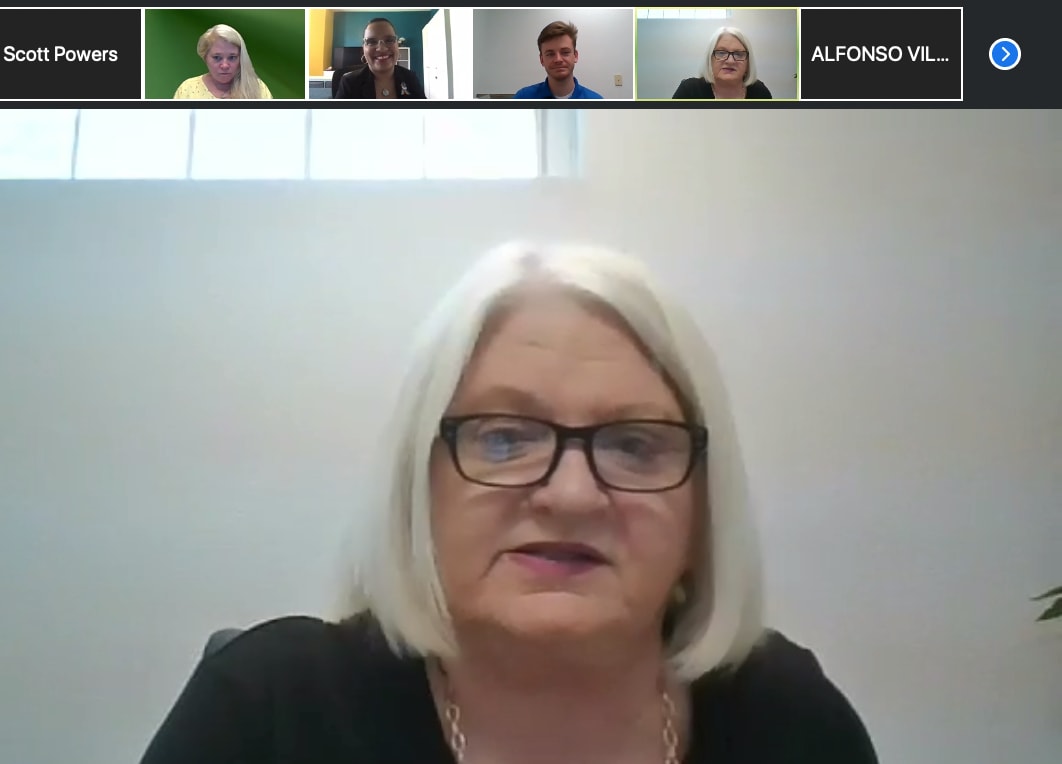 The 32822 ZIP code district is being hammered by coronavirus and economic hardship.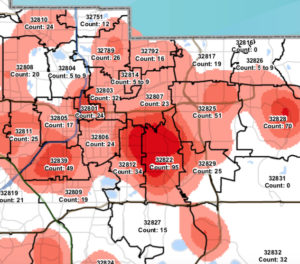 In east Orlando and eastern Orange County, Semoran Boulevard and Goldenrod Road stretch seven miles southward from the East-West Expressway toward Orlando International Airport, through a continuous sprawl of tidy, working-class, largely Hispanic communities and mostly modest commercial districts — and through Orange County's worst COVID-19 outbreak.
The state lawmakers who represent the area, Democratic Sen. Linda Stewart and Democratic Rep. Amy Mercado, and some county leaders are pleading to direct more attention and crisis aid to the 32822 ZIP code. They fear too many people there are being left not just to the coronavirus pandemic but to joblessness, and hunger that have followed it.
For weeks the community stretching from Azalea Park on the north end through the Dixie Belle and Pinar neighborhoods to Lee Vista on the south end has been identified as a coronavirus hotspot. Now with 95 cases as of Sunday, the 32822 ZIP code has far more than any other part of the county. Three other ZIP codes have between 50 and 75 cases, also in eastern or southern Orange County.
On the county's official COVID-19 heat map, 32822 stands out as the deepest, darkest red stain on the heart of Orange County. The center of the outbreak lies within both Stewart's and Mercado's districts.
Stewart and Mercado expressed frustration Monday at the difficulties the state has had in getting both unemployment compensation and small business aid out through the Department of Economic Opportunity. And they said nowhere is it more apparent than in the 32822 ZIP code, which is heavily populated with workers in Orlando's low wage and hard-hit tourism and service sectors, many speaking Spanish, Portuguese or Creole as their first languages.
"We have a broken system. We have people calling our office daily, crying, because they have no money. They have no food. They've got babies to take care of," Stewart said. "There is a multitude of problems out there."
"But the problem we have is we're not the DEO. We can forward their complaints. And we all do that. But if they're not going to respond to us, they're certainly not going to respond to people who are in dire need," Stewart said.
The pair of lawmakers have published bilingual, English and Spanish guide sheets, available through their offices, for the area's residents, directing them to food pantries, COVID-19 testing sites, health care, and other services. But they said they need state agencies to improve their relief systems.
"At the end of the day part of the reason we wanted to do something simple is folks are not receiving the information they need in real time," Mercado said. "There are certain resources that are available in Spanish and English through the CDC and through the Department of Health as well. But anything that is happening on a local level, where we're trying to disseminate information, it's not always bilingual or in multiple languages.
"We are actually creating disparities, unintentionally, because the folks that can speak English can get the information on a first-come-first-serve… and by the time non-English speakers come onboard and get the information, they're not necessarily seeing it early enough, and so the supplies are gone or the loans aren't available anymore," Mercado said. "We're just trying to eliminate that time lag."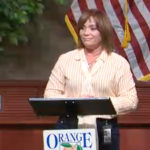 Stewart and Mercado are not alone. Two Orange County Commissioners whose districts cover the 32822 ZIP code, Maribel Gomez Cordero and Mayra Uribe also are seeking to bring more aid to the area. The two commissioners are planning their own bilingual press event for Tuesday.
On Monday, Orange County Mayor Jerry Demings, Orlando Mayor Buddy Dyer, and Dr. Raul Pino, health officer for the Florida Department of Health in Orange County, also expressed some hope that more resources can be directed.
But Demings expressed frustration that he asked the state for 15,000 more coronavirus test kits to focus testing in key hotspots like 32822 but has received none yet.
"I wish that we were able to offer simultaneously, testing sites throughout the county, inclusive of all our municipalities, where we would get closer to those neighborhoods. Unfortunately, we can't do that because we don't have the supply of available kits to be able to do that," Demings said. "So what we're doing is a limited approach to using the limits supplies of what Dr. Pino has, and he's simply moving that around the county to be able to meet the needs of geographically, to coincide with some of the hot spots."
As of Monday morning, Orange County has had 1,216 COVID-19 cases and 27 deaths. So far, there have been a total of 16,732 tests administered in the county.