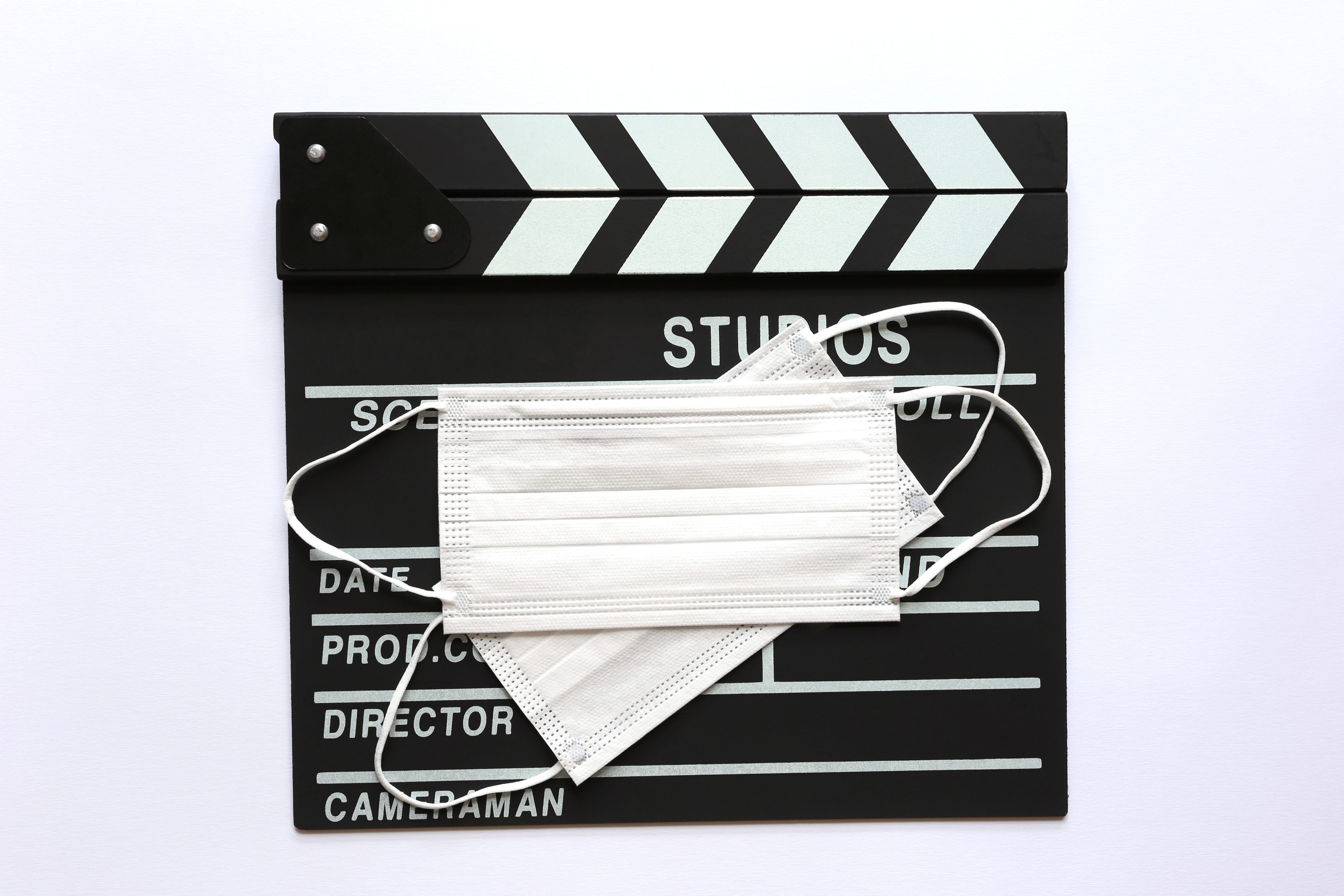 Detailed suggestions for all production departments.
Film crews raring to get back to the studio need to be just as vigilant as the rest of us in order to ensure the reopening isn't a flop.
Like other industries, film and television production has been mostly shut down since mid-March due to the COVID-19 pandemic.
As the industry starts heading back to work, Film Florida has released a comprehensive list of recommendations for film, TV and digital media professionals to keep the virus at bay.
Many are best practices for any workplace — the statewide trade association says workplaces should check each employee's temperature when they clock in; limit all areas to essential personnel; and encourage diligent hand washing.
Though they provide a good baseline, boilerplate safety recommendations only go so far in an industry that brings trade workers ranging from electricians to makeup artists under the same roof.
What sets Film Florida's recommendations apart is the deep dive into job-by-job recommendations.
The six-page compilation (also available in Spanish) includes subsections for production offices, casting, equipment handling, staffing, location scouting, art departments, hair and makeup, camera departments, sound departments, and craft services, among others.
"The health and safety of Floridians on production sets is a top priority of Film Florida. Executive Board member Sandy Lighterman made the suggestion that Film Florida gather information from various sources, bring it together, and make some recommendations to help ensure that cast and crew members stay healthy," Film Florida President Bonnie King said.
"While these recommendations are not mandates, and clean and healthy precautions are certainly not limited to the suggestions we have put out, we wanted to give people a solid starting point when production resumes in Florida. This document will continue to evolve as additional input is received and further guidance comes in from local, state and federal officials"
Among the dozens of bullet points: sound professionals should label microphones with the name of the user; swap out cloth directors chairs for plastic ones that can be easily disinfected; send location scouts out early; and try to use infopike services such as Zoom, Facetime or Skype for castings or wardrobe fittings whenever possible.
"The film and television industry has been part of the fabric of Florida for over a century. During the stay at home orders, it has become apparent how important creative content is to people, which is why we initially created the 'Sunshine State Social Distance Watch Party'," Film Florida Executive Director John Lux said.
"Coming out of the coronavirus pandemic, we believe the film and television industry can be a very effective source for economic recovery with high wage jobs, immediate cash infusion for small businesses, and exposure of the state to potential tourists. However, for the industry to get back to work and create more content for consumers, cast and crew members need to feel safe and healthy and we hope we can play a small part in that. I'm proud that Film Florida had the opportunity to work with industry professionals on this initiative."