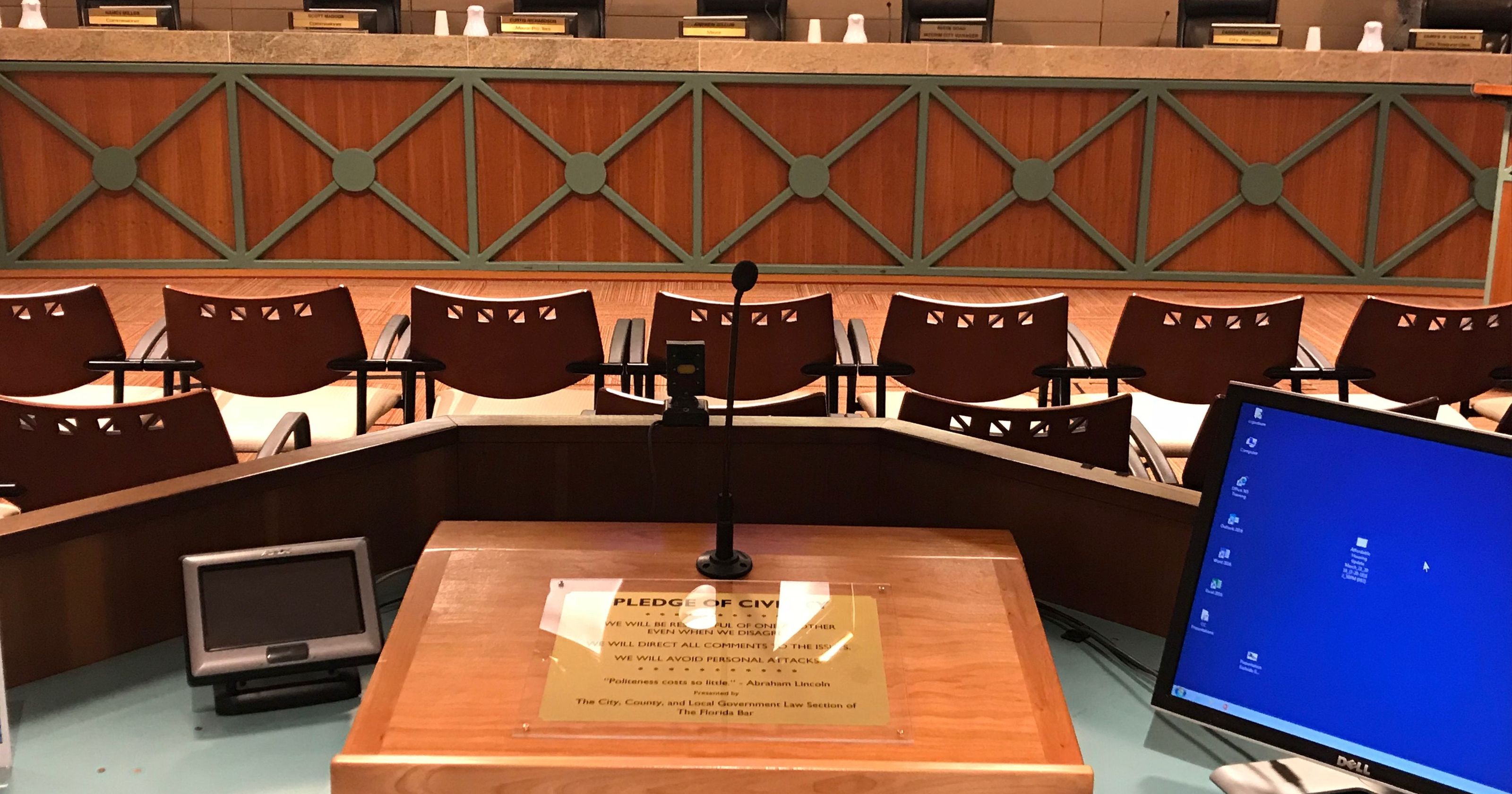 The order was set to expire May 8.
Local governments will still be able to meet telephonically when the first phase of the state's reopening begins Monday.
The Florida Constitution and Sunshine laws require local governments meet in person, but Gov. Ron DeSantis suspended that requirement last month to help stop the spread of COVID-19. Under the reopening plan, announced Wednesday, local governments will still be able to meet remotely, at least through phase one.
The Governor implemented the executive order after the federal government suggested people avoid groups of 10 or more people. After consulting Attorney General Ashley Moody, he lifted the requirement with a March 20 order (Executive Order 20-69).
That order was tied to the public health emergency declaration, which continues through May 8. Phase one of the reopening (Executive Order 20-112) does not have an end date, but DeSantis told reporters Wednesday he hopes it's a matter of weeks rather than months until the state enters phase two.
Prior to the original order allowing remote meetings through conference calls or videoconferencing, multiple county and local government bodies had contacted the Governor's Office with concerns about meeting in person during the pandemic.
If the Legislature enters a Special Session, lawmakers will need to meet face-to-face in Tallahassee, per the state constitution.
Under the new order, public museums and libraries may operate at 25% capacity if allowed by local governments. However, interactive exhibits and child play areas must remain closed for the duration of the order.
Phase one of the "Safe. Smart. Step-by-Step." reopening plan also extends bar, gym and vacation rental closures and travel limitations from the New York City and New Orleans areas. Restaurant dining rooms and retail stores can reopen with 25% capacity under the order.
If Florida continues to see a declining number of new COVID-19 cases and hospital visits for the disease's major symptoms, the state could begin phase two of its reopening, according to the White House's "Opening Up America Again" template.