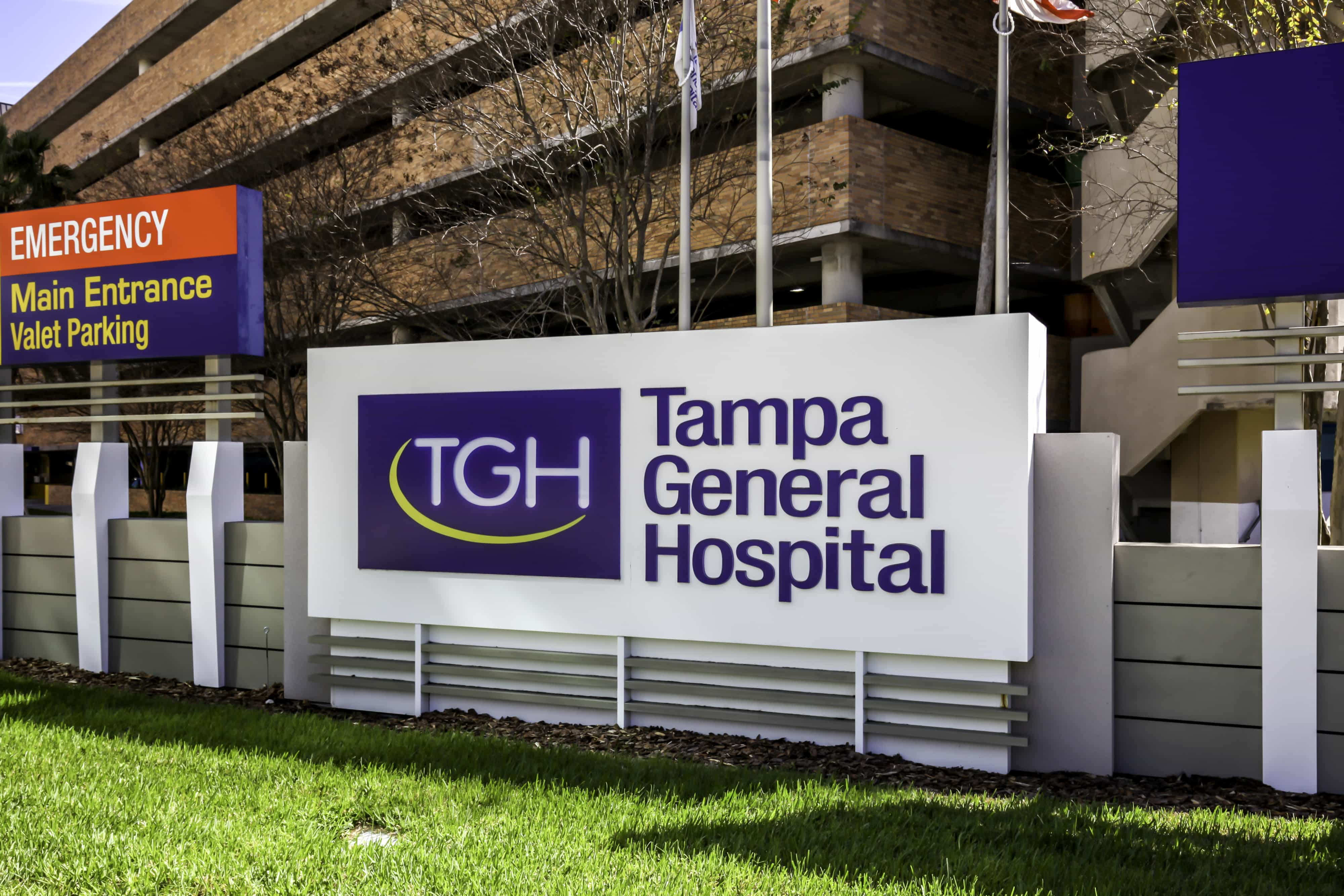 "Tampa is one step closer to establishing our medical district."
Soon after taking the helm of Tampa's largest hospital, John Couris, president and CEO of Tampa General, began sharing his vision for a medical district in downtown Tampa.
New plans to build an inpatient rehabilitation facility in Tampa announced last week represent a step forward in establishing Tampa's medical district.
"Most great cities — Boston, Houston and Chicago, for example — have medical districts where patients can find great access to high-quality health care. These areas attract the best talent in health care, biomedical science, innovation and research," said Couris.
"With the addition of a new inpatient rehabilitation hospital, Tampa is one step closer to establishing our medical district. Through our partnerships with University of South Florida's Morsani College of Medicine and now Kindred Healthcare, Tampa General is working to become the safest and most innovative academic health system in the country."
Tampa General previously announced a joint venture with USF Health, the largest and only academic multispecialty group on the West Coast of Florida, to create a management services organization that would integrate scheduling of appointments and medical records across the two organizations to better serve the patients of the region. Tampa General has also leased space in the new USF Health Morsani College of Medicine and Heart Institute Water Street building, which is still under construction, to provide urgent care, as well as joint cardiovascular and pulmonary clinical space and medical offices.
"The goal of working together and co-locating is to foster collaboration between doctors and academics," said Couris. "And by doing so, we can improve quality and lower costs for patients."
Tampa General last year also acquired 10 urgent care clinics in Tampa Bay, known as "TGH Urgent Care powered by Fast Track."
The construction of the rehabilitation facility is the next in this series of actions to build out Tampa's medical district. Ultimately, the medical district — a partnership between TGH and USF Health — would also include a new free-standing emergency department, the University of Tampa and its nursing program and USF Health's training and simulation center, known as CAMLS, and the new USF Health Morsani College of Medicine and Heart Institute. Dr. Charles Lockwood, Dean of the Morsani College of Medicine and Senior Vice President of USF Health views this medical district as a major driver of accelerated medical research, health care innovation and advanced training.
"The growing partnership between USF Health and TGH has laid the foundation for an academic health system that will host the latest in advanced health care," Dr. Lockwood said. "This medical district is quickly attracting national health care organizations and top clinicians and physician-scientists to Tampa, such that patients in Florida will find the best and most innovative care and cutting-edge clinical trials here in the state."
The new 59-bed inpatient rehabilitation facility announced last week will be located on Kennedy Boulevard between Oregon Avenue and Willow Avenue in Tampa. The facility, which will employ more than 140 caregivers and staff, is projected to be approximately 80,000 square feet and cost $35 million.
Kindred Healthcare will manage the day-to-day operations of the new hospital, while Tampa General will oversee the medical support, such as imaging, lab and surgical services. The inpatient rehab facility will also be used in collaboration with USF Health, which relies on TGH as its primary teaching hospital.
­­The partners are expected to break ground and begin construction this summer. A grand opening is planned for fall 2021.
Tampa General Hospital, a 1,006-bed nonprofit academic medical center, delivers world-class care as the region's only center for Level l trauma and comprehensive burn care. It is also one of the nation's busiest organ transplant centers.