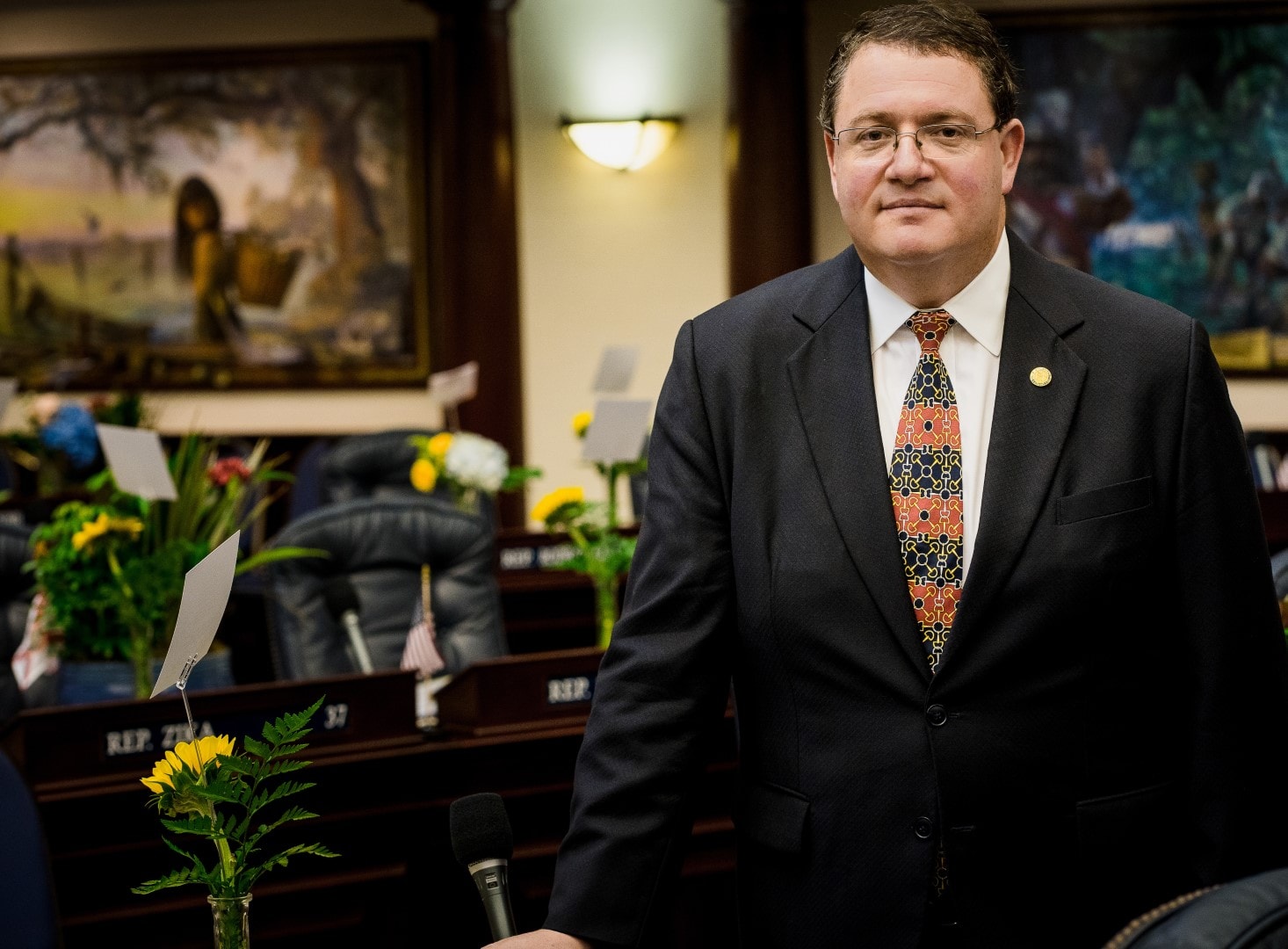 Fine said his opponent's campaign harassed his elderly mother on Mother's Day.
Rep. Randy Fine is calling on his opponent in the Republican primary to apologize for anti-Semitic comments and denounce her campaign consultant for harassing his mother.
In a statement, Fine said Marcie Adkins' campaign has falsely claimed to have a video of Fine soliciting prostitutes. Fine says the tape is nonexistent.
If the allegation didn't cross the line on its own, their weaponizing of it on Mother's Day did.
"Yesterday, on Mother's Day, Ms. Adkins's campaign consultant — to whom she has paid $10,000 since announcing for office less than eight weeks ago — sent a Facebook message to my elderly mother taunting her by asking if she would like to see a copy of a video of me cavorting with prostitutes. No such video exists," Fine said.
"Not only is this claim absolutely ridiculous and a flat out lie, but to send this to my mother — on Mother's Day, no less — is nothing short of harassment and a political low that Ms. Adkins should denounce immediately," he continued.
"This harassment, on top of the failure to denounce and remove anti-Semitic comments made by an Adkins supporter on Facebook — and her own statement that 'We were wrong to state anti-Semitism will not be tolerated' — is disgusting and shameful and sends a resounding message to our community that Ms. Adkins is not only unfit to lead, but is not even worthy of consideration for public office. "
Rather than campaign, Fine has spent much of the past two months helping constituents navigate the unemployment system and secure food through a series of Farm Share events.
Adkins' tactics, however, have forced him to shift his attention. He said he will not "sit idly by while my elderly mother is harassed or ignore hate speech disguised as free speech. At a moment in our society where we are asked to look out for one another and take life-altering precautions for the sake of others, it is disturbing and shameful that Ms. Adkins is encouraging and paying for this type of behavior.
"Political campaigns are often nasty, but rarely do we see this type of candidate-funded bigotry and harassment. Ms. Adkins — I ask that you do the right thing and denounce these tactics and offer a public apology to my mother for the harassment she received on Mother's Day from your campaign," he concluded.
Adkins is Fine's only lone opponent in the primary for House District 53, which covers part of Brevard County. She entered the race in late March and has so far forked over the bulk of her campaign contributions to "The Relentless Group," a Rockledge-based campaign consultancy.