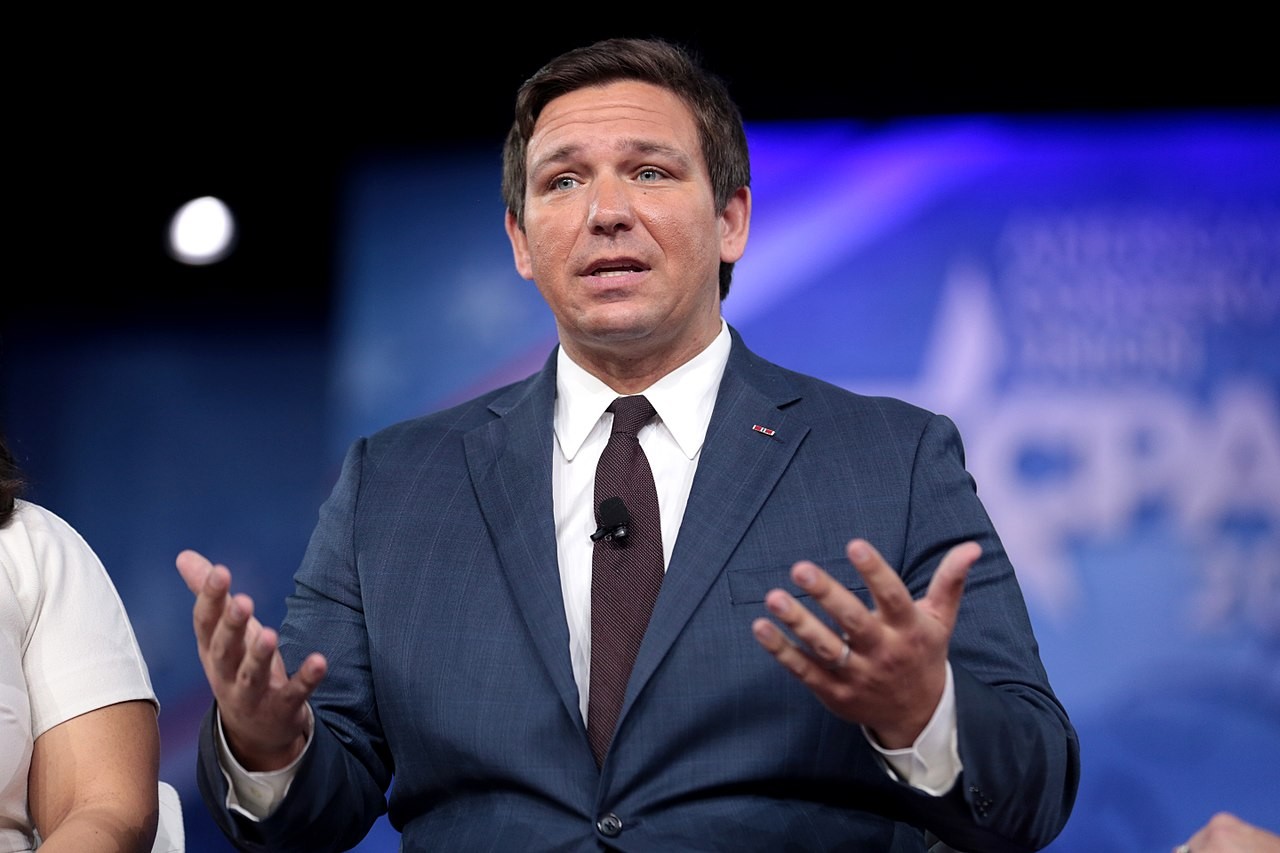 DeSantis turned combative Monday when pressed on the state's failed unemployment system.
Local reporters continued to rock Gov. Ron DeSantis Monday on the question of unemployment.
The Governor, in Orlando Monday for an announcement about transportation, turned combative as reporter Greg Angel challenged him on the question of rejected applicants.
"Did you vet any of them? Did you vet them?" DeSantis said, asking the reporter to ascertain the validity of applicants' Social Security numbers, even as most sources don't send that information to reporters.
"We were in Tampa the other day, and one of the reporters said, 'You know, I have someone here who has been unable to (get approved), filed them in mid-March,'" DeSantis said Monday while in Orlando. "So, it's like, give us a name. We took the name, and it turns out the employer's contesting it, saying that the individual quit."
DeSantis, who intends to provide more information Tuesday on the state's much-derided handling of jobless claims and the "common pitfalls" by applicants, made similar comments Friday while in Jacksonville, where he said, "nine times out of 10 the application's incomplete."
The Governor said it was the reporter's "responsibility" to dig into the claims of people that they were being stiffed by the unemployment system, adding that the journalist was "not even investigating … just asserting."
DeSantis added that 97% of unique applicants who met guidelines have been paid, a total of $2 billion out the door, and that many rejected applicants were from "other countries, other states."
"You got a responsibility if you're going to put that out to viewers to say that, 'We've looked into it, the person submitted Social Security, the person is eligible,'" DeSantis told a reporter who claimed to have the names of 5,000 people who have been waiting since March for assistance.
But for DeSantis, Monday's exchange was more of the same, with a similarly hard-hitting inquiry finding him Friday in Jacksonville.
David Jones of First Coast News noted that people he was corresponding with had been waiting since March for their checks.
"Who are these people?" DeSantis asked, adding that "99.999% of those folks have been paid" if they weren't missing key information on applications.
DeSantis has consistently messaged around improvements to a system he has described as a "jalopy" that was "designed to fail," and blamed the previous administration and Department of Economic Opportunity head Ken Lawson for the problems. Lawson is still employed by the department, though he no longer is handling the unemployment mess.
DeSantis, who has called for an investigation into the creation of the $77.9 million CONNECT system, which went live in 2013, noted at prior appearances across the state that the Department of Economic Opportunity would put an emphasis on checking the status of applications when forwarded by reporters.
Democrats have called for the investigation of CONNECT to include the handling of claims under DeSantis, as applications flooded the system when businesses downsized and closed as COVID-19 spread throughout the state.
The Governor has also called for state Inspector General Melinda Miguel to investigate problems with the system.
Despite efforts to fix the problem, the Governor's team seems to be losing control of the narrative, accusing reporters and Democrats of being in cahoots.
Senate Democrats on Monday delivered to DeSantis' office information about more than 1,000 applicants who have been waiting for unemployment benefits since March. The information included names and claimant identification numbers.
Senate Minority Leader Audrey Gibson said Democrats want to amplify the voices of people who have come to their offices and that playing blame games won't help people trying to support their families.
"Rather than a smart sheet or a fax suggested by DEO (the Department of Economic Opportunity) in a tweet on Friday, our caucus took the people's distress to the Governor as he requested last week," Gibson said.
From March 15 through Sunday, the Department of Economic Opportunity had received more than 2 million applications for unemployment, of which about 1.3 million were considered "unique."
___
The News Service of Florida contributed to this post.