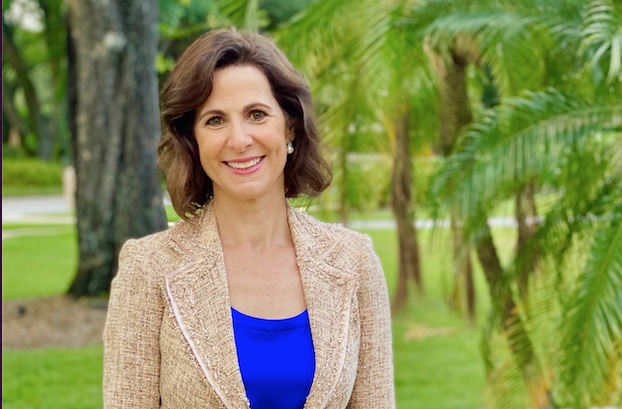 Sigman continues to pick up key endorsements from Democratic allies.
Patricia Sigman has picked up another endorsement from a traditional Democratic ally in her bid to win the nomination against four other Democrats competing in Senate District 9.
Equality Florida Action PAC, the advocacy arm of Equality Florida, Florida's largest LGBTQ rights advocacy organization, announced its endorsement Monday.
That nod joins the backing her campaign previously received from Ruth's List, which works to elect Democratic women, and the Senate Victory Fund, which is controlled by Democrats already in the Florida Senate. She's also received endorsements from such high-profile Democrats as former Chief Financial Officer Alex Sink, former U.S. Rep. Gwen Graham, and former Education Commissioner Betty Castor.
Sigman, an employment and labor lawyer from Altamonte Springs, is battling engineer Rick Ashby of Oviedo, lawyer Alexis Carter of Altamonte Springs, H. Alexander Duncan of Geneva, and health care worker Guerdy Remy of Altamonte Springs for the SD 9 Democratic nomination.
The winner of the Aug. 18 primary will face former state Rep. Jason Brodeur of Sanford in the November election to fill the seat opening with the departure of term-limited Republican Sen. David Simmons. Brodeur, president of the Seminole County Regional Chamber of Commerce, has swept most of the endorsements from current elected officials in Seminole, who are mostly Republicans.
The district covers Seminole County and parts of southern Volusia County. Republicans have long held the seat, but the district's voter registration base has been trending toward purple in the past few years. Democrats think it's ripe for their picking.
"Senate District 9 is going to be one of the most competitive state legislative races of 2020 and Equality Florida Action PAC is putting a marker down for our members and supporters early and clearly," Equality Florida's Senior Political Director Joe Saunders wrote in a news release. "Patricia Sigman is ready to fight on day one for statewide LGBTQ nondiscrimination protections and has pledged to work to preserve the right to marry who we love from extremist attacks. Patricia's race is a top priority for our LGBTQ community and we're excited to support her and this groundbreaking campaign."
Equality Florida Action PAC is the largest organization in Florida devoted to electing pro-equality candidates to all levels of government.
"For more than 20 years, Equality Florida has led the fight for a more fair and equitable state for all Floridians," Sigman said. "I could not be more proud to have the endorsement of Equality Florida Action PAC because our movement is grounded in the belief that everyone deserves to be treated equally under the law. As your next state Senator, I will do everything I can to pass the Florida Competitive Workforce Act to ensure that no one is denied the right to work because of who they are or who they love."
Last updated on May 18, 2020