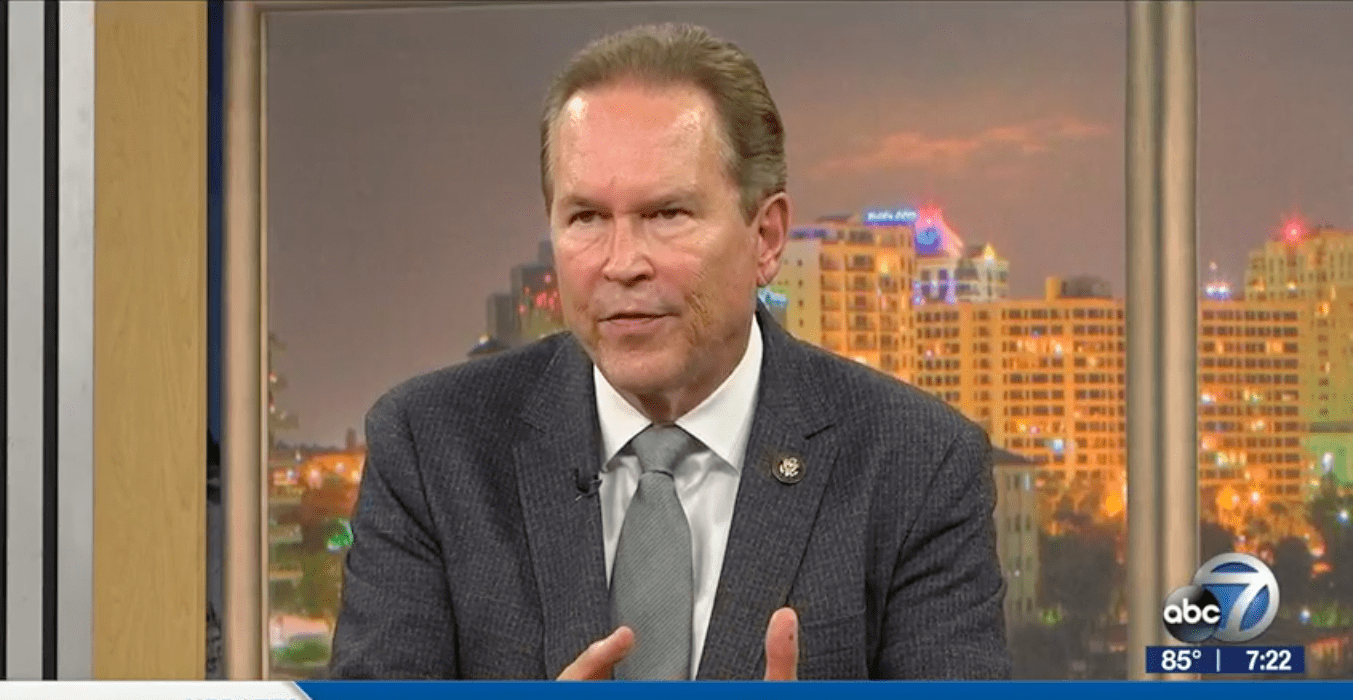 "It's appalling that Vern Buchanan thinks so little of his constituents."
Opponents slammed Rep. Vern Buchanan for suggesting Floridians might collect unemployment instead of returning to work.
Democratic challenger Margaret Good sent a missive about the Republican incumbent after comments made in an ABC-7 segment in Sarasota.
The comments came as part of a regular "Ask The Congressman" segment on the local news station. A constituent asked what assistance was available for the underemployed in Florida, which turned to federal assistance.
Buchanan responded by encouraging the constituent to present her specific situation to his office. But he expressed concern over potentially expanding support previously provided in the CARES Act.
"We want to encourage people to go back to work," Buchanan told ABC-7. "The employers are going to need people as we start ramping up this economy."
Good slammed the assertion that unemployment benefits will keep people from returning to jobs lost because of the pandemic.
"It's appalling that Vern Buchanan thinks so little of his constituents that he thinks they would rather stay home and collect unemployment rather than going back to work," she said.
Buchanan in the interview noted the state provides eligible unemployed workers $275 a week in benefits, and the federal government is providing $600 a week, including to some ineligible for state payments.
"People who are going to get the $600 plus the $275, and a lot of people unfortunately are not making that. It would be nice if they were but that's one of the big challenges is the unemployment in general."
Notably, Buchanan has voted for minimum wage increases in the past.
But he voted against a proposal from Speaker Nancy Pelosi to, among other things, extend federal unemployment into next year.
"A lot of small businesspeople and people in the region are concerned that they are going to need these workers back, ideally sooner than later," he said, "and we don't want to have a point where you are making $60,000 to stay home."
Notably, someone able to receive the full available benefits would still not make that amount in a year.
An individual collecting $600 a week in federal unemployment will pull in roughly $31,200 before taxes over a year. Florida only offers its unemployment benefits for up to 26 weeks, which at a full $275 a week comes in at $7,150.
Buchanan's comments on ABC-7 echo concerns of Sen. Rick Scott, who considered blocking the CARES Act entirely out of fears Americans would rather stay home and collect $600 a week than work.
The former Governor, meanwhile, has taken hits from leaders in his own party on putting together Florida's flawed unemployment portal. Good ties Buchanan to that as well.
"It's even more appalling that he [Buchanan] would suggest this after supporting Rick Scott's broken unemployment system that is making it impossible for so many of our state's residents to get benefits," Good said.
She pointed to comments Buchanan made at a 2016 Ways and Means subcommittee meeting praising the now pilloried system.
"Florida has combined a number of agencies at the State level to create the Department of Economic Opportunity to provide its citizens with a more streamlined approach to services and even rebranded their UI benefits to be reemployed assistance," Buchanan said then.