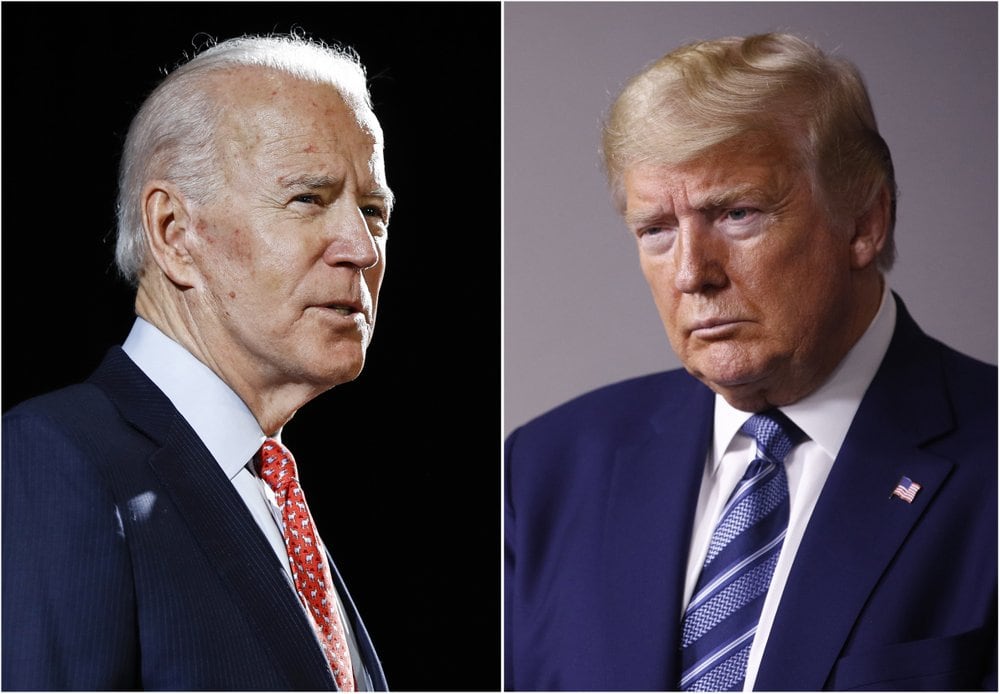 Joe Biden still leads by a razor thin edge among Florida registered voters.
Florida's electorate remains tightly divided on the race for President, according to new survey results from St. Pete Polls. But feelings on Donald Trump's performance are on the decline.
Joe Biden continues to hold a slight but statistically insignificant lead in Florida over Trump. Results peg the Democratic challenger at 47.5% and the Republican incumbent at 46.7%.
The 1.2% margin is almost identical to the margin found by the same pollsters last month. Then, the survey found Biden leading Trump 48.3% to Trump's 47.5%. Both candidates fell in standing, but the difference in support for each candidate remains within the poll's 1.4% margin of error.
A more significant finding may be that Florida voters feel less supportive of the President now than five weeks ago.
Nearly 49% of voters now say they do not approve of Trump's job performance. That compares to 46.4% who support the job he's doing. That 2.3% spread puts the president underwater when a plurality of voters gave him a favorable rating last month.
The most recent poll surveyed voters on May 26 and 27, during which time the death toll in the U.S. from the COVID-19 pandemic surpassed 100,000.
A look at the cross tabs shows Biden leading Trump with independents. More than 47% of those voters went for Biden, while fewer than 45% support Trump.
Partisan voters broke heavily for candidates within their own party. Biden wins more than 81% support among Democrats to Trump's 13%, while Trump wins almost 81% of the GOP vote to Biden's less than 15%.
Trump leads Biden 58% to 37% among white voters, and he also wins 51% of Asian voters to Biden's 46%.
But Biden holds strong leads among other racial demographics. The Democrat dominates with 84% of the black vote to Trump's 7%. Among Hispanic voters, Biden wins about 52% of the vote to Trump's 40%.
Trump holds a 53% to 42% lead among voters age 70 and older. That's significant considering strong voter turnout among the state's powerful retiree population.
The strongest support for Trump in the state comes from the Panama City market, where the GOP incumbent wins more than 72% of the vote and Biden gets less than 24%.
Biden, meanwhile, wins more than 63% of the vote in Miami, where Trump wins just 31%.