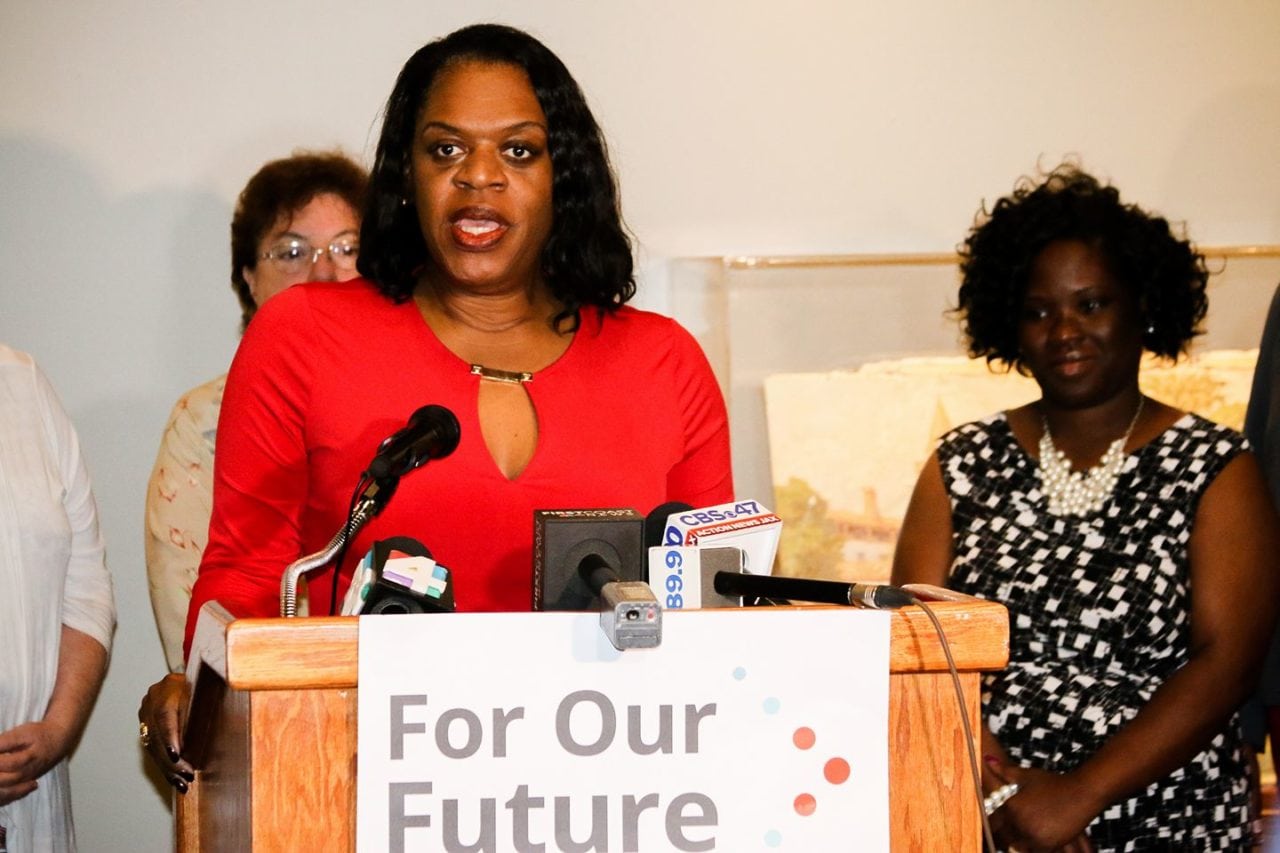 Two candidate vying for Jacksonville vote; incumbent is from Tallahassee.
Efforts by some Jacksonville Democrats to reclaim Corrine Brown's former congressional seat were made more complicated Friday.
The state Division of Elections initially ruled that a second Jacksonville Democrat, LaShonda Holloway, is ineligible due to failure to timely submit her check.
But the Second Judicial Circuit sided with Holloway, saying that the "pandemic was an extraordinary circumstance" that precluded her finding out that her check was improperly notated until it was too late for her to submit a check to cure the defect. The dropbox used to submit election paperwork, as she noted in May, was not appropriately monitored, and she should have been given more time.
Holloway provided a check at 9 a.m. on the last day of qualifying, but a discrepancy between the numeric and written portion of the check was rejected shortly after 10 a.m.
The candidate described the qualification as a "huge victory for everyone who has ever been disenfranchised by the establishment."
Ironically, a source of her frustration was the geographic disconnect in the sprawling east/west district that straddles I-10 from Jacksonville to Tallahassee.
Holloway uses the Jacksonville-based VyStar Credit Union, whose nearest location is in Perry. Despite her best efforts, she says she couldn't get the check to them until 1:21 p.m.
Holloway's absence meant (briefly) there is only one Jacksonville Democrat running against incumbent Rep. Al Lawson, and that's Albert Chester. Two Republicans, Gary Adler and Roger Wagoner, are running in the other primary.
Both Holloway and Albert Chester will need some strong fundraising to overcome incumbent Lawson's head start. The incumbent has over $200,000 on hand, five times the cash on hand of Chester. Holloway has yet to file her campaign finance report with the Federal Elections Commission.
Qualifying for the primary helps Holloway, of course. But the ultimate beneficiary could be Lawson, who will be strong in areas west of Jacksonville's 295 beltway and will dominate Tallahassee even as Chester and Holloway compete for the Jacksonville vote.
Lawson, elected in 2016 after defeating an indicted Corrine Brown in the Democratic primary, faced a serious primary challenge in 2018: former Jacksonville Mayor Alvin Brown, despite running a strong campaign, could not get traction outside of Jacksonville and lost by double digits.
The Holloway decision is the second time a court bucked a candidate's disqualification in this cycle. In CD 7, Republican Yukong Zhao likewise was permitted to be on the ballot, despite an initial block from the Division of Elections.