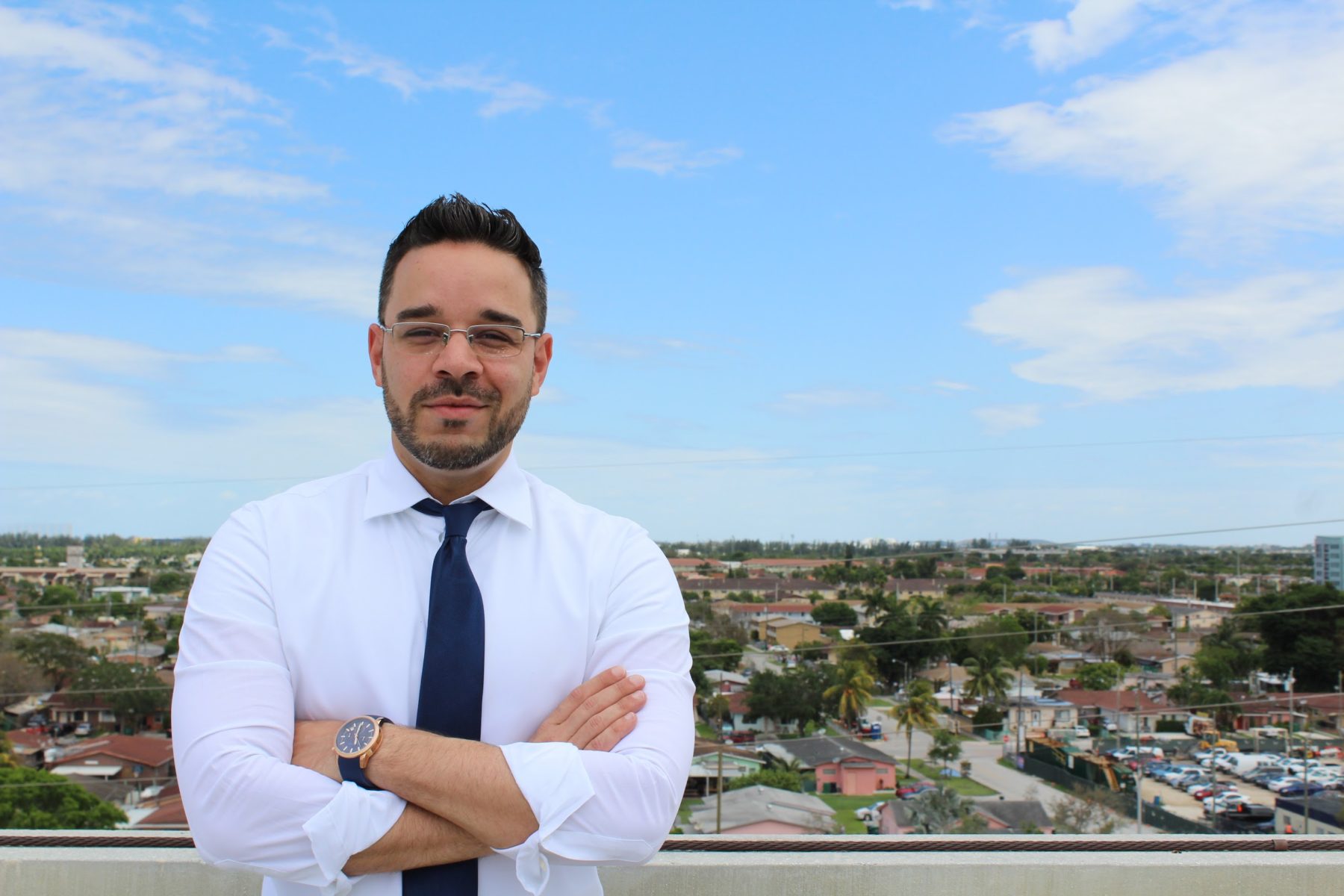 Estevez is taking a second pass at the Florida Legislature.
Nearly 250 candidates are vying for state House and state Senate seats in 2020. Try as we will, Florida Politics can't interview all of them.
Just like in 2016 and 2018, we're again asking every candidate to complete a questionnaire we believe offers an interesting, albeit, thumbnail sketch of who they are and why they are running. If you are a candidate and would like to complete the questionnaire, email [email protected]
Today's feature: Javier Estevez, a Democratic candidate for House District 105.
Estevez returns to the stage this year after narrowly losing the seat in 2018 by less than one percentage point.
2020 Florida legislative candidate questionnaire:
In 25 words or less, why are you running for office?
District 105 needs a Representative that understands the issues that affect us and will fight and speak up everyday and won't ever quit. That's me.
Education background?
I was educated and graduated from Miami-Dade Public Schools from Miami Coral Park Senior High (GO RAMS)
What was your first job?
I was a sales associate at Hollister (really cool back then) and for most of my professional career I was in management in retail.
Significant other? Kids?
No, I am single. My number one priority and focus for the last 3 1⁄2 years has been District 105.
Did you speak with anybody in your political party before deciding on running? Receive any encouragement?
My first time in 2018 I did not. I saw the need for a change and real representation so I ran. We surprised a lot of people with how close we came. This election, I didn't actually talk to anyone either, but did receive a lot of encouragement.
Who do you count on for advice?
The voters, if you listen and talk to them they always lead you in the right direction. My mom though is the one that gives the best advice and is always ready to tell me to keep going.
Who is your political consultant? Campaign manager?
Blue Velocity.
Who was the first person to contribute to your campaign? Why did they donate?
My mother in both campaigns. She has always been my strongest supporter.
Who, if anyone, inspires you in state government?
I have a few: Rep. Cindy Polo, Javier Fernandez, Dotie Joseph, Shevrin Jones, Sen. Jose Javier Rodriguez and Sen. Jason Pizzo. Seeing them fighting and speaking out on so many issues that need addressing and never quitting was so inspiring especially when they knew that it was a lost cause. Sometimes the fight is more important than the win. It is also really nice to see sincere and nice people in office.
Why do people mistrust elected officials and what are you going to do about it?
There are good people that are elected like the ones I listed above. There are others that aren't in office for the better good of all of us but just for themselves. That comes through, and voters realize that, especially when they hear what their elected officials are up to. We need more people from the community that want to do the right thing and fight for their constituents.
What are 3 issues that you're running on?
Fixing the District Cost Differential for allocation of resources to schools, addressing healthcare coverage for children by expanding access to KidCare, addressing environmental hazards like blue/green algae, municipal and city dumps near residential neighborhoods and mine blasting that is causing destruction to homes.
What is a "disruptive" issue you are interested in?
Home Rule. The legislature has continued to stop local governments and municipalities from passing their own legislation to better the lives of residents. From minimum wage increases all the way to plastic straw bans, it is time that the legislature focused on issues that help the whole state and let local governments do what's best for them.
What does your legislative district need from Tallahassee?
We need to address the issues of affordability, access and affordability of healthcare, environmental protections and preparing for climate change. We need to also focus on hyper local issues like the trash dumps that sit mere blocks away from residential homes, mine blasting and issues with traffic in the south part of my district. Naples needs a representative that will ensure our water is safe and clean and will address the affordable housing crisis happening throughout District 105.
Who was the best Governor in Florida's modern history?
Bob Graham.
If you could amend the Florida Constitution, what would you change?
Personally, I would repeal the ban on equal marriage. It is already legal nationwide, but we should take that step of having equal marriage legal in our state constitution.
Are yard signs an important part of campaigning in your district?
Yes, they show enthusiasm from supporters across the district.
What's the first thing you read each morning?
Florida Politics Sunburn.
Where do you get your political news?
Florida Politics (of course), Miami Herald, Tampa Bay Times, New York Times, Washington Post, Time and so many others.
Social media presence? Twitter handle?
Facebook: Javier for Florida
Instagram: JavierforFlorida
Twitter: Javier4Florida
In 280 characters, what's a Tweet that best describes your campaign message?
It's time to fix the broken system by sending someone from the community to represent us. From healthcare to affordable housing, from equality to common sense gun safety, we need a representative that understands what we need, that shares our story. A fighter for change.
Hobbies?
Other than running for office? I used to sing, very long ago, and was a major theater nerd in high school. I love a good documentary and horror/thriller movie.
Favorite sport and sports team?
Miami Heat!!