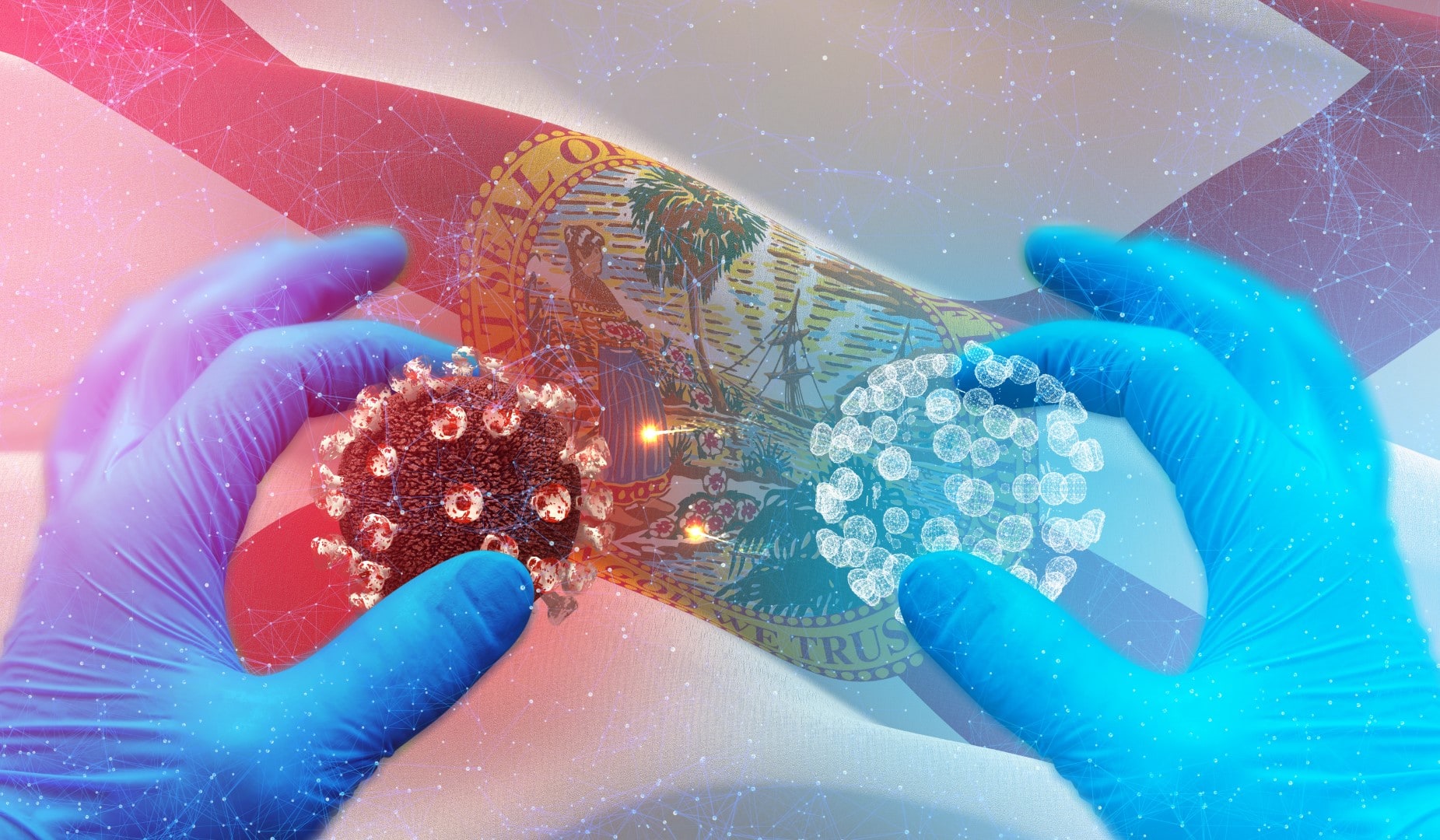 The share of tests coming back positive remains high throughout the tri-county area.
After the weekend showed a startling number of new COVID-19 cases in South Florida and throughout the state, Monday's report offered a relative slowdown.
However, that reduction in new confirmed cases was largely driven by a reduction in testing through the weekend. Testing has tended to slow during the weekends in Florida. Monday's report covers data through Sunday.
South Florida's tri-county area added 2,314 cases in Monday's report. That's the lowest number of new cases recorded since Thursday's report.
While the overall number of new cases slowed from the sky-high numbers seen through the weekend, the share of tests which came back positive actually increased in Broward and Miami-Dade counties.
Put another way: The number of new cases slowed, but the number of tests recorded slowed even more.
Monday's reports showed a positivity rate of 18.4% in Miami-Dade County. That's the highest since last Wednesday's report, when that number sat at 19.6%
For Broward, Monday's report showed 12.2% of tests came back positive. The previous two-week high was 11.4% in Friday's report.
Palm Beach's positivity rate sat at 9.7% Monday. That's mostly in line with the previous two weeks, as that region has consistently showed a positivity rate near or above 10%, which experts caution is reason for concern.
Monday's report also shows the top-line number of new cases is not the best way to judge the spread of the virus. That number is bound by the number of tests conducted. Test more people, that raw number will rise. Test fewer — as happened Sunday — and the number will drop.
The week-to-week trends also still remain problematic for South Florida, which has seen a rise in both average daily new cases and the positivity rate.
Local leaders have begun stepping up social distancing guidelines in response. Both Broward and Miami-Dade counties will close beaches during the upcoming July 4 weekend, as the recent rise in cases seems largely driven by large gatherings of younger Floridians. Palm Beach officials are also considering a similar move.