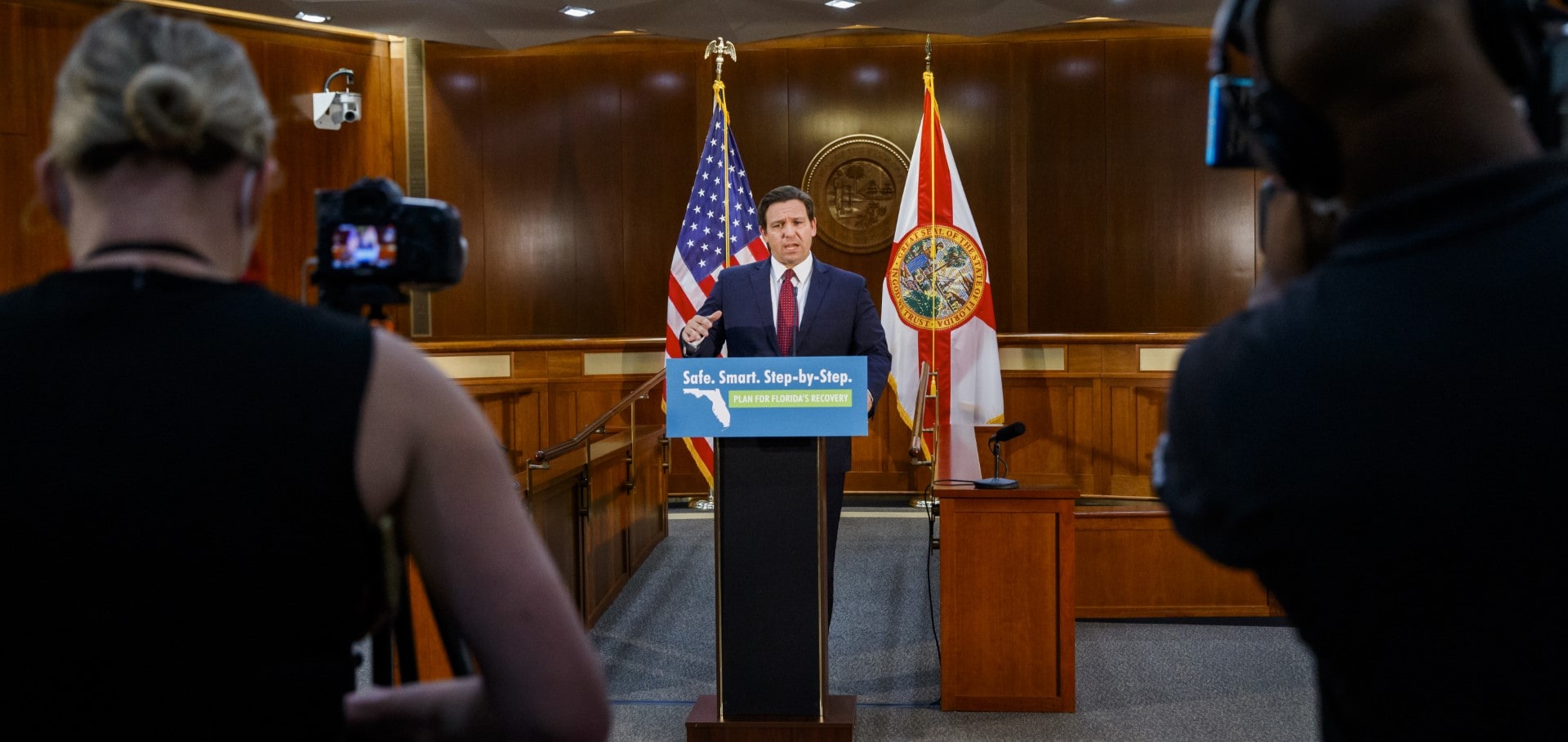 Behavioral health services are often funded through member projects, which got a second review this year.
Behavioral health service providers feared Gov. Ron DeSantis could strip funding in his round of budget vetoes. But federal funds for those programs remain largely intact after the Governor made a historic more than $1 billion in vetoes Monday.
In all, the Florida Behavioral Health Association (FBHA), an organization of more than 70 service providers, saw $2.6 million in vetoes across six associated projects. But the Governor retained several projects worth a millions of dollars to benefit mental health and substance abuse services.
Of the surviving projects are all of the state's Community Action Teams, with a total of $30.8 million in spending which includes an increase for three additional teams. Additionally, behavioral telehealth services received a $5 million boost, and the Governor fully funded the medication assisted treatment programs stemming from the opioid crisis, among others.
FBHA President and CEO Melanie Melanie Brown-Woofter was relieved to learn the majority of its underscored projects survived the budget cuts, allowing services to go uninterrupted.
"We were hearing good things, but you never know until the bill is signed and you see the veto list," Brown-Woofter told Florida Politics.
As relics of previous administrations and recent budget rules, much of behavioral health funding comes from member projects, which were given extra scrutiny this year. On Monday, DeSantis vetoed 518 member projects, cutting more than $264 million from lawmakers' proposed budget.
Nonrecurring projects have been woven into the fabric of behavioral health funding sources for local communities, together with recurring and nonrecurring, block grant and Medicaid sources. Some behavioral health-related project have become integral base programs.
DeSantis' only vetoes on behavioral health Monday came for first time projects, not projects that are a part of that base funding.
Following the Great Recession, behavioral health services saw a diminished budget. And ten years ago, crisis stabilization beds and other programs began entering the budget as nonrecurring projects. But 2016 budget rules under then-Speaker Richard Corcoran made new member projects come from nonrecurring funds.
In a statement following the budget signature, Brown-Woofter thanked the Governor for prioritizing mental health and substance abuse programs. And she thanked First Lady Casey DeSantis, who has been an ally and proponent of the behavioral health community.
"On behalf of more than 70 community providers across Florida, the Florida Behavioral Health Association (FBHA) applauds Governor Ron DeSantis for the continued funding for community mental health and substance use treatment programs for 2020-2021," said Brown-Woofter. We also thank First Lady Casey DeSantis for her unwavering commitment to spotlighting behavioral health and in championing these issues for Florida's families. "
"Now more than ever, preserving this funding allows providers across the state to offer the services that are critical for our communities," Brown-Woofter said. "While we are all still navigating challenging and unprecedented times due to the COVID-19 pandemic, protecting mental health and substance use treatment will ensure that we are continuing to do everything we can to help Floridians in need."
DeSantis also approved $3.5 million for the Road to Recovery program, facilitated by the Florida Association of Managing Entities. The group joined in applauding the Governor and First Lady for recognizing the urgency of mental health and substance abuse service funding.
"Amid the widespread feelings of uncertainty brought on by the pandemic and social justice issues in the wake of the tragic death of George Floyd, Florida residents' rate of anxiety and other mental health disorders has increased dramatically," said a spokesperson. "Mental health and substance abuse services are needed now more than ever."