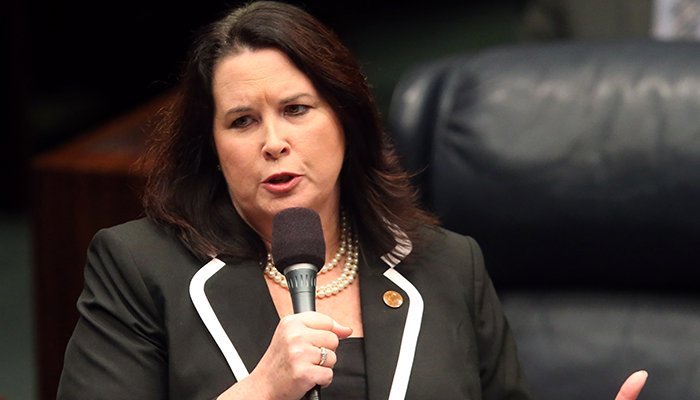 The law takes effect Wednesday.
Beginning Wednesday, minors in Florida will need to get consent from their parents before obtaining an abortion.
That follows Gov. Ron DeSantis' signature Tuesday on one of the most controversial pieces of legislation that made it to the Governor's desk this year. The measure (SB 404) saw contentious hearings — with 116 successful and unsuccessful amendments — and exposed fissures in the House by both parties over the rights of parents to sign off on their children's abortions.
Current law requires parents be notified when their minor daughter seeks an abortion. But backers of the parental consent measure say that requirement doesn't do enough to encourage a conversation between the daughter and her parents.
"The serious and irrevocable decision to end a pregnancy involves undergoing a significant medical procedure that results, in many cases, in lifelong emotional and physical impacts," Senate President Bill Galvano said in a statement Tuesday. "The parents of a minor child considering an abortion must be involved in such a substantial and permanent decision."
Lakeland Republican Sen. Kelli Stargel spearheaded the bill through the upper house this Session, and emphasized that it included language for children to go around their parents with a court order if they reveal an abusive relationship. That provision helped patch the legislative hole that led the Florida Supreme Court to overturn a similar law in 1989.
The legislation also included language raising the penalty on physicians for killing children born alive after a botched abortion from a first degree misdemeanor to a third degree felony.
"When a child miraculously survives this brutal medical procedure, that child's life must be preserved and treated with great respect and care," Galvano said. "The penalty for refusing to provide medical care to an infant struggling for life should be significant."
On the House side, Vero Beach Republican Rep. Erin Grall and Jacksonville Democrat and prime-cosponsor Rep. Kim Daniels pushed for the bill for a second year (HB 265). Daniels' and other self-described "Blue Dog" Democrats led to hesitation from House Democratic Leader Kionne McGhee to issue a caucus stance on the legislation.
Now, Daniels faces a primary challenge from Angie Nixon as the Florida Democratic Party signal they want the two-term lawmaker out of office.
The 75-43 House vote also put Rep. Heather Fitzenhagen under electoral pressure as she makes a bid for the Senate after she broke from her party.
Floridians for Reproductive Freedom and Samantha Daley, an organizer with Power U Center for Social Change, issued a statement criticizing DeSantis' signature.
"A young Floridian seeking an abortion needs equity, compassionate support and access to health care, information, and services," Daley said. "Parental involvement laws disproportionately impact young people at the margins, including Black youth, youth of color, young people experiencing houselessness, LGBTQ youth, immigrant youth, and young people in the foster care system, because these populations already face larger systematic barriers to accessing abortion and the legal system in general."