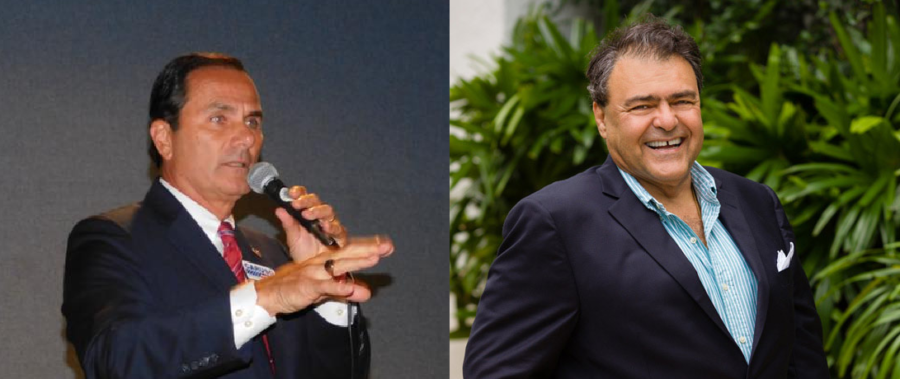 Caruso still has a hefty cash-on-hand lead.
Democratic candidate Jim Bonfiglio is coming out a winner in the latest House District 89 fundraising report, thanks to a $15,000 loan to his campaign.
Republican Rep. Mike Caruso still topped Bonfiglio is outside contributions. Caruso collected $12,000 during the most recent report covering June 13-26.
Bonfiglio brought in less than $400 in outside money, but pitched in a $15,000 loan, edging Caruso's overall haul for the month.
Caruso still leads both in overall money added and cash on hand, however. Caruso has raised more than $200,000 for his reelection bid and has more than $122,000 still remaining.
Bonfiglio has raised more than $30,000 through his campaign and added another $72,500 in loans. His political committee, Putting Voters first, has raised another $3,300. That gives Bonfiglio just under $106,000 raised overall and just over $23,000 still on hand.
Caruso spent just over $6,500 during the most recent two-week period. The largest chunk of that, $5,600, went toward Anthony Pedicini's firm Strategic Image Management for advertising and consulting services.
Bonfiglio spent less than $3,000 in the period. The consulting firm Johnson Strategies received $1,000 of that, while Michelle Damone collected nearly $1,000 more, all for campaign consulting.
Bonfiglio and Caruso are headed to a rematch in HD 89, as both candidates are unopposed in their respective primaries.
Their 2018 contest was one of six throughout the state to head to a mandatory machine recount. After all votes were cast, Caruso edged Bonfiglio by just 32 votes out of more than 78,000.
HD 89 was one of only six districts in the entire state to flip from voting for Mitt Romney in 2012 to supporting Hillary Clinton in 2016, according to an analysis by MCI Maps. That gives Democrats hope they can make up that narrow 2018 margin in a year where the presidential contest is on the ballot.
HD 89 runs up the coast of Palm Beach County spanning Boca Raton, Delray Beach and Palm Beach.
Candidates and political committees faced a Friday, July 3 deadline to report all financial activity through June 26.