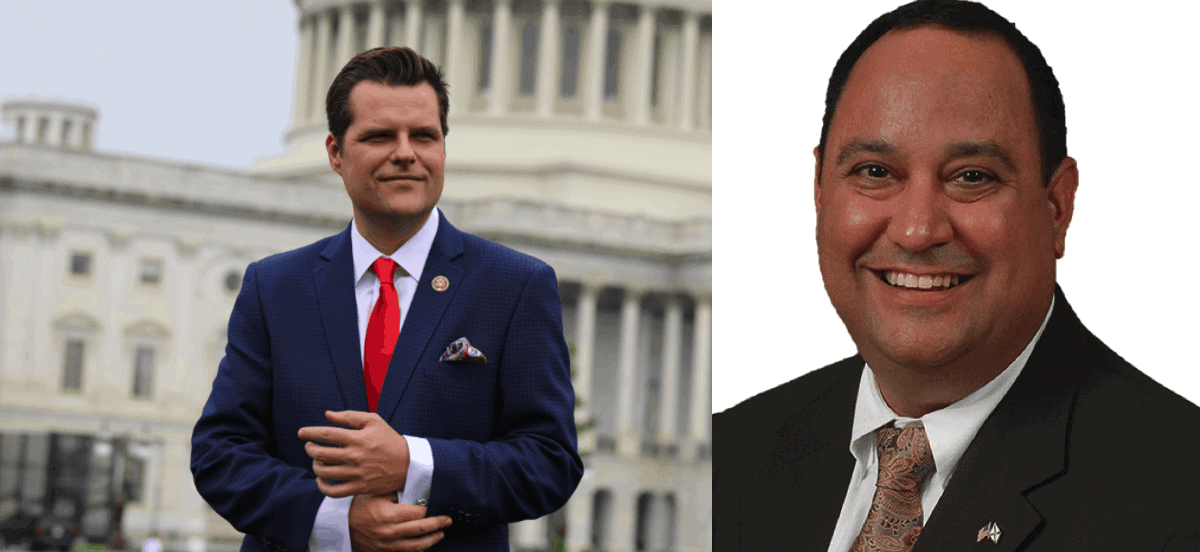 "Ray is a champion for the Trump/DeSantis agenda."
One of Florida's most visible Congressmen waded into the contentious Senate District 27 Republican primary.
U.S. Rep. Matt Gaetz, a Panhandle Republican and cable news fixture, endorsed Ray Rodrigues for the open seat.
"Rep. Ray Rodrigues is one of Florida's best public servants," Gaetz tweeted to his 583,000 followers.
"He's running for the State Senate in Southwest FL and has my total endorsement."
Gaetz served with Rodrigues in the Florida House, and he headed up Gov. Ron DeSantis' transition team. In Washington, he's been one of President Donald Trump's most high-profile defenders . He leaned into that resume as he threw his support behind the Estero Republican.
"Ray is a champion for the Trump/DeSantis agenda and we need him fighting in the State Senate," Gaetz wrote.
Gaetz has frequently spoken in the past about how Southwest Florida's chief export is Republican Majority Leaders in the Florida Legislature. That includes Rodrigues, who held the job in the House during the 2017 and 2018 Legislative Sessions.
It's the latest in a series of Congressional endorsements coming down on both sides of a tough two-candidate primary.
Rodrigues faces fellow state lawmaker Heather Fitzenhagen for the GOP nomination.
Last week, U.S. Rep. Brian Mast backed Fitzenhagen, citing her environmental record. The following day, U.S. Rep. Michael Waltz threw his support to Rodrigues.

The young Congressmen's endorsements — Gaetz and Mast are in their second House terms and Waltz is a House freshman — show the stakes in one of Florida's most heated primaries.
The split support from Gaetz and Mast seems especially notable as both worked with Gov. DeSantis both while he served in the House and on the campaign trail.
Gaetz traveled frequently with the Governor during the 2018 campaign, including some headline-making stops in Southwest Florida. But Mast worked closely on some high-profile environmental moves, including cleaning house at the South Florida Water Management District.
District 27 remains a safe Republican seat, Rodrigues has the backing of the Florida Republican Senatorial Campaign Committee, which has already launched attacks on Fitzenhagen.