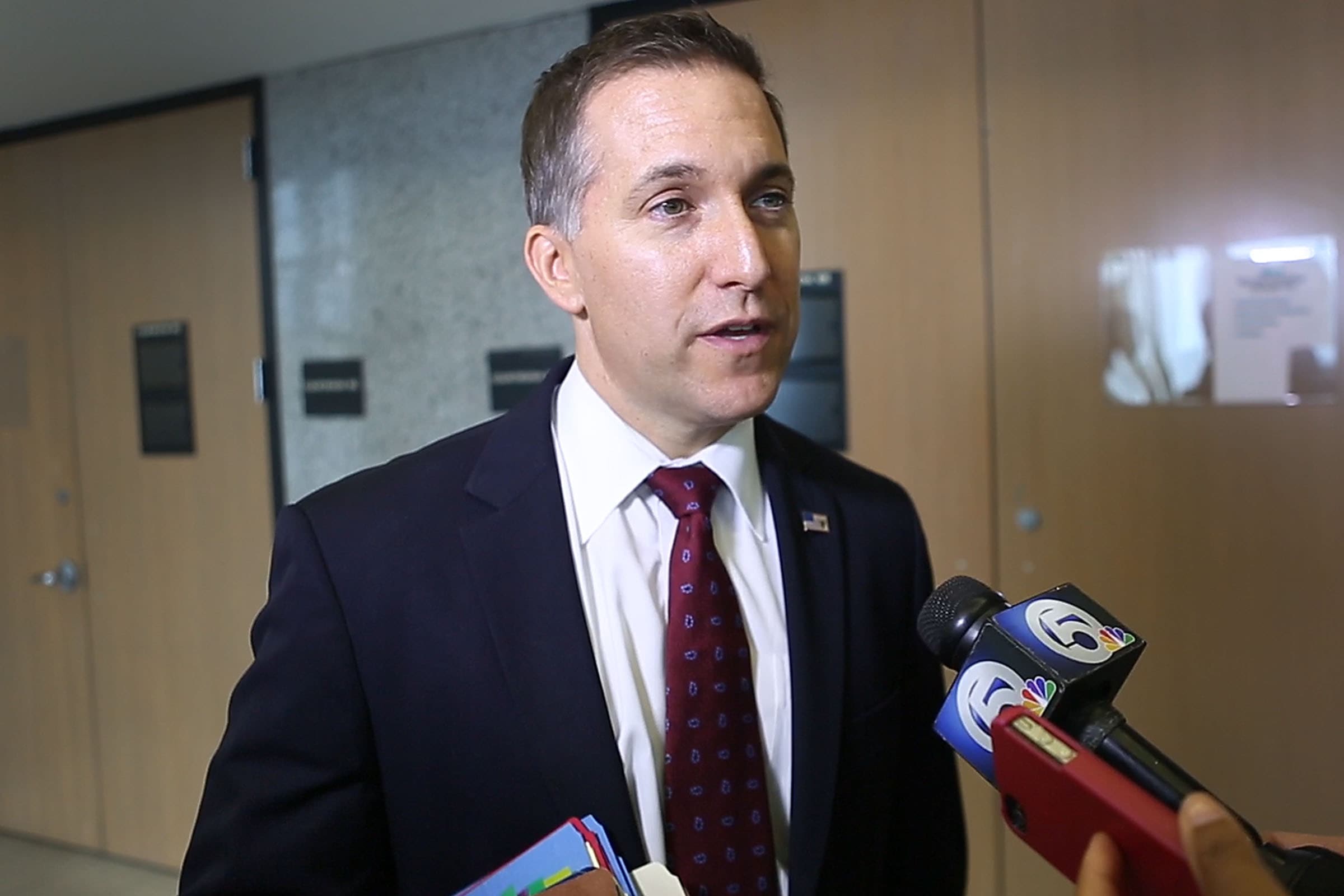 Aronberg confirmed the diagnosis in a letter to staff.
Palm Beach County State Attorney Dave Aronberg has tested positive for the novel coronavirus. Aronberg confirmed the diagnosis in a letter to his staff.
"Please take this pandemic seriously, as it continues to spread like wildfire," Aronberg wrote. "I know this personally, because I just tested positive for COVID-19. I am one of the fortunate ones, as I have relatively mild symptoms and can continue to work a normal schedule from home while quarantined.
The 49-year-old Aronberg, who has served in the role since elected in 2012, said the office's management team is reaching out to those who have been around him recently.
"Although I have tried to be vigilant about wearing a mask, social distancing and hand washing, I am often out in public and I live in a building with shared elevators," Aronberg's letter continued.
"My diagnosis has made me more motivated than ever to continue imploring people to wear a mask, as it is about protecting others. It's about loving our neighbors as ourselves. I also urge everyone to get tested, even if you have no symptoms. Many people who spread this virus are asymptomatic."
Aronberg is the second official in South Florida's tri-county area to test positive for the virus recently. Rep. Shevrin Jones, who is currently mounting a campaign for Senate, announced earlier this month he had tested positive. Jones' parents and older brother have also tested positive.
U.S. Rep. Mario Díaz-Balart and Miami Mayor Francis Suarez also contracted the virus early on in the outbreak.
South Florida has served as a hot spot for the virus. While Monday's report from the Department of Health showed some positive signs, the share of tests coming back positive remains at 12.1% over the last seven days in Palm Beach County.
"We are all in this together and we will get through this by looking after one another."
The announcement comes on the same day that Palm Beach County's property appraiser, Dorothy Jacks, said she has tested positive for the coronavirus.
In April, Aronberg earned a third term as State Attorney in Florida's 15th Judicial Circuit without opposition after other candidates made the ballot to run against him by the end of the qualifying deadline.
Aronberg was first elected in JC 15 in 2012 after serving eight years in the Florida Senate and then becoming Florida's special prosecutor within the Florida Attorney General's office to oversee efforts to shut down Florida's pill mills and the state's prescription drug trafficking crisis.
He won the 2012 State Attorney's election by 20 points, then was reelected in 2016 without opposition.
Aronberg has also served as an assistant attorney general and a White House fellow in the U.S. Department of the Treasury, over two presidential administrations.