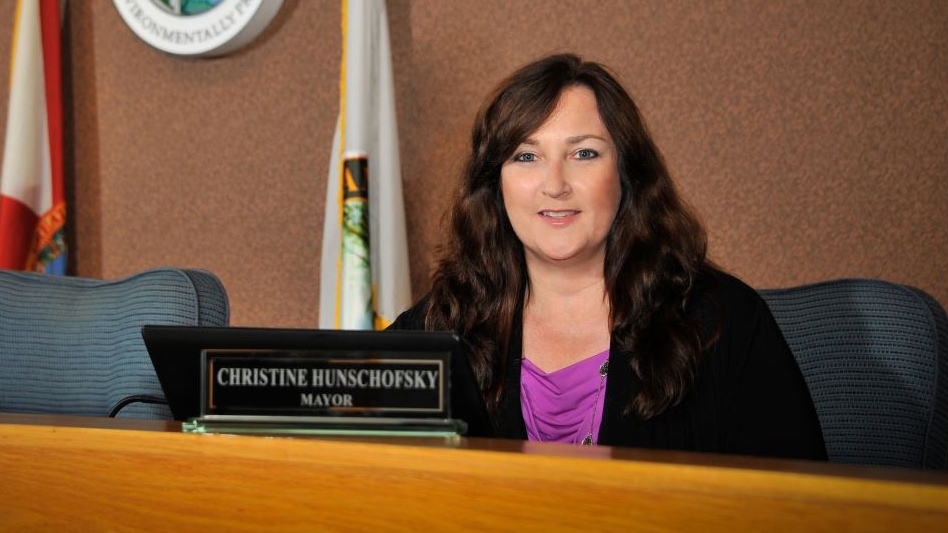 Hunschofsky is competing against Saima Farooqui for the Democratic nomination in HD 96.
Parkland Mayor Christine Hunschofsky nabbed a new endorsement as she builds on her sizable money lead in House District 96.
The Florida Medical Association's political arm (FMA PAC) is backing Hunschofsky, they announced Friday.
"She has shown an incredible ability to lead during tumultuous times and we have no doubt in the current health care climate and dealing with this crisis, she is the right candidate to serve in the Florida House," FMA PAC President Doug Murphy said.
Added Hunschofsky, "These men and women are on the frontlines of our battle with COVID-19. I am incredibly grateful for all their efforts to keep our communities safe and healthy and for their support."
Hunschofsky, one of two Democrats running for the seat, also collected another $8,600, according to her most recent financial reports. Those reports cover all financial activity through July 10. Candidates faced a Friday deadline to file reports with the Florida Division of Elections.
That's well above two other qualified candidates. Democratic candidate Saima Farooqui added just over $275 during the period. Write-in candidate Muhammad Amin posted $0 in contributions and does not appear to be actively raising money. Amin has shown no money raised since qualifying in early June.
Hunschofsky has now raised more than $65,000 since entering the race in late April. She also added more than $10,000 in self loans and retains more than $66,000 as of July 10.
Farooqui has netted less than $4,500 and has around $2,300 remaining.
The HD 96 seat became open under tragic circumstances. Rep. Kristin Jacobs passed away after a years-long battle with cancer.
The district spans portions of Broward County including Parkland, Coconut Creek, Coral Springs and Margate.
Hunschofsky served as Parkland Mayor since winning a 2016 election to replace then-Mayor Michael Udine after he left to run for the Broward County Commission. She completed Udine'sterm and was reelected unopposed in 2018.
Hunschofsky also oversaw one of the worst mass shootings in the state's history, when 17 people were killed in the 2018 attack at Stoneman Douglas High School.
The Democratic primary will take place on Aug. 18.