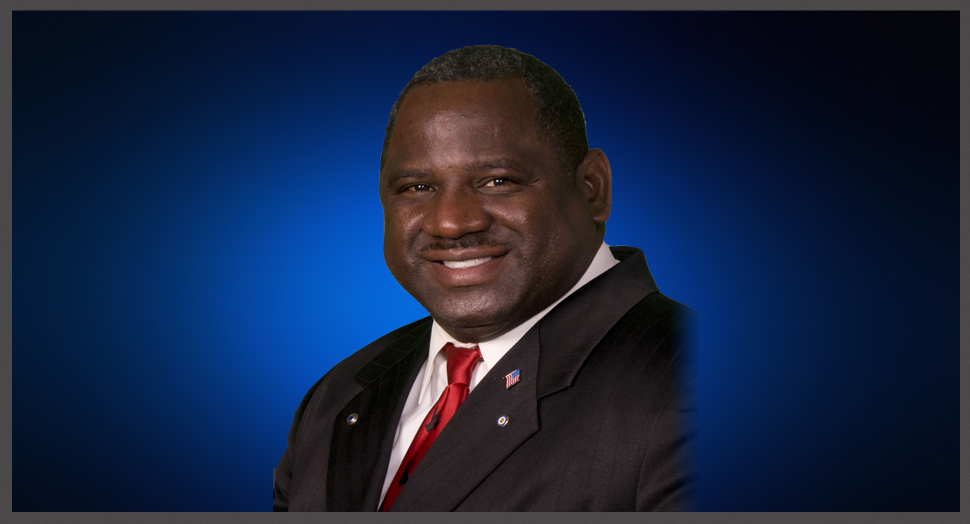 Newton is leading on cash-in-hand.
Rep. Wengay Newton, in a roundabout sort of way, was the top fundraiser in the Pinellas County Commission District 7 race, according to the most recent two-week reporting period.
Newton raised $7,116 from June 27 through July 10, according to reports with the Pinellas County Supervisor of Elections.
That's less than Pinellas County School Board member Rene Flowers, who added $10,260 to her coffers in the same time. However, about half of Flowers' new money came from campaign loans and self-contributions.
Newton has raised $51,273 since he launched his campaign, including more than $19,000 he rolled over from his previous House District 70 campaign.
Newton declined to seek reelection to his current seat in the Legislature, opting instead to run for the Pinellas Commission seat incumbent Ken Welch is vacating to run for St. Petersburg Mayor next year.

Flowers has raised just shy of $42,000.
The difference isn't huge, but Flowers' burn rate is much higher than Newton, who is likely relying largely on name recognition to carry him through the Aug. 18 Democratic primary.
Newton has about $40,000 on hand while Flowers retains just $10,000.
Newton took in top-dollar contributions from Amscot Corporation, Amscot Financial and Great Bay Distributors.
Flowers, meanwhile, enjoyed a top-dollar $1,000 contribution from Ruth's List Florida, a group that seeks to elect Democratic women to office, as well as $500 from the PAC for Better Government, which is affiliated with the Teamsters union. She also collected $250 from the West Central Florida Federation of Labor.
The St. Pete Progress PAC, also chipped in $1,000. The group is affiliated with local Democrats and funded with contributions from St. Pete Mayor Rick Kriseman's Sunrise PAC, Welch, Commissioners Janet Long and Charlie Justice's campaigns, and former School Board member Linda Lerner, who also donated directly to Flowers. Flowers and opponent Frank Peterman Jr. also contributed to the PAC.
Flowers spent more than $20,000 in the latest report, money split equally on television ads and campaign mailers through the political consulting firm Politicus.
Newton spent just $525 on gas, PayPal fees, Jungle Terrace Civic Association membership, tickets to Pinellas Democratic Club and Greater Tampa Chamber of Commerce events, Uber rides and tolls and parking.
Newton and Flowers are leading the five person field in fundraising.
Peterman lands in third with more than $16,000 raised as of July 10. He raised just $50 in the most recent reporting period and has just $5,000 on hand.
Maria Scruggs, the St. Petersburg NAACP President, raised just $100 in the last report. She has raised $8,320 so far and has just $3,000 left on hand.
Write-in candidate Anthony Hart has not reported any fundraising activity.
Newton, Flowers and Peterman are all Democrats and will face off in the August primary. The winner will face Scruggs, an independent, and Hart in the November general election.