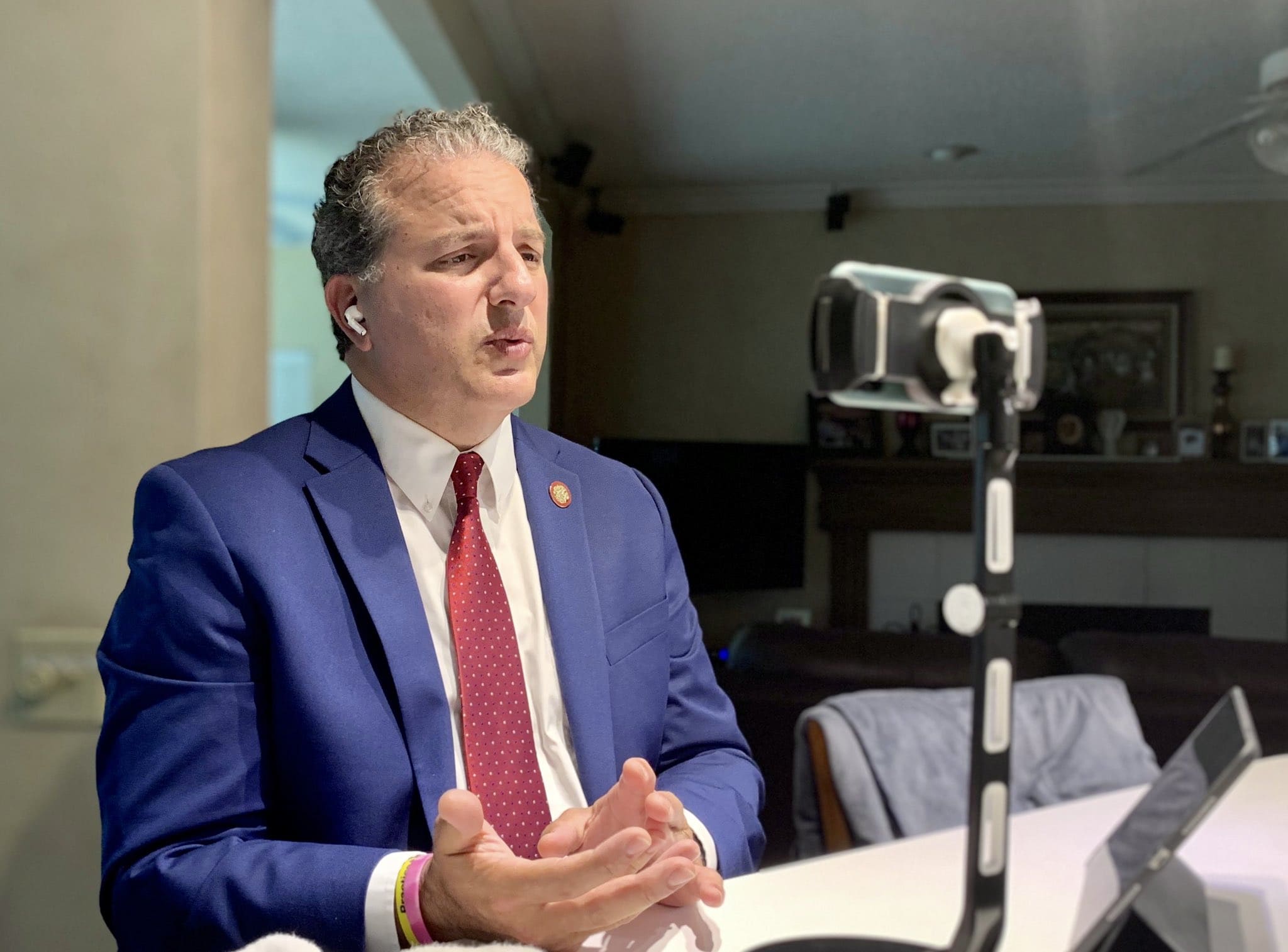 Unpaid policies were scheduled to be cancelled on Aug. 15.
Chief Financial Officer Jimmy Patronis offered a ray of hope to thousands of Floridians on Saturday, suggesting that Citizens Property Insurance Corp. no longer intends to end its moratorium and cancel any unpaid policies next month.
Citizens Property Insurance Corp. is a not-for-profit company created by the Florida Legislature in August 2002 to provide property insurance protections to people unable to acquire coverage in the private market.
The corporation planned to cancel policies without payment on Aug. 15, leaving policyholders potentially impacted by the COVID-19 pandemic without coverage amid a hurricane season forecasted to produce above-normal activity.
"I want to thank Citizens Property Insurance Corporation for reconsidering their Aug. 15 cancellation decision for non-payment of insurance policies," Patronis tweeted. "Following my call for Citizens to NOT drop coverage during hurricane season I was informed this afternoon, by the Chairman of the Board, that Citizens is planning to reverse course and will no longer cancel these policies."
Patronis added that the corporation's board is expected to make a final decision at its next meeting.
"We have a responsibility to work with every policyholder who is unable to pay their premiums due to the COVID-19 pandemic and develop plans to get them back on their feet quickly," Patronis said earlier this week. "What they owe must still be paid, but cancelling their policies during hurricane season should not be an option."
Barry Gilway is the CEO, president and executive director of Citizens. He said his corporation enacted the moratorium in March to address the rapid swell of unpaid premiums.
"Faced with the uncertainty of COVID-19, Citizens in March took steps we believed were in the best financial interest of our policyholders," Gilway explained. "Likewise, the decision to end the temporary moratorium on August 15 was made with our policyholders' best financial interests in mind. I welcome CFO Patronis' input on this important matter and will certainly work with him, our Board of Governors, and other stakeholders to do what's best for our customers in these challenging times."
Gilway added that the percentage of premiums not paid by the due date have since fallen to pre-COVID-19 levels.
"Since enacting the moratorium in March, Citizens has put together special payment arrangements to assist customers still affected by COVID-19," Gilway said. "Specifically, we are allowing policyholders who typically pay premiums on a quarterly or annual basis the option of breaking up payments into smaller installments. The message has been sent to all agents and directly to policyholders. The message is clear: Citizens remains committed to assisting our policyholders through COVID-19. If you need help, we will work with you."
Citizens on Friday did not commit to extending the moratorium and pointed to special payment arrangements it had put in place for customers.
But on Saturday, Citizens announced it would go ahead with extending the moratorium on cancellations until the end of the year. Hurricane season started June 1 and will last through Nov. 30.
While policies will not be canceled in the coming months, customers will ultimately have to pay the amounts that are due.
The moratorium has coincided with Citizens seeing an increase in customers after years of a relatively stable number of policies. Citizens had about 481,000 policies Monday.
The state-backed insurer has long focused on trying to move policies into the private insurance market and maintained a year-end policy count of between 427,392 and 455,843 over the past four years, according to information that went to the Citizens board last month. But problems in the private industry, such as higher reinsurance costs, have resulted in the recent increases in Citizens policies.
This year, the National Oceanic and Atmospheric Administration forecasted an above-normal Atlantic hurricane season with 13 to 19 named storms. Moreover, federal forecasters estimate that three to six of those named storms could strengthen into hurricanes.
The grim hurricane forecast may further threaten Florida's current state of unemployment.
In the past week, Floridians filed more than 120,000 new unemployment claims, according to data released this week by the  Florida Department of Economic Opportunity.
Roughly 3.18 million Floridians have filed for unemployment since the onset of the coronavirus pandemic in March.
___
The News Service of Florida contributed to this post.